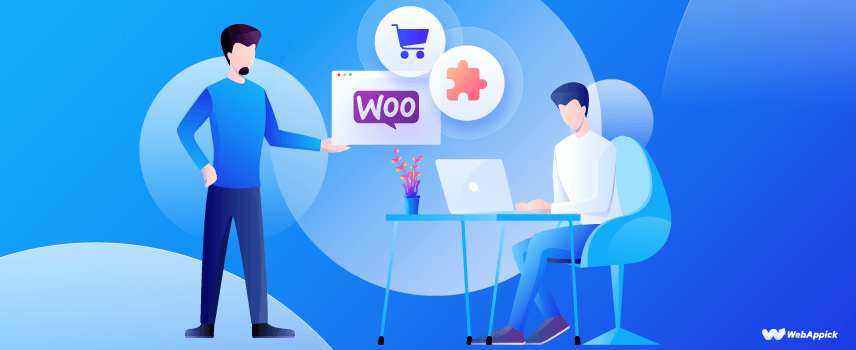 Best 60 WooCommerce Extensions For Your Online Store in 2023
WooCommerce Extensions are a powerhouse of added functionalities that you can add to your WooCommerce store. Explore the top 60 WooCommerce extensions and more in this article.
WooCommerce is by far the most popular and the largest eCommerce platform of the current times. And the three reasons that make WooCommerce a favorite among online store owners are:
It's free
WooCommerce has a comprehensive set of features, and
It is extensively extensible
It is the third reason that we will explore in this article. We will talk about the wide range of WooCommerce extensions that can be used to power up your online store.
So, let's get to it.
What are WooCommerce Extensions?
When you decide to set up your eCommerce store on WordPress, WooCommerce is the first plugin that you will be required to download to set up your store. WooCommerce comes with many features at no extra cost as a WordPress plugin. However, these features are pretty basic.
You will need WooCommerce extensions to create a store with unique features. Extensions allow you to customize your store to your specific needs, depending on the experience you want to give to your online customers. These extensions allow you to add almost any function to your store that you can imagine.
WooCommerce site owners like you can buy these extensions either from WooCommerce.com or from other third-party vendors. These are WordPress plugins that elevate WooCommerce's capabilities further.
While you can install them via WordPress plugin installation, WooCommerce – Extensions is where you should manage them.
Typically, these WooCommerce plugins are subscription-based, and you'll be required to pay an annual fee to receive the support and the most recent updates. You can continue to use the plugins after your subscription expires, but you will no longer receive updates.
There are more than 650 extensions available on the Woocommerce website alone, ranging from $0 – $299.
Installation and setting up WooCommerce plugin
Step 1: Set up the WooCommerce plugin
The first step is to download and install the WooCoomerce plugin. Navigate to Plugins in your WordPress Dashboard and select Add New. In the search bar, type WooCommerce. Click Install Now. After the installation, activate the plugin.
Step 2: Configuration
The next step is to configure the plugin. You will be redirected to the plugin's setup wizard, which is simple and easy to use. Here you will need to provide some basic information, such as the store's location, address, currency, and the types of products you plan to sell.
Step 3: Set up payment options
The next step is to set up your preferred payment options. Here you will choose the payment gateways you would like to use for your WordPress stores. These payment plugins will then be downloaded and installed by the WooCommerce plugin. Click Continue.
Remember, you can always come back and adjust these things later if necessary.
Step 4: Set up shipping options
In this step, you will need to choose your shipping zone and method and the countries you want to ship to. In this step, you should also choose your desired units for weight and measurements (kg, cm/pound, inch, etc.).
Step 5: Install recommended plugins
The following step will entail installing recommended plugins suggested by the WooCommerce installation wizard. Choose the ones you need and press the Continue button.
Step 6: Connect with Jetpack
The WooCommerce plugin will ask you if you would like to connect with the Jetpack. You can either choose to click Continue with Jetpack or Skip this step.
Jetpack is the most popular WordPress plugin. Created by WordPress specialists, this plugin makes WordPress sites safer and faster and helps WooCommerce site owners increase traffic and conversions. Jetpack Security is a WordPress security plugin that includes real-time auto backups, quick restores, malware scanning, and spam prevention.
Some of its features include:
Automatic backup
Auto-update individual plugins
Website migration
SEO tools for Google
Automatic malware scans and security scans
Advanced site stats and analytics
Step 7: Complete the setup procedure
The final step is to submit your email address so that you can be updated on all the latest news and changes. You'll also need to choose if you wish to add products at this stage. You can also visit the dashboard from this page by clicking the Visit Dashboard button and the Review Settings button to review your settings.
How to add Extensions to WooCommerce?
Once your shop is up, You can install WooCommerce extensions from the WordPress market and third-party repositories.
If you're getting an extension off WordPress and Woocommerce market:
1: Log in to your store with your WordPress account.
2: Select the plugin you want by clicking Download Now or Buy Now.
3: Log in to your WordPress backend.
4: Go to WooCommerce > Extensions > WooCommerce.com Subscriptions.
5: Click Download.
If you're getting an extension from a third-party vendor:
1: Download the extension from the third-party repository
2: Go to extensions > Add New and click Upload Plugin
Top 10 B2B WooCommerce Extensions
1. Wholesale for WooCommerce
This plugin is the most loved and by far one of the more advanced WooCommerce B2B plugins. You can sign up your wholesale customers on a dedicated wholesale area on your eCommerce site and simultaneously also take care of your regular customers. You can also create and manage wholesale pricing plans across multiple levels and wholesale user roles – Simply, Easily & Effectively.
Furthermore, you can password-protect your wholesale and private members' area and hide products from the public. It has an easy-to-use interface that allows you to manage your entire wholesale store's settings seamlessly. A lightweight extension, this is also well-documented and optimized according to the needs of a regular user.
It comes for an annual price of $99.
2. WPForms
This is considered the #1 form builder for WooCommerce B2B stores. You can create any kind of form for your site with this plugin – including registration, payment, request a quote, contact, and login forms. You can even create surveys and polls to gather customer feedback and opinions to improve your overall B2B process. The plugin enables you to create B2B order forms with integrated payment gateways, so you can sell your product without setting up an eCommerce store. This is exactly what you need if you are a B2B site that offers a single product and wants to avoid the hassle of setting up an entire eCommerce storefront for it. The plugin has over 100 templates to create forms that are responsive and mobile-friendly and has a built-in spam and captcha protection.
There's a free version available for this plugin. The paid plans start at $39.50 per year.
3. Advanced Coupons
Advanced Coupons is the best coupon plugin to elevate your marketing efforts to the next level for your B2B online store. It allows you to offer BOGO deals, scheduled coupons, loyalty programs, shipping coupons, and much more. You can create coupon codes or shareable URL links with your B2B customers and encourage them to buy more, buy now, or upgrade to a higher plan. With this plugin, you can set up cart conditions, schedule the time period, and select products for which the coupon is valid. When all these conditions are met, the coupon is auto-applied to the customer's cart.
A free version is available. Premium plans start at $59 per year.
4. Challan PRO by WebAppick
WooCommerce PDF Invoices and Packing Slips Pro (Challan Pro) helps you attach a PDF invoice to the order confirmation email. WooCommerce PDF Invoices and Packing Slips Pro can be easily downloaded and is fully customizable, unlike other regular WooCommerce invoices. This plugin automatically generates your WooCommerce invoice when orders are created and sends them immediately to your valued customers when order status changes to your configured status. This plugin also gives you the option to add Order Meta into the invoice info section. By adding Order Meta you will be able to include additional information into the invoice.
You can add VAT & SSN field into the checkout page, which enables you to then display it on the invoice. Having the VAT & SSN field in the checkout page makes the customer aware of the actual cost of the item. The premium version of the WooCommerce PDF Invoice and Packing Slip plugin comes with an amazing additional ability of including the product image on the Invoice. This makes the invoice look professional and makes it easy for your customer to get a glance of what he has purchased.
The plugin has more than 50K happy customers and more than 100k downloads and comes at an affordable price of $29 per year.
5. CTX Feed PRO
The CTX Feed Pro is the most optimized WooCommerce product feed manager that expedites your product listing approval, enhances product information based on pre-defined conditions, filters unoptimized products, and keeps your product info up to date on multiple channels simultaneously. The CTX Feed PRO allows you to add multiple product attributes like color, size, brand, dimension, weight, etc., with or without a separator.
The smart filter option helps you to exclude products that are missing descriptions, images, prices, or any other attributes. You can also exclude products that you don't want to advertise or products that do not have all the information required by your marketing channel. To put it simply, this plugin helps you to deal with your product variations with more power.
It is priced at $119 for a single-site.
6. Constant Contact
This is the best B2B email marketing platform that offers a robust business email setup to send broadcast and transactional emails. It also allows you to customize your transactional emails so you can keep the messaging in line with your brand voice. With this plugin, you can also segment subscribers into different mailing lists. If you manage both a retail and B2B business, this comes in handy to segregate these audiences so you can send relevant emails to them. The Constant Contact lets you create personalized and targeted messages allowing you to build and nurture long-lasting relationships with your B2B customers.
The price starts at $20 per month.
7. PushEngage
PushEngage is one of the best web push notification plugins for B2B businesses. You can create and send notifications to a customer's browser to alert them about renewal dates, abandoned carts, product updates, and even sales. You can also use this plugin to trigger notifications based on a user's behavior or activity on your site. It also lets you set up automatic drip campaigns and scheduled notifications.
The free plan is for up to 500 subscribers. Paid versions start at $9 per month.
8. Beeketing for WooCommerce
Beeketing for WooCommerce is an all-in-one marketing automation plugin that promises to increase your sales. It is packed with a slew of helpful marketing tools. It seamlessly integrates with your WooCommerce store, offering more than 20 powerful features supported by AI to help you convert your visitors into paying customers.
Its features include:
Increasing average order value
Increasing checkout rate & preventing cart abandonment, thus ironing out the overall checkout process
Recovering abandoned carts & promoting repeat purchases
Building long-term customer relationships & retaining loyal customers
24/7 Support
The premium features are charged between $19 to $30 per month.
9. B2B for WooCommerce
B2B for WooCommerce by Addify is a popular WooCommerce B2B extension that combines the features from 5 standalone WooCommerce extensions and merges them into one powerful plugin. It gives you everything you need to create a B2B eCommerce store. You can create B2B specific customer registration forms by modifying the default WooCommerce customer registration form. You can also add extra fields from over 14 field types like checkboxes, radio buttons, file upload options, dropdown menus, and more. With this plugin, you can replace the 'Add to Cart' button with the 'Request a Quote' button and hide the price of the products. You can also give tax exemptions to selective customers.
This plugin costs $149 for a year of support and updates.
10. WebToffee Product Import Export for WooCommerce
WebToffee Product Import Export for WooCommerce comes has a user-friendly interface and allows you to seamlessly import/export your product data. You can easily import your CSV file to auto-update prices, vendors, stock, and more. It also allows you to schedule the import/export and update process at pre-defined times and intervals. It has an easy drag-and-drop functionality and is compatible with 3rd-party plugins like WooCommerce Product Bundles, Advanced Custom Fields, Woocommerce Cost of Goods, etc.
The price starts at $69 per year.
51 best WooCommerce Extensions
With thousands of WooCommerce plugins and extensions to sift through spread across multiple online stores and repositories, we thought it might be better to divide the plugins into some categories.
Your WooCommerce wishlist should have the following categories of extensions:
"Must have" WooCommerce plugins
Best WooCommerce Plugins for Marketing and conversions
WooCommerce extensions for Payment, Shipping, and Product
"Good to have" WooCommerce extensions
"Must have" WooCommerce extensions
1. WooCommerce Subscriptions
With the WooCommerce Subscriptions extension, you can create and sell subscription products in your store. Subscriptions have become a great business model in recent times that ensure recurring income from your store. With the help of this extension, you can create multiple billing schedules, offer multiple payment gateways to your customers, and set up automatic recurring payments.
2. Dynamic Pricing and Discounts
This plugin lets you set up discount rules on your online store that automatically apply when a customer's shopping cart meets some pre-defined conditions. With this extension, you can apply fixed amount or percentage discounts on your products, categories, or carts based on specific conditions. Furthermore, you can blend different strategies to create more effective discount rules. An outstanding feature of the plugin is setting a maximum discount value.
This plugin also provides an option to display a pricing table on product pages, enabling your customers to know about all the available offers. You can also create BOGO offers with the help of this plugin. This plugin comes for a single site subscription of $79 from the WooCommerce store.
3. Checkout X for WooCommerce
This plugin is free and comes with a new mobile-first design that boosts conversions significantly. It optimizes the checkout automatically, so you don't have to do it. It also integrates multiple services, so you don't have to use that many plugins. Its hosted solution also offers post-purchase upsells. The extension offers a lot of functionalities – from the checkout and post-purchase upsells to auto-discounts, payment integrations, translations, and abandoned cart recovery.
Providing more options to your product feed so that your customers can personalize products elevates the overall customer experience of your store. This plugin helps allow you to manage this through different input fields. It helps customers choose product variations based on product images that you put as your product attributes.
Additionally, it allows several input fields such as text areas, checkboxes, dropdowns, etc., for every addon you offer on your store. You can also offer your customers an option to name their prices for your products if you want to. The price of the single site subscription of this plugin is $49. This plugin comes in handy when you have variable products.
This comes for a starting price of $49
5. ShopLentor (formerly WooLentor)
ShopLentor WooCommerce plugin offers a convenient way for users to build an efficient and useful website. Using either Elementor page builder or the Gutenberg block editor, you can quickly craft web pages for your store without much technical knowledge.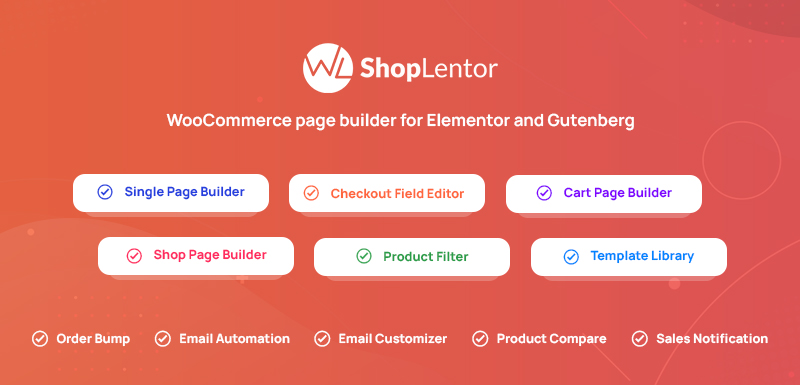 ShopLentor makes it simple to manage product categories, add-to-cart functionality, checkout processes, and product filtering with just a single package. The Pro version of this plugin includes advanced features such as multi-step checkout, Pre-Order For WooCommerce, Order Bump, Email Automation, and more.
Additionally, ShopLentor provides you with access to a variety of WooCommerce modules that usually require installing multiple plugins such as wishlist and Quickview. ShopLentor provides the perfect combination of ease of use and functionality that make building your site hassle-free.
Affordable plans to suit any budget: start at just $59/year or get the lifetime package for just $149. A free plan is also available!
6. USPS Shipping Method
Integrating the services of a popular shipper carrier is the best thing you can do to lure your customers into shopping with you. Since USPS is one of the top shipping carriers in the US, you may want to consider getting this simple plugin if your business is based there or caters to US customers. This plugin integrates your USPS shipping account to your WooCommerce store if you are a USPS eVS customer. If you are not an eVS customer, you can use another plugin from the same developers with all the relevant features.
The plugin allows you to display USPS domestic and international shipping services and their live rates on your cart and checkout pages. You can also make price adjustments to each of these displayed services. With this plugin, you can also print shipping labels and provide tracking information to customers. The single-site subscription of this plugin is $69.
7. WooCommerce Memberships
When it comes to memberships on a WooCommerce store, this is the best extension you can get your hands on. With the WooCommerce Memberships plugin, you can create a membership system that integrates perfectly with your WooCommerce store. By activating memberships on your store, you can provide selective access to users on your eCommerce store. You can either sell memberships as a standalone product or bundle it with one or more products, and you can also offer special discounts or offers to your privileged members. You can also combine WooCommerce subscriptions with this plugin to make your billing cycle more efficient. A single site subscription of WooCommerce Memberships will cost you $149.
8. Google Analytics Pro
The Google Analytics Pro facilitates WooCommerce Google Analytics integration on your store. This powerful plugin will get detailed insights into your store traffic and performance. This extension ensures that your store events are taken into account in the analytics data and metrics like order value, conversion rate, sales numbers, etc. You can choose what store metrics you want to integrate with the Analytics account. The extension will ensure the rest. This is one of the premium extensions and will cost you $79.
9. WOOF WooCommerce Product Filter
If your eCommerce store has many products, your customers need to have suitable filtering options to help them narrow down to what they are looking for. This WordPress plugin allows your customers to narrow down their searches based on tags, attributes, price, or even a specific product category.
The plugin also has several extensions like "Search by Text" "Search by SKU," and you can create custom extensions using HTML elements. The plugin has a simple user interface and is easy to set up, enabling your WooCommerce store with widgets, product shortcodes, Ajax product searches, and varied display options for taxonomies. And if you don't want to opt for immediate purchase, you can use their trial option.
10. WSDesk WordPress Helpdesk
Having a customer support system is crucial with online stores. The WSDesk WordPress helpdesk plugin is the perfect integration with your online store, and this plugin gives you complete control of your data. WSDesk WordPress Helpdesk plugin is a perfect option if you are looking for a robust customer support solution.
It helps you create tickets from all the customer queries you receive on your support email and efficiently organize them. You can customize the support form by adding or removing the fields as per requirement. You can also integrate your store's products into the support form to offer more streamlined support. Some features like the triggers and clauses help you to automate the workflow of your customer service department. This plugin is one of the best WooCommerce plugins for your customer support system. The single-site subscription is available at $89.
11. Checkout Field Editor
A smooth checkout process is essential for good conversions. And for a seamless checkout process, your checkout page should be easily navigable and simple to use. Hence, the fields you display on the checkout page should align with your customer's preferences. The Checkout Field Editor extension allows you to add, delete and rearrange fields on your checkout page. It offers several fields like text input, date picker, checkbox, dropdown, etc. You can even realign the core WooCommerce fields if you want to. The price of this extension is $49 for a single site subscription.
12. Smart Coupons
Discount coupons are a huge marketing strategy when it comes to online stores. Although WooCommerce offers a default option to create and manage coupons, this extension offers several advanced features to take your coupon strategy to the next level. You can generate and send coupons in bulk with this WordPress plugin. The extension will allow you to connect coupons with specific product purchases. With this plugin, you can also create gift certificates and a store credit system on your WooCommerce store. You can also customize coupons to align them with your store's design or branding. The plugin is compatible with several other WooCommerce extensions such as Subscriptions, Chained Products, etc. A single site subscription of this plugin would cost you $99.
13. YITH Multiple Shipping Addresses for WooCommerce
To get products shipped to multiple addresses in a single order is one of the most common and ever-growing expectations of eCommerce customers. YITH Multiple Shipping Addresses for the WooCommerce plugin helps you manage that expectation with finesse. You can enable the multiple shipping addresses option for all users or restrict it to only registered customers. And, if you want, you can exclude specific products from shipping to multiple addresses.
14. WooCommerce Print Invoices and Packing lists
Since WooCommerce does not offer in-built solutions to print many order-related documents like invoices, packing lists, pick lists, etc., a plugin like the WooCommerce Print Invoices and Packing lists can help you efficiently manage or create these documents on your WooCommerce store admin itself. You can also customize the appearance of these documents quickly with this plugin. You can either print invoices individually for each order, or you can choose to bulk print several ones together. It also assigns sequential numbers for your invoices if you want them to. This is one of the best WordPress plugins you can get for your store because it helps to better your customer experience. The single-site subscription of this plugin is $79.
15. WooCommerce Payments
This plugin, which is developed exclusively for WooCommerce, allows you to receive payments with debit and credit cards, manage refunds, and deposit funds into your bank account. You just need to install the plugin and connect your site to WordPress.com, and you're all set.
Best WooCommerce plugins for marketing and conversions
16. Facebook for WooCommerce
This extension connects your WooCommerce store to Facebook and allows you to enable the Facebook pixel, upload your store's catalog, and create a shop on your Facebook page.
This is a relatively new addition to the WooCommerce extension powerhouse and is already considered one of the best WooCommerce extensions for marketing. It works by syncing with your existing product feed, thus making it easier and faster to generate ads, instead of uploading new product images and links every time you need to post a Facebook ad.
It is a free extension and allows you to create your own Facebook page with products in the shop, making it simpler to sell products.
17. OptinMonster
OptinMonster is one of the most well-known and useful WordPress plugins for WooCommerce stores. Famous for its robust conversion, lead-generating, and optimization capabilities, this extension helps you convert online visitors to subscribers and customers. You can use this plugin on your eCommerce store to reduce cart abandonment, develop your mailing list, increase sales, and more.
Its features include:
Drag and Drop Builder
Multiple Campaign Types
Targeted Campaigns
Seamless Integrations
Actionable Insights
18. Yith WooCommerce Auctions
If you manage an auction website, YITH WooCommerce Auctions is your total plugin solution for WooCommerce, which allows you to build an eBay-like website in minutes. It is easy to use, and you can add any type of product that you want to auction. You can set up a minimum bid amount, reserve price, buy it now price, minimum bid increment, and more. You can also create/set a schedule for an auction, extend an auction, add a grace period, and have full control over the entire process. This plugin can also be converted into a multi-vendor marketplace, which then allows other sellers to list their own products for auction on your site. This will allow you to generate additional revenue by providing a platform to third-party sellers.
19. WooCommerce Instagram
WooCommerce Instagram extension makes it easy for you to showcase your product attributes on Instagram. It creates an immersive Instagram storefront where people can view your product image and learn more about the product details.
You can use this extension to create shoppable posts on Instagram. By simply uploading your product catalog, creating your posts and Stories, and tagging your products in them, you can enable your followers to click the posts and go straight from your posts to your online store.
Another fantastic feature of the WooCommerce Instagram extension is the product hashtag feature. It enables you to trigger user-generated content fill your product pages with powerful social proof.
This extension is priced at $79/year.
20. Open PoS – WooCommerce Point of Sale
OpenPOS is an extension that needs to be in your WooCommerce wishlist if you own a physical store alongside your online store. It adds WooCommerce-compatible local store management, inventory management, and transaction reports to your online business. This allows you to sync data from your online store with a local, physical store for more accessible and more effective store management, inventory tracking, and more.
21. Advanced WooCommerce Reporting
Although this extension works similar to the WooCommerce Google Analytics integration, it is tailored to your reporting needs. It offers detailed reports for all aspects of your online store, including stock, order status, shipping, best products, and more.
22. WooCommerce Multilingual
The WooCommerce Multilingual enables you to run your WooCommerce store with several languages and currencies. The extension powers more than 100,000 multilingual WooCommerce sites, making it the most popular and trusted platform for multilingual e-commerce stores. With this extension, you can translate WooCommerce products, variations, store emails, translate texts that buyers see during the checkout process, and make SEO easy in different languages.
23. Yoast SEO
Yoast SEO can help your store rank higher in Google and bring more customers to your store. Ranking your website in Google is critical to reaching more potential customers. This plugin will assist you in creating critical SEO and social media metadata for all your products.
24. WooMarketing Bundle
As the name suggests, WooMarketing Bundle is a complete package of WooCommerce marketing extensions and is an official plugin from the WooCommerce team. The bundle plugin includes brilliant discounts, email marketing, transactional emails, Facebook Ads integration, social logins, and more.
It's an excellent choice if you want to integrate all the essential marketing features into your store. The bundle saves you the money needed to buy separate plugins for each feature.
WooCommerce extensions for Payment, Shipping, and Product
25. Booster for WooCommerce
Booster for WooCommerce is a powerful WordPress plugin that expands your online store internationally. This plugin adds all world currencies to your site, allowing you the flexibility to change your default currency symbol whenever you want.
The extension includes custom features for price labels, product input fields, cart, and checkout choices. With this plugin, you can also add payment gateways, shipping, customer emails, and order management capabilities to your store and drive sales.
Its features include:
Printing WooCommerce PDF Invoices and Packing Slips
Product Input fields
Prices and Currencies
Product Addons
Button and Price labels
Cart and Checkout
Payment gateways
Emails, reporting, and administrative tools.
26. Yith WooCommerce Subscriptions
If you are a startup eCommerce website and subject to a restricted budget to spend on extensions, this free plugin will do the trick for you. This plugin allows you to set up daily or monthly subscription plans and supports automatic payments – all for free. However, if you want to unlock advanced features, you will need the premium version because that also comes with premium support.
The premium version of this plugin will let you include credit card payment options, set up subscription-based product variations, allow customers to 'pause' their subscriptions, and offer free trials, among other things.
27. WooCommerce Multistep Checkout Wizard
Priced at $19, the WooCommerce Multistep Checkout Wizard is your go-to extension if you want to iron out your checkout process. This extension creates a beautiful interface that displays the steps that need to be taken by your customers to complete the checkout.
You can also change the colors and positions of the steps and align them with your brand attributes, turning the checkout into a more branded interface. This extension prides itself on improving your conversions.
28. Product Bundles
Although product bundling is a powerful marketing strategy, it's not something that WooCommerce supports right out of the box. But this WooCommerce extension will do the job for you. Priced at $49, Product bundles package together multiple products, often giving your customers a discount when they opt for the bundle instead of individual products. Selling in bundles boost the number of sales you can make while improving your revenue with each sale.
The Product Bundles extension supports subscription, variable and simple products, and you can customize everything with this extension.
29. WooCommerce Amazon Affiliates
The WooCommerce Amazon Affiliates plugin for WooCommerce is also one of the most downloaded plugins for the Amazon Affiliate program. This extension takes the headache of affiliate marketing away with a Chrome extension and entire dashboard, allowing you to grab products and drop them into your store quickly. With capabilities like verifying if a certain product is available in a particular region, bulk imports, and a beautiful dashboard, you can't go wrong as an affiliate marketer with this extension.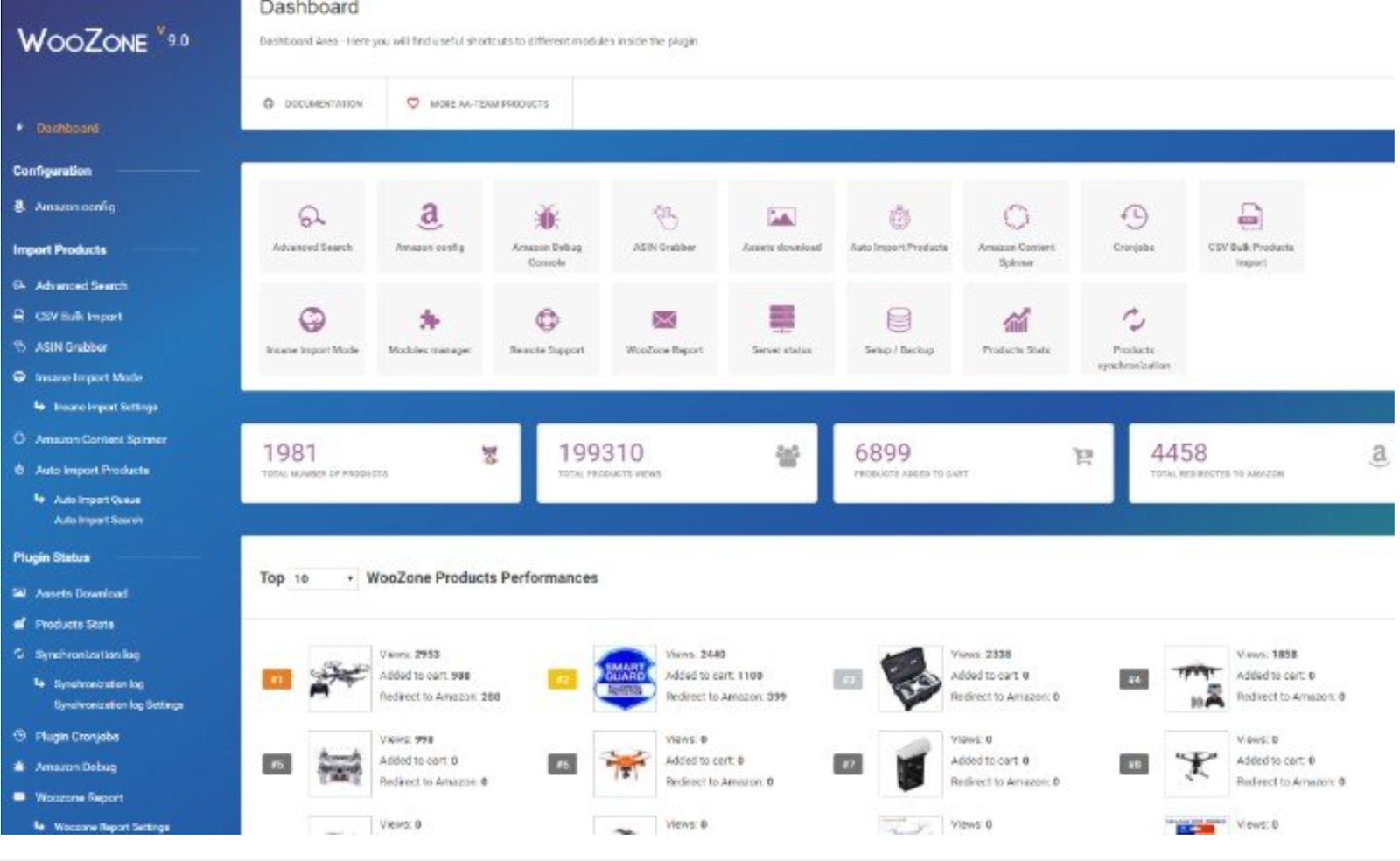 30. Table Rate Shipping for WooCommerce
The Table Rate Shipping for WooCommerce extension can help you create and display different shipping options for your customers and add delivery tracking information, thus elevating the customer experience.
This extension is priced at $25. This extension helps you with different shipping options based on conditions and pricing structures. The shipping titles and descriptions are beautifully displayed, and you have complete control over the complex tools in the backend at the same time.
31. WooCommerce Shipping
This is a free extension and can save you time and money on shipping costs. You can print your shipping labels from the dashboard and simply drop off your pre-labeled packages.
The extension claims that you can save up to 90% on USPS label rates and 67% on DHL label rates with this extension.
32. Fancy Product Designer
If you're looking for an extension that allows you to give your customers a way to customize their products, then this is the extension for you. Ideal for online customization stores, the Fancy Product Designer plugin is a quick and easy way to install and activate a complete merchandise customization system. It can be embedded right into your eCommerce website, giving you different kinds of fields and buttons for colors, text, sizes, and more.
It also integrates beautifully with your checkout system and is priced at $49.
33. Stripe
With the Stripe plugin for WooCommerce, you can accept payments directly on your store – both on the web and mobile. Customers can stay on your store during checkout instead of being redirected to an externally hosted checkout page when they use Stripe, which has led to higher conversion rates.
Stripe has no setup or monthly fees and no hidden costs. Thousands of businesses—ranging from startups to Fortune 500 companies rely on Stripe to securely accept payments and expand globally.
Stripe is available to businesses in 40+ countries. With Stripe, you can accept all major debit and credit cards in 135+ currencies. It can also easily be integrated with Apple Pay, Google Pay, and other local payment methods, such as Alipay or SEPA Direct Debit.
34. PayPal
Your customers can pay with PayPal, Venmo (the US only), Pay Later options (US, UK, FR, DE, and AU), credit and debit cards. PayPal automatically identifies customer locations and offers country-specific, local payment methods. Shoppers worldwide trust PayPal, and the brand speaks of trust and security. It is always an excellent option to associate with trusted and reputed brands when it comes to your online store.
35. YITH WooCommerce Zoom Magnifier
The plugin enables you to manage the product gallery thumbnails in an advanced way. You can enable a slider to show the product gallery section and enable a lightbox to view real-size product images in a modal window with this extension. The plugin also offers your website visitors a more accessible and more usable buying process by substantially minimizing their doubts when viewing the product. It thus brings down returns arising from an incorrect perception of the product features. You can also set the size of an image to show as a zoomed image, giving a clearer view of the product to your customers.
36. Yith WooCommerce Ajax Search
Integrate an effective and intuitive search engine on your online store to allow users to find quickly the products they want with the Yith WooCommerce Ajax Search. Your customers can search for products and get results in real-time without loading other pages, thus minimizing waiting times. This extension also enables your users to search within specific product categories or tags and filter the results. You will also be able to include badges and prices in the search results to highlight sales and promotions on products.
37. WooCommerce Waitlist
WooCommerce Waitlist is a helpful extension for those times when products go out of stock. This extension lets you bring back potential customers by automatically notifying them when an item on their waitlist is back in stock. With this extension, you can ensure that out of stock doesn't mean permanently lost conversions. With the WooCommerce waitlist, your customers can also view and edit their waitlists at any time.
38. Discount Rules for WooCommerce
Discounts are known to be one of the best ways to boost user interest and increase conversions. Everyone loves a good deal, and you can ultimately sell more by offering discounts.
Discount Rules for WooCommerce allow you to create dynamic pricing and discounts in your WooCommerce store. You can offer store-wide global discounts, cart discounts, special offers, and much more.
"Good to have" WooCommerce extensions
39. WooCommerce Colors
If you want to customize different elements like the WooCommerce's buttons, tabs, and UI palette, WooCommerce Colors is your extension.
This plugin adds a new section called WooCommerce on the Customize menu, allowing you to change the color of buttons and other WooCommerce elements easily. However, you will need WordPress 4.0 or later and WooCommerce 2.3 or later to use this plugin.
40. HubSpot for WooCommerce
You can use the HubSpot for WooCommerce plugin to add free CRM and advanced marketing features to your site. You will need to sync your WooCommerce data with HubSpot to track your customers and their orders effectively. This plugin also Track and recover abandoned carts, segment customers into lists, send marketing emails, and more with this useful marketing plugin. It's a great install for any store owner. 5,000+ active installs.
41. YITH WooCommerce Wishlist
With this plugin, you can make it easy for customers to save their favorite products and share their wishlists on their social media pages. This extension enables customers to add products from your WooCommerce shop to their wishlist page. Not only this! they can then easily add these products from the wishlist to the cart.
42. WooCommerce Currency Switcher
The WooCommerce Currency Switcher is a must-have extension if you're selling internationally. With this plugin, your customers can switch currencies within your WooCommerce shop and get their rates converted in real.
43. Abandoned Cart Lite for WooCommerce
The Abandoned Cart Lite extension is an easy-to-use plugin that empowers store owners to recover lost sales to cart abandonment. The extension creates emails that you can send at pre-defined times and recover or encourage those sales lost due to cart abandonment. The plugin automatically stops email notifications when a customer completes the purchase or uses the cart recovery link.
44. LiveChat
LiveChat is an extension that enables you to quickly add the live chat feature to your WooCommerce store and respond to customer inquiries in real-time. It seamlessly integrates with Google Analytics, email marketing, CRM software, and other services, enabling you to convert people into paying customers before their carts are abandoned. The plugin also has other features that allow widget customization, report and analytics, and advanced security.
45. Points and Rewards for WooCommerce
With Points And Rewards For WooCommerce, online store owners can create a points-based loyalty program to reward their customers. This reward system involves earning and redeeming store credits as points and discount coupons on activities by the customers. The plugin increases your online store's brand loyalty, customer retention, and conversion rate. It also offers other features such as points on signup and referrals, etc., to keep your customers engaged.
46. SeedProd
SeedProd is one of the best landing page builders for WordPress. With this plugin, it's simple to use, and you can create high-converting landing pages for your WooCommerce store.
The plugin offers a drag and drop builder, pre-built WooCommerce themes, and several customization options. You can easily create sales pages, 404 error pages, opt-in pages, thank you pages, and much more with the SeedProd. It also comes with built-in coming soon and maintenance mode functionalities.
47. StoreFront Pro
Storefront Pro is the perfect extension for your WooCommerce store. It allows you to fully customize the WooCommerce theme without any coding. It also includes many great features and options usually only available for top eCommerce stores. Your online store gets aesthetically elevated with these premium themes, which helps you to convert users to paying customers.
48. Yith WooCommerce Compare
This plugin allows your store visitors to compare two or more products simultaneously so they can make informed buying choices. This simple comparison feature helps them quickly find the product that best suits their needs.
49. Yith WooCommerce Quick View
With YITH WooCommerce Quick View, you can add a quick view option for your WooCommerce products. It's one of the best WooCommerce plugins to increase sales and revenue. A quick view lets your customers see the product image and its details instantly with a click or by hovering your mouse instead of clicking over to the product detail page.
This feature saves your customers time by saving them the effort of opening a new page for each product that piques their curiosity. It improves the user experience.
50. Google Product Feed
Google Product Feed allows you to create a real-time feed of your store's products to the Google Merchant Center and offers a unique way of advertising. This extension automates the entire process of feeding product information to Google.
51. Product Import Export for Woocommerce
Product Import Export for WooCommerce is an excellent WooCommerce extension trusted by more than 70K online store owners. The plugin allows seamless export and import of products to and from CSV files. It enables the import and export of simple, grouped, and external/affiliate products.
You can import/export products using different filter options such as images, tags, categories, product status, etc. It also enables you to edit the product information before or during import/export. You can also view the import and export history of the product.
Best WooCommerce extension plugin stores
While there are many third-party sellers of WooCommerce extensions, it is crucial to get them from reputable companies that develop them with good coding practices and provide quality support and updates. At the end of the day, you wouldn't want your online store to depend on fake or copycat plugins or poorly built ones.
Let's look at some of the most trusted marketplaces for WooCommerce extensions.
WooCommerce
WooCommerce is the most popular e-commerce platform at the moment, and there is a vast marketplace for extensions on the core WooCommerce plugin. These extensions range from free to $249 for single-site licenses, ranging from payment gateways to minor and sometimes significant enhancements.
Some of the more popular and powerful extensions on WooCommerce are subscriptions, Bookings, and Membership, among others. The company also offers discounted bundles which are worth a shot.
Barn2
Barn2 has a small but experienced team that develops quality WooCommerce plugins. They offer a few free extensions, such as adding a custom add to cart button and a few premium extensions worth looking into.
The most popular and impressive extension in their catalog is the WooCommerce Product Table. The extension allows you to list products in a searchable and filterable table. This is handy when adding product catalogs, restaurant ordering, quick order forms, etc. You will also find extensions to password-protect product categories or even password-protect the store, leaving the rest of the pages available to all website visitors.
YITH
YITH focuses on developing WooCommerce extensions and themes that increase your online conversions. The good thing about YITH is they constantly update their extensions and add new ones when there is a demand. There are currently over 150 plugins to help you grow your online business.
You can opt for their monthly or yearly subscriptions, which give you access to all plugins and themes and adds the new ones to your basket as and when they are developed. The subscriptions save you 97% off the total price of each product.
StoreApps
Like Yith, StoreApps also focuses solely on WooCommerce extensions and has many extensions ranging from Email Customizers to WooCommerce Renewals. All extensions are well-documented and supported. They also offer a free demo to check out all their extensions in action.
They offer an Elite Club Membership, a combination of 18 of their WooCommerce extensions discounted by almost 70%. It's an enormous saving on a set of extensions that can help you increase your revenue and give you precisely what you need to increase conversions.
FAQs
Are WooCommerce extensions Free?

You can find several free extensions for WooCommerce. These let you accept credit cards, Amazon Pay, PayPal, and other payment methods.

Using a free third-party plugin is not always as good as expected. And security threads might affect your store. WooCommerce's Extensions Store and WordPress Repository are the safest places to install free extensions. Here you'll find many free extensions, not all of them are from WordPress themselves, but at least these extensions are qualified enough.

Before downloading free extensions from others sources, make sure you check the reviews carefully and back up your data in case anything wrong happens.
What are WooCommerce extensions?

WooCommerce extensions add extra features to your WooCommerce shop. These features could be adding memberships or subscriptions, integrating with postal service, shipping and printing labels, APIs to track shipping, or allowing you to sell better with payment gateways. You can find a wide range of extensions that promise various capabilities for your store.

How do I enable WooCommerce extensions?

➜ Create a WooCommerce.com account and purchase an extension subscription.
➜ Download your new extension.
➜ Connect your site to your WooCommerce.com account.
➜ Install the extension via WordPress plugins.
➜ Activate the extension back in WooCommerce.com Subscriptions.
Wrapping up
WooCommerce is a great eCommerce platform for all kinds of online shops. However, it does not come with all the features you'd ideally want in your store. Fortunately, WooCommerce extensions can help fill that gap, allowing you to extend your store's capabilities and functionalities. You would have learned from this article that there are many online marketplaces. You can use many repositories to find extensions, and we encourage you to look through all of them. This curated list of WooCommerce extensions is a great starting point for new store owners.
What are your favorite extensions for WooCommerce? Which ones are you currently using? Tell us in the comments!