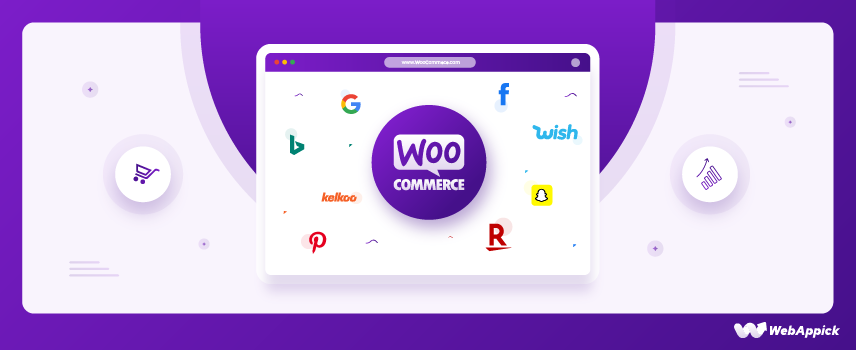 Multichannel Sales Strategy – A Definitive Guide to Boost Your WooCommerce Sales
Are you missing out on potential revenue by not implementing a multichannel sales strategy? Your customers are shopping everywhere, shouldn't you be too?
Looking for the answers? Your timing is perfect! The discussion will move from the what factor to how to sell on multiple channels.
So, without further ado; let's jump to the fundamentals;
Multichannel means using multiple channels or platforms to communicate or deliver a message or service. It includes various digital and traditional media forms such as email, social media, phone, in-person, website, and more.
The goal of using multiple channels is to reach a wider audience and provide a more comprehensive or seamless experience for the audience.
A multichannel sales strategy can be similar to a team sport.
The way a team uses different players with different skills and strengths to achieve a common goal, a business uses different sales channels to reach and appeal to various customers.
Each channel serves as another player with its own unique role and capabilities. They can lead to a winning sales campaign when used together in a coordinated and strategic manner.
In this blog, you'll learn some of the best multichannel sales strategies with the CTX Feed – WooCommerce Product Feed Manager Plugin.

What is a Multichannel Sales Strategy?
A Multichannel sales strategy uses multiple channels or platforms to reach and sell to customers. This can include various digital and traditional media forms such as e-commerce websites, brick-and-mortar stores, social media, mobile apps, email, phone, and more.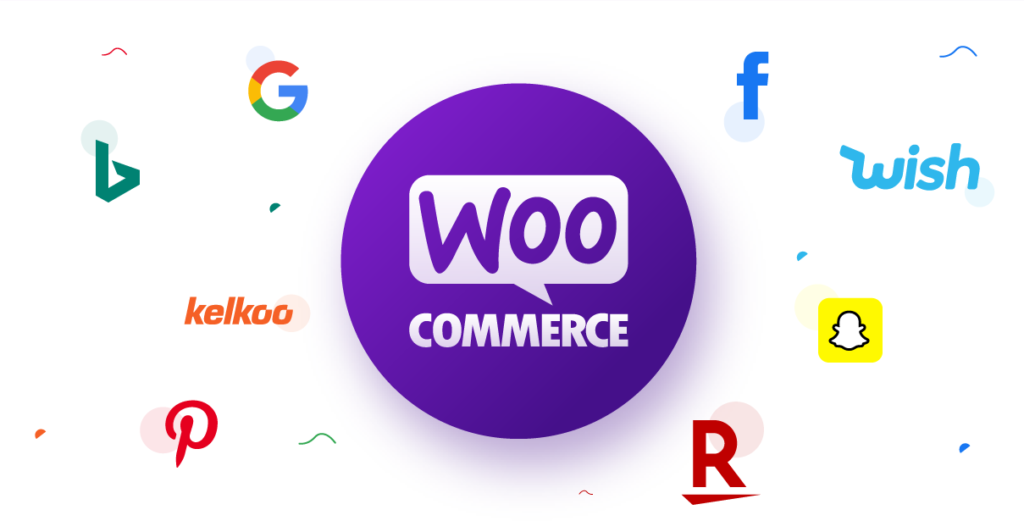 Using multiple channels aims to reach a wider audience and provide customers with a more comprehensive and seamless shopping experience.
By using multiple channels, businesses can also gather more data about customer behavior and preferences, which can be used to optimize and personalize their marketing strategies and sales efforts.
According to the customer's journey, multiple channels can be used simultaneously or sequentially.
Some businesses may focus on a few channels that are most effective for their target audience, while others may prefer to use a variety of channels to cast a wider net.
The Multichannel sales strategy can also include cross-selling and upselling, providing customer service through different channels, and so on.
The business can also track the performance of each channel and adjust its strategy accordingly to achieve the best results.
Why Do You Need a Multichannel Sales Strategy to Maximize Your Business?
Don't miss out on the numerous benefits a multichannel strategy offers. Maximize your company's growth potential with a sell on multiple channels strategy!
By utilizing multiple channels, you'll be able to expand your reach and tap into new audiences, offering an unparalleled customer experience.
Likewise, by gathering valuable data to personalize your marketing efforts, drive sales and revenue, and stay agile in the ever-evolving market.
And if you need the best strategy to take your business to new heights, you'll need an expert.
The expert in the relevant field knows what is best for your venture.
So, unleash the full potential of your WooCommerce store with IKONIC's winning strategy.
And why settle for a single-channel approach when you can truly maximize your company's potential with a multichannel approach?
The Advantages of Multichannel Sales
Unlock the true potential of your sales and take your business to the next level with Multichannel sales strategies.
The benefits of Multichannel sales are endless, from increased reach to improved customer service and brand visibility.
It can drive more sales and revenue and allow for better data analysis and personalization, increased flexibility and adaptability, enhanced brand image, and global reach.
Don't limit yourself to just one channel. Embrace the power of Multichannel sales and watch your business soar.
Enhancing the Overall Brand Image:
Businesses can enhance their brand image by providing a consistent and seamless experience across multiple channels. This can include consistent branding, messaging, and customer service across channels, improving customer loyalty and trust in the brand.
Increased Sales and Revenue:
It is essential to selling on multiple channels to increase sales and revenues.
Businesses can drive more sales and revenue by reaching customers and providing a better shopping experience.
This can include growing online sales, driving in-store traffic, and upselling and cross-selling to existing customers.
Enhancing The Reach to the Global Market:
With the use of different channels, businesses can reach customers worldwide. This can include e-commerce, social media, and other digital channels allowing businesses to reach customers in different countries, cultures, and languages. This can open up new opportunities and revenue streams for the business.
Improved Data Analysis and Personalization:
Businesses can gather more data about customer behavior and preferences using multiple channels.
This can include information about which channels are most effective for specific customer segments, which products are most popular, and which marketing campaigns are most successful.
This data can then be used to optimize and personalize future marketing and sales efforts, leading to more conversions and a better return on investment.
Increased Flexibility and Adaptability:
With a Multichannel sales strategy, businesses can be more flexible and adaptable to changing trends and technologies.
By having a presence on multiple channels, businesses can quickly pivot to new channels or technologies as needed to stay competitive and relevant.
Multichannel Selling Strategies to Boost Sales On WooCommerce Stores
Implementing an effective Multichannel sales strategy on your WooCommerce store can help boost sales and reach a wider audience. Here is a step by step guide on how to get started:
Identify Your Target Audience:
The first step in implementing a Multichannel sales strategy is identifying your target audience. This includes understanding their demographics, interests, and buying habits.
This information will help you determine which channels are most effective for reaching your target audience.
Choose The Right Channels:
Once you have identified your target audience, you can choose the channels that will be most effective for reaching them.
Some popular channels for e-commerce include social media platforms like Facebook, Instagram, Pinterest, and Twitter, email marketing, and online marketplaces like Amazon and eBay.
Optimize Your Website for Conversions:
Your website is the foundation of your Multichannel sales strategy. Ensure it is optimized for conversions by including clear calls-to-action, high-quality product images, and user-friendly navigation.
Create Compelling Content:
Creating compelling content is crucial for any channel you choose. This includes creating product descriptions, videos, images, and social media posts to help you reach and engage your target audience.
Promote Your Products:
Once your website and channels are set up, you can begin promoting your products. Use social media, email marketing, and other channels to reach your target audience and drive traffic to your website.
Track And Analyze Your Results:
Finally, track and analyze your results to see which channels are most effective in reaching your target audience and driving sales. This will help you optimize your strategy and improve your return on investment. Some of the best channels to promote your WooCommerce products include social media platforms, email marketing, online marketplaces, Influencer marketing, and Paid advertising.

The Best Channels for Promoting Your WooCommerce Products
Multichannel selling can help businesses reach their target audience through primary channels.
Physical Spaces:
Physical shops have been a popular retail option for consumers since the beginning of recorded history.
Owned Retail Spaces:
Owned retail spaces refer to physical stores owned and operated by a specific brand. These stores allow customers to purchase products directly from the brand rather than through a third-party retailer.
It's a form of vertical integration where the manufacturer or maker of the products is also responsible for selling them to the end consumer.
This allows for greater control over the customer experience and the ability to offer exclusive products or promotions.
A physical presence in the form of an owned retail space can also be beneficial for building brand awareness and loyalty.
Customers can come into the store and interact with the brand, learning more about the products and the company's values.
This can create a deeper connection with the customer and ultimately increase sales and loyalty.
Multi-Brand Retail Stores:
Multi-brand retail stores, such as department stores or boutiques, offer a unique opportunity for businesses to sell their products directly to consumers.
These stores typically carry a wide range of products from various brands, allowing shoppers to find multiple items in one convenient location.
When a business decides to sell its products in a multi-brand retail store, it can sell directly to the store or through a third-party distributor.
Selling directly to the store can be beneficial because it allows the business to maintain more control over the pricing and placement of its products. It can also establish a stronger relationship between the business and the store, leading to increased sales and long-term partnerships.
Physical Marketplaces And Bazaars:
Physical marketplaces and bazaars provide a unique opportunity for vendors to connect with their customers in a face-to-face setting.
These venues, such as farmers' markets, craft fairs, and street festivals, allow vendors to set up shop and sell their goods directly to the consumer.
This type of direct selling has several benefits for the vendor and the customer.
for vendors, physical marketplaces offer a chance to connect with their customers more personally.
They can get feedback on their products, learn about their customer's needs and preferences, and even build a loyal customer base.
Online Platforms
In the current retail landscape, many establishments primarily operate through online platforms.
Certain businesses may involve face-to-face interactions during product retrieval, while others may direct the delivery of goods to the customer's residence.
Regardless of the modality employed, all transactions are conducted online.
Your Own Website:
The core element of a digital sales strategy is a website featuring an e-commerce platform, which allows customers to make direct purchases from the seller.
Many small business owners focus on directing traffic to their online stores and facilitating direct sales.
Shopify is a leading provider in this field, offering sellers the necessary tools to establish and maintain a robust online store on their website.
Online Marketplaces:
A wide variety of entities fall into this category, such as Amazon, which warehouses, lists, and ships for third parties. It also includes e-commerce platforms like eBay, Etsy, and Reverb, which connect buyers and sellers directly.
When utilizing these platforms, sellers manage order fulfillment, including shipping and handling, but the platforms provide dispute resolution and customer service support.
It is important to note that many of these platforms have strict compliance standards, and non-compliance may result in the suspension of the seller's account.
Comparison Portals:
Customers often begin their e-commerce journey by visiting comparison portals such as Google Shopping.
These platforms do not sell products themselves, although Google now allows for direct purchases on its platform. Instead, they serve as referral sites where shoppers can view similar products from various retailers and then redirect to the seller's website to make a purchase.
Moreover, price comparison sites like Honey and Rakuten allow customers to compare prices across the web and find the best deals on a particular item.
Mobile-Native Marketplaces:
The popularity of mobile e-commerce has increased significantly in recent years, with a significant portion of e-commerce sales being made through mobile devices.
Companies such as Wish and Joom, known for their mobile apps and attractive pricing, have contributed to this growth.
These platforms may offer low-profit margins for sellers but also provide valuable user data that can connect customers with products they may be interested in purchasing.
Social Media Marketplaces:
Brands utilize social media platforms such as Facebook, Instagram, and TikTok to promote and sell their products to existing followers or reach new potential customers through sponsored posts.
By tapping on an image in their feed, users can be directed to the brand's webshop, where they can purchase the featured items. Users can even buy directly from their feed on specific platforms, like Instagram, eliminating the need to visit a webshop.
What is Multichannel Management Software?
Tired of juggling multiple platforms and tools to manage your business? Enter the solution: Multichannel Management Software!
This all-in-one platform streamlines your operations, saves you time, and helps you reach more customers on multiple channels. Say goodbye to the headaches of manual management and hello to a more efficient and effective way to run your business.
Below are a few of the best:

CTX Feed – WooCommerce Product Feed Generator
CTX Feed – WooCommerce Product Feed Generator is the ultimate solution for taking your WooCommerce store's products to the next level! This handy plugin can effortlessly generate product feeds tailored to over a hundred different selling and marketing channels.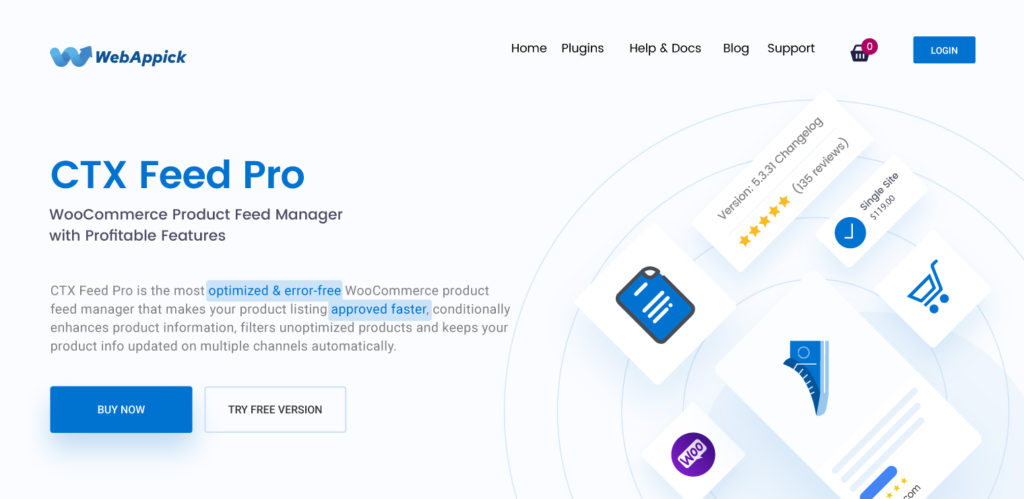 But that's not all. The plugin keeps your product information up-to-date by automatically syncing any updates to the appropriate channel via FTP or HTTP. So, your customers always see the latest product information without you lifting a finger.
Say goodbye to the hassle of manual feed creation, and hello to smooth sailing with CTX Feed.
Whether you're looking to boost your presence on Google Shopping or Merchant Center, Facebook Dynamic Product Ads, Instagram Shopping Ads, Pinterest Shopping Ads, TikTok, eBay Ads, Bing Ads, PriceRunner, Rakuten, Wish.com, PriceSpy, Kelkoo, and more, this plugin has got you covered.
Are you tired of manually updating your product information across multiple channels? Say hello to CTX Feed, the ultimate product feed generator for WooCommerce stores.
With a free and pro version available, this plugin makes it easy to create custom feeds and promote your products on various channels such as Google Shopping, Facebook, Instagram, and more.
And the best part? CTX Feed automatically syncs any updates to your product information, so your customers always see the latest and greatest. Effortlessly promote your products with CTX Feed.
WooCommerce Multichannel Integration:
This plugin is a game-changer for online retailers who want to expand their reach and increase sales.
With just a few clicks, you can connect your WooCommerce store to multiple sales channels, such as Amazon, Walmart, and eBay. This allows you to easily list your products on these platforms and reach a wider audience.
One of the best features of this plugin is its seamless integration with the sales channels. This means you don't have to manually update your product listings or fulfill orders on each platform individually.
The plugin takes care of everything, saving you valuable time and effort. Additionally, the plugin allows you to customize your product feeds to match the requirements of each channel, so your products will look great and stand out
How to Generate WooCommerce Store Products on Different Multichannel Using CTX Feed?
CTX Feed-WooCommerce Product Feed Manager Plugin has made it simpler. You don't have to struggle to create the perfect product feed for globally famous marketplaces and other noteworthy channels.
It intends to make it easier for you to develop and distribute product feeds across numerous marketing/shopping channels.
There are multiple options for updating product information on your specified timetable and synchronizing the change to the appropriate channel through HTTP or FTP/SFTP.
You may relax knowing that your consumers will immediately get the most recent product information.
The CTX Feed – WooCommerce Product Feed Plugin offers an ad-hoc solution to all the problems related to generating product feeds for different multichannel.
It allows users to format attributes based on the provided output types. These output types were created based on feedback from users who had previously encountered issues.
As a result, the plugin can solve simple problems, such as formatting the price listing from two decimals to any number of decimals, while providing options to apply integers.
Additionally, the user-friendly plugin offers valuable identifier add-on options to prevent any mismatch between products of the same brand.
Products Without Limits
You may submit all of your items with no restrictions, regardless of the size of your inventory. You may upload endless items from your online shop into any channel and do so subtly.
Feeding is Unlimited
You can create an endless number of feeds containing items from any size shop, just as you can submit an unlimited number of products. The Manage Feeds feature provides access to all product feed files. Look for the proper feed by its unique name instead of the URL in a vast collection of meals.
Over 100 Pre-Configurable Templates
Spending hours investigating every specific characteristic or field need of the recognized channels is time-consuming and inconvenient. Furthermore, there is no assurance that your gathered traits will exactly satisfy the channels' requirements since some may alter or become mandatory.
With CTX Feed's pre-configured 100+ built-in templates, you can create product feeds in minutes.
Create a User-Friendly Interface for WooCommerce Product Feed
The goal of constructing the feed is to carry out the information and characteristics of the items so that the specified channels may upload them correctly and appropriately. It enables clients to locate your items without losing any vital information.
Similarly, the marketing-based rejection rate reduces considerably once the merchant satisfies the channel's standards.
The CTX Feed offers all the pieces you need to build or edit the correct channels on the same page.
Supports Any Type of Product Feed File
This outstanding WooCommerce product feed manager generates the Product Feed for WooCommerce in five distinct feed file formats, the most of any WooCommerce feed generator available. They are as follows:
TSV Product Feed
XLS Product Feed
TXT Product Feed
JSON Product Feed
CSV  Product Feed
Key Features of CTX Feed
With CTX Feed, you can access many features to help create and manage your WooCommerce store's product feeds. Some of the key features include:
Generates product feeds for an unlimited number of products
Offers pre-configured templates for various platforms such as Facebook catalog, Instagram Shopping, Bing Shopping, etc.
Allows for the creation of custom templates to suit specific needs
Helps to display products on popular search engines like Google
User-friendly interface for easy navigation
Includes 18 formatting options for output
It provides the option to add prefixes and suffixes to product attribute values
Allows for the creation of multiple feeds for various sales channels
Enables category mapping to match categories with shopping engine categories
Offers export options in XML, TXT, CSV, and XLS formats
Allows for the inclusion or exclusion of variable products in the feed
Supports all default WooCommerce product types such as bundled, variable, composite, subscription, and mix & match products.
Features a Google product feed template with options for Brand, GTIN, MPN, etc.
Includes options for auto/scheduled feed updates, batch feed creation, smart filters and conditions, custom fields, and more.
Final Thoughts
In conclusion, a multichannel sales strategy is the key to unlocking the full potential of your WooCommerce store.
By diversifying your sales channels, you can reach a wider audience, increase brand awareness, and ultimately boost your sales.
It's like a story of a small business owner who had a brick-and-mortar store but struggled to keep the sales going.
He knew that he had to adapt to the digital age to survive in the market. He started exploring different channels like online marketplaces, social media platforms, and price comparison sites.
And he also adopted a plugin like CTX Feed that helped him create product feeds for different channels in multiple languages, which was a game-changer. He was able to increase his online visibility and reach more potential customers from around the globe.
As a result, his sales started to soar, and he was able to expand his business. He now has a loyal customer base that shops both online and in-store. He succeeded by being open-minded, adaptable, and using technology best.
So, if you need help boosting your WooCommerce sales, consider adopting a selleing on multiple channels strategy. You never know; it might just be the missing piece of the puzzle you need to take your business to the next level. Just remember, anything is possible with the right tools and a little effort.

Frequently Asked Questions (FAQs)
Are Multichannel and Omnichannel the Same?

No, Multichannel and omnichannel are not the same.
 
Regarding reaching and connecting with customers, there's a lot of buzz around the terms "multichannel" and "omnichannel." 

While both involve communicating with customers and selling on multiple platforms, there are some key differences between the two.
 
Multichannel retailing is all about listing your products on different selling channels. Each channel operates independently, with its own unique commercial capabilities. Customers can purchase on any channel they prefer without visiting your main store. 

This approach is about getting your products in front of as many customers as possible. Think of it as "casting a wide net" or "shooting gun approach."
 
On the other hand, omnichannel selling is all about the customer experience. Brands that practice omnichannel retailing want a unified experience across their entire network of platforms. 

The goal is to make each purchase feel more personal and tailored to the individual customer. Think of it as "putting your customer's needs first" or "a tailored approach."
 
So, choosing the Multichannel or omnichannel route will depend on your specific selling strategy and what you want to achieve. It's essential to weigh the pros and cons and decide which approach aligns better with your business goals and target audience.

What are the 3 Keys to Success for Multichannel Marketing?

When it comes to multichannel marketing, a few key factors can help ensure success. Here are three that are essential to keep in mind:

Consistency:

One of the essential aspects of multichannel marketing is consistency. This means ensuring that your messaging and branding are consistent across all channels. 

This can build trust and credibility with your audience, making it more likely that they will engage with your brand and ultimately make a purchase. 

"A consistent message is a strong message" or "A consistent image is a strong image."

Segmentation:

Another key to success in multichannel marketing is segmentation. This means breaking your audience into smaller groups based on demographics, behavior, or other characteristics. 

You can create more targeted and effective marketing campaigns by understanding your different audience segments. "A tailor-made approach is a successful approach."
 
Measurement and Optimization:

The final key to success in multichannel marketing is measurement and optimization. It's essential to track and measure the performance of your campaigns across different channels, then use that data to optimize your strategy. 

This will help you identify what's working and what's not and adjust accordingly. "Measurement is the key to success" or "Optimization is the key to success."
 
Accordingly, the three keys to success for multichannel marketing are consistency, segmentation, measurement, and optimization. 

By keeping these factors in mind, you can create more effective campaigns, build trust and credibility with your audience, and ultimately increase conversions and sales.

What is a Multichannel Business?

A Multichannel business" is a term used to describe a company that operates across multiple platforms or channels to sell its products or services. These channels can include brick-and-mortar stores, online marketplaces, social media, email marketing, and more.
 
The beauty of a Multichannel business is that it allows for a more extensive reach. Instead of putting all your eggs in one basket and relying on one channel, a multichannel approach enables you to tap into multiple customer bases and increase brand visibility. 

It's like "having a finger in every pie" or "a well-rounded approach."
 
A multichannel business's key benefits are increased flexibility and adaptability. By having multiple channels, a business can respond quickly to changes in the market and adjust its strategy as needed. 

It also allows businesses to experiment with different channels and see which ones work best.
 
Here are some examples of how a business can implement a Multichannel approach:
 
➔ Having a physical store as well as an online store
➔ Using social media to promote products and connect with customers
➔ Setting up email marketing campaigns to send personalized product recommendations
➔ Listing products on online marketplaces like Amazon or Etsy
➔ Utilizing paid advertising to reach targeted audiences
➔ Implementing search engine optimization to increase visibility on search engines
➔ Partnering with influencers to promote products to their followers
 
In short, a multichannel business is a company that operates across multiple platforms or channels to sell its products or services, allowing for a more extensive reach and increased flexibility and adaptability. 

It's a strategy that is becoming increasingly popular in today's fast-paced digital landscape.