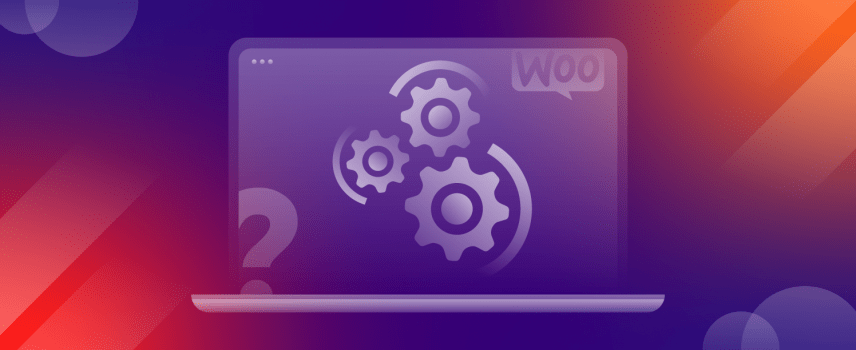 What is WooCommerce Product Feed & How it works
You must have heard about the product feed or WooCommerce product feed. Product feeds are highly effective in running marketing campaigns on various marketing or product promotional channels.
Online shop owners are always looking for a new tool or method to take their business to the next level. If you are not doing it then, you are simply falling behind your competitors. We will clarify WooCommerce product feeds and how you can get the most of them in this post.
A product feed or product data feed is a file that contains essential product information for promotional purposes. You must have seen product promotions on Google Shopping, Facebook catalog, Instagram Shopping.
There are numerous other global and regional product promotional sites too. Promoting products on these channels ensures higher exposure of your products to thousands, even millions of potential customers.
Valuable insights on WooCommerce product feed
The product feed contains the most valuable information to present your product in front of a potential customer. In general, a product feed contains the title of a product, product image, product price, stock information, sale price (if there is a promotion). It also includes the best-suited Google Shopping category of your products.
Additionally, store owners can choose and include other product-related information in the data feed. All that information will be presented in front of a customer on different channels.
All the product information is consolidated into a feed file to be uploaded to the desired channel. There are different types of feed files. Usually, the most common types of feed file types are CSV, TXT, and XML. Depending on how the information is arranged and separated into the file, a feed file gets a different extension.
The primary purpose of a feed file is to bulk-include all or particular products into the file. Finally, the file is uploaded to the preferred platform. It is a professional way to create and manage product feeds for your store.
The product feed aims to offer consistent content for various services. Though search engines are the primary target of a product feed, price comparison sites, affiliate networks, and other aggregating sites are also important targets of a product feed.
It can be highly beneficial for store owners as they are responsible for circulating their product info to the various product promotional platforms.
The advantages of WooCommerce product feed
Product feeds can be highly beneficial for store owners. First of all, it is a professional way to aggregate product information into a file for marketing purposes. Think that if you had to do this manually, how tedious it would be! Manually copying all product information into a file would take a lot of time.
Product information is updated frequently, and staying synchronized with the latest product information would be a nightmare for you. So product feeds are both professional and convenient ways to promote your products with your potential customers.
Secondly, product feeds ensure higher exposure of your products to lots of potential customers. It would be challenging and sometimes impossible for you to reach the number of people you can reach with the help of product feeds.
The leading marketing and product promotional sites have powerful algorithms. They can serve relevant products to a potential customer in seconds. As a result, your chance to reach more customers increases significantly.
Thirdly, you can increase your store's sales with the aid of a perfect product feed. As your products will have more exposure to the potential customer, it already increases the chance of your total sales.
Moreover, product feed gives you the power to share the most important and expected product information with your customers so you can expect even more sales. Customers do not want to browse through all the details to find their desired information.
If you can quickly show them their desired information, it will trigger purchase intention.
Fourth, the product feed also gives a very convenient way to share brief detail of your products while the information is complete. All important product details are included in a product feed, so the information displayed is complete, but it is not highly descriptive.
Finally, targeting multiple channels and following their instructions can be challenging if you do not take the help of a nicely formatted WooCommerce product feed.
Leading platforms to use WooCommerce product feeds.
Google Shopping
When it comes to doing online searches, Google is our desired platform. Sometimes people use Google as a synonym for online searches. When searching on this giant search engine platform, have you noticed the suggestions from Google Shopping?
If your search term matches any products, Google displays those shopping suggestions for you. Wouldn't it be great if you could do the same with your products?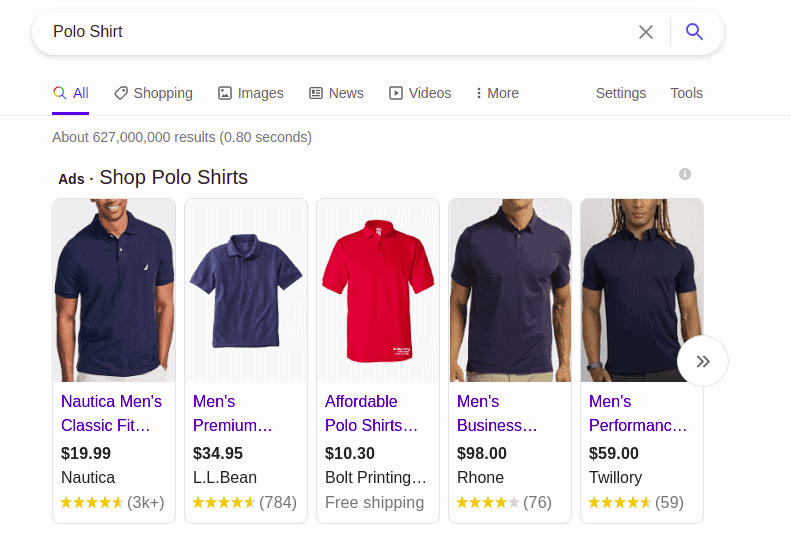 When people search on Google if they see your product as suggestions from Google Shopping, it will highly transform your current store performance. Here is a great post to learn essential tips on generating higher revenue from Google Shopping Ads.
Facebook catalog
Facebook and social media networks go like a synonym. Social media networks are not limited to the original purpose that they were built for. Today, social media influences various aspects of our life, and shopping is one of them.
Facebook offers to create and curate a catalog on your business page to share the products with your followers and other Facebook users.
Boosting a post on Facebook also helps make the product visible to many potential customers. People all around the world spend a significant amount of time on social media platforms like Facebook.
So store owners are also transferring their products where their customers are spending most of their time. WooCommerce product feed simplifies this for you.
Instagram Shopping
Owned by Facebook, Instagram is another leading social media platform. Currently, Instagram is a social media platform with more than one billion monthly active users. Instagram also offers a convenient way to promote your products.
You can tag your products on Instagram posts, and when people click on those tags, they will see relevant product information. Finally, there will be a link to purchase the product from your store. Learn more about the sales-boosting ability of Instagram.
Pinterest product catalog
This is another leading social media giant too. Pinterest is a trendy platform to share inspirations. People love this platform to share their ideas and also browse for new ideas. You will find brilliant ideas on various topics like cooking, home decoration, design, fashion, and many other sections.
Pinterest also offers to maintain a product catalog on this platform. So, you can present your products along with other brilliant ideas on this platform. A WooCommerce product feed makes this simple and convenient for you. Get insights on how Pinterest can impact your sales in 2021.
We have described the WooCommerce product feed and how it works. Additionally, we have shared the importance of product feeds and some of the leading platforms where you can use them.
You should be highly interested in utilizing this opportunity and making the most of the WooCommerce product feed. Most importantly, you must be interested to learn if there is any tool that can simplify your product feed management. Luckily, we are about to share with you an outstanding product feed management tool.
CTX Feed

This is the leading and best product feed management tool for WooCommerce store owners. A tool aims to simplify your work, yet it also increases productivity. You will find this to be true for this fantastic product feed generation and management plugin for WooCommerce.
It already has support for more than one hundred global and regional product promotional platforms. It is one of the well-maintained plugins with regular updates to keep the store owners on top.
The built-in templates that come with the plugin make your feed generation a breeze. When you select a built-in template, it will quickly load all the necessary fields for you, ensuring the best practice of that platform. So, you can achieve more by doing less with CTX Feed.
What you will love most about this WooCommerce product feed generator is the ability to make schedules for your product feeds. You can choose a desired frequency for the product feed to automatically get updated.
Product information is updated too often, and new products are also added in a store, so the ability to schedule makes things more convenient for you. You can upload a link to most platforms, and thus your product feeds are updated automatically.
With CTX Feed PRO, you can achieve even more. The more advanced features help you shape your product feeds as you wish. Including or excluding products from your product feed is a matter of a few simple clicks.
For example, if you want to exclude the out of stock products, you already have an option. Multiple conditioning options make your WooCommerce product feed creation journey more pleasant.
Additionally, if you have a multilingual site, then CTX Feed PRO is the right choice for you. It has a wide range of support for the leading multilingual plugins. Apart from that, WooCommerce multi-vendor store owners will love the flexible option offered by CTX Feed PRO to create product feeds from their store.
They can create a product feed with all vendors or be selective with the vendors. Here is a quick link to the product page to have a look at the premium features.
You must desire to be in the leading position with your store. So, you cannot ignore the marketing efforts that you need to make. We have already said that if you are not making it, your competitors are. WooCommerce product feed is inevitable to ensure a secure place for your online store.
A WooCommerce PDF invoice is also crucial for your store. Generating automatic PDF invoices is not very difficult if you have the right tool. Challan – PDF Invoice & Packing Slip for WooCommerce is a brilliant tool to achieve this on your WooCommerce store.
We encourage you to visit this post to learn how to generate automatic PDF invoices for every order in your store.