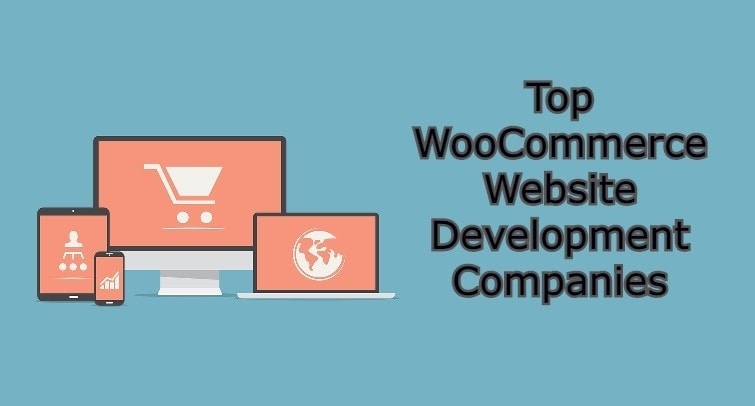 5 Top WooCommerce Website Development Companies
New online retailers have lots of options when it comes to picking an eCommerce platform. Thousands of new eCommerce businesses are launched every year, and online retailers get confused to choose between hosted platforms like Shopify a self-hosted application like Magento or WooCommerce.
WooCommerce is an eCommerce plugin for WordPress and one of the most popular options at the moment to set up an online store. It makes it simple to create and manage an online store simple. It has several vital features, including inventory, tax management, secure payments, shipping integration,
This article explains the reason you should choose WooCommerce for your online store and 5 cheap and best WordPress website development companies.
Why you should choose WooCommerce
A statistics on 'barn2 media' site shows how do WooCommerce stats and market share compared to other plugins. It indicates that WooCommerce has a more significant competitive advantage. None of the other plugins even come close to WooCommerce.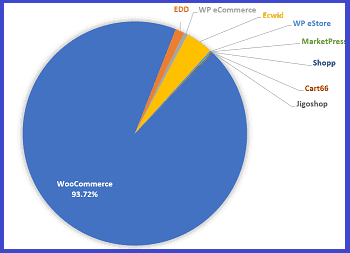 More reasons for choosing the WooCommerce platform:
Most other eCommerce platforms cost money. Some people might assume it provides only the primary option and not a professional eCommerce solution because it's a free platform. But they are mistaken.
WooCommerce offers complete order tracking customer engagement tool that allows merchants to view open and past orders, apply discounts, update delivery status, etc.
WooCommerce is easy to use:
Most excellent benefit of WooCommerce is its simplicity. Store owners having access to a wordpress.org website can install WooCommerce easily. The setup is fast and allows users to add and sell products via their WooCommerce shop within minutes.
If you look for WooCommerce experts at popular online marketplaces like Upwork, you can easily find thousands of developers who are currently active in WooCommerce development work. Not only on UpWork, but there are also lots of markets where you'll find WooCommerce developers easily.
Multiple payment methods:
Most of the eCommerce platforms provide limited options for payment gateway. Moreover, they offer you to get their advanced plan to unlock the feature. But, you can add a wide range of trusted payment gateways to your WooCommerce website.
Offers great customer support:
WooCommerce is very well known for being a reliable eCommerce platform. The developers of this platform have an excellent record of being professional with their products and support.
Numerous companies provide WooCommerce development services. Below I have listed five best WooCommerce development companies based on the company experience, complete projects they have done, overall ratings, hourly or project rates, clients served, award-winning sites, team size, etc.

Experience
Team size
Clients served
Award-winning sites
Ratings
Contact
15 years
20+
575
17
5.0
Phone: +1919-626-9408

+1919-322-4750
'Thee Digital' company website states that they have developed 17 award-winning websites. They generate 1,000s of leads daily. Out of 57 Google reviews, all are rated 5 stars. Due to its user-friendly interface and flexibility, this platform continues to gain market share.
They are specialized in using WooCommerce to leverage the online store, creating an intuitive and beautiful layout that helps to reflect your brand. The company also helps to provide an excellent user experience and simple checkout. They provide end-to-end eCommerce solutions.
Thee Digital; WooCommerce experts map out complete buyer journeys to give your online store structure and design it needs to attract, and convert your visitors into buyers.
They offer many WooCommerce development-related services. Some of them include:
Custom theme development
Custom plugin development
Secure payment gateways
Shipping fee calculator
Inventory management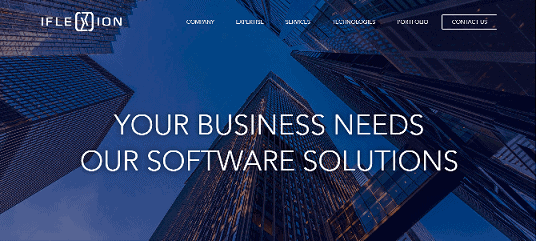 | | | | | | |
| --- | --- | --- | --- | --- | --- |
| Experience | Team size | Total customers | Project completed | Ratings | Contact |
| 20 years | 850+ | 500+ | 1500+ | 4.9 | Email: [email protected] |
Based on the Iflexion profile on Clutch, 4.9 is the rating from 17 reviews. All other table information has been collected from their official website.
Iflexion helps eCommerce business grow their revenue and increase their customer reach through the optimal combination, user-centric solutions, and know-your-customer tools.
They provide device-agnostic online stores, drop shipping, and coupon websites to make sure a consistent positive buying experience for customers at any location. The company handles online store projects of various complexity in various domains.
Top services of Iflexion are:
Ecommerce development
Mobile app development
Enterprise software development
Application integration
Enterprise mobile apps

Experience
Team size
Projects delivered
Hourly rate
Ratings
Contact
9 years
65+
902+
$25-$49/hour
4.6
Phone: +1-(480)-409-4504

Email: [email protected]
The table information was collected from their official site and clutch profile and ratings given on Google reviews (total 32 reviews).
Excellent Web World offers you to get intuitive cost-effective WooCommerce development solutions. You can build your eCommerce store at a low price.
WooCommerce specialists' team of this company offers you the best WooCommerce services at friendly rates. They have the extensive know-how of building and customizing WooCommerce site development.
Excellent Web World is a leading WooCommerce website development company that manages everything in-house starting from designing, developing, and marketing of the WooCommerce websites.
They offer to transform your existing WooCommerce website into an intuitive eCommerce store with a range of facilities like plugin customization, theme customization, and payment gateway customization.
Some of their best WooCommerce related services:
WooCoomerce store design and development services
WooCommerce version upgrades
WooCommerce website customization
Migrate store to WooCommerce
PSD to responsive WooCommerce conversion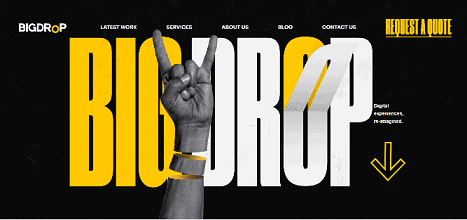 | | | | | | |
| --- | --- | --- | --- | --- | --- |
| Experience | Team size | Hourly rates | Agency awards | Ratings | Contact |
| 7 years | 100+ | $100 – $149 | 24 | 4.9 | Email: [email protected] |
The table information was collected from their company site and clutch profile. Big Drop Inc has been rated on Google+ 4.9 by more than 56 reviewers and customers.
The developers of Big Drop Inc are ready to integrate your site with WooCommerce and build the online store your brand needs. No matter what you are selling or how you are doing it, they promise to help.
They build specialty solutions for your every need. Your site will be unique, powerful, and efficient, which means you are going to have higher sales and happier customers.
Big Drop Inc developers like to build things from scratch. They take a fully custom approach to building your WooCommerce site. They are ready to discuss your inventory needs, available resources, and goals to create an online store.
Some of their top services are:
Branding
Ecommerce
Digital marketing
Website development
Application development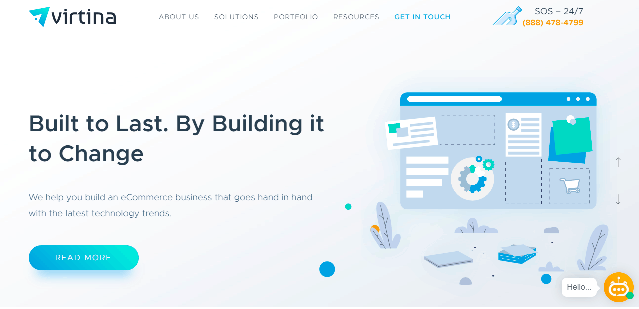 Virtina is a verified partner and certified expert in WooCommerce with a dynamic and dedicated team of WooCommerce developers and design experts. Google reviews show that it has a 5-star rating from 15 reviews.
The company will aid in developing the necessary WooCommerce plugins and themes to suit your need of the hour. They are assisted by a 24/7 tech WooCommerce support team and glad to help you to build a top-notch new eCommerce store.
Virtina offers you fix the bugs in your existing ones or migrate to WooCommerce. Some of their best services include:
PSD to WooCommerce
Custom WooCommerce Development
Theme development and customization
API Integration
WooCommerce migration
Hope, this article helps you to a find WooCommerce website development company for your online store based on your need. When you are an owner of a WooCommerce store, you need various types of plugins for your websites.
There are plenty of handy plugins available for WooCommerce that can help you to add greater functionality to your site and improve your online store sales.
A product feed plugin is pretty essential for you, as you can promote your products in multiple shopping channels. WooCommerce Product Feed (CTX Feed) helps to make feed for various shopping engines like Google Shopping or Google Merchant, Facebook Dynamic Product Ads, eBay, Bing, Shopping & more.
Moreover, you need a Chalan (WooCommerce PDF Invoice and Packing Slips) plugin to manage the process of creating and printing invoices efficiently and automatically for your WooCommerce store.