How to set up a Bing Shopping Campaign
Introduction
eCommerce owners looking for some extra push on generating revenue, a Bing shopping campaign is a way to go! It is the desire of every e-commerce business owner that his/her business grows in terms of revenue generation.
E-commerce is the future of most businesses. eCommerce allows businesses, manufacturers, and traders to expand their target audience, transcending geographies.
To ensure your e-commerce business increases sales, you have to implement simple yet effective new marketing channels. We are going to look at the Bing shopping campaign in our discussion today.
What are Bing shopping campaigns?
Bing shopping campaigns are here to manage Bing product Ad campaigns better. Bing Product Ads were initially launched to show product ads alongside listings and product descriptions on search engine results.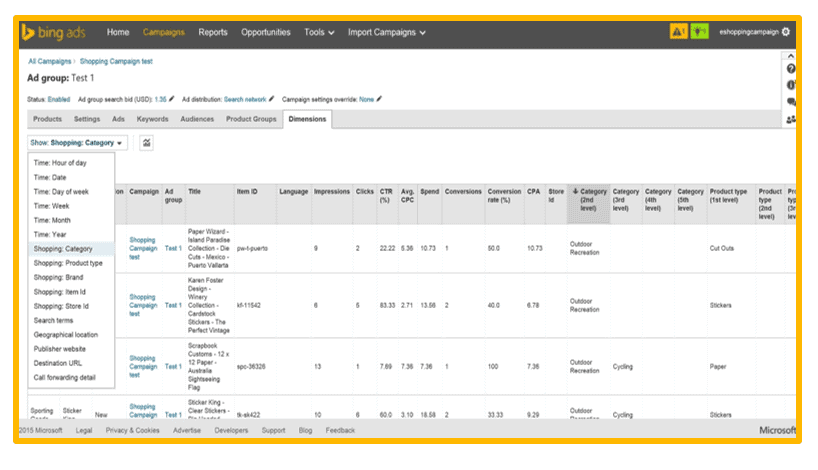 What are the advantages of running Bing Shopping Campaigns ads?
Bing is one of the most used search engines in the world alongside Google. Keeping this in mind, here are some advantages of using Bing Shopping Campaign for your eCommerce business:
It has advanced reporting capabilities
A person has better access to competitive metrics
It is very easy to integrate your current Ad words with the Bing Shopping campaign
It offers multiple campaign management capabilities with perfect control
It can be highly optimized to suit a specific niche
How to sell on Bing?
Would you love your business to grow online?
Are you having trouble bringing customers directly to your product?
Bing shopping campaign can help your business. Bing guarantees more customers.
Creating an account is the start of your business success. Bing Ads ensures shoppers have direct access to your products.
Here are the steps on how to create a Bing Shopping campaign:
Create an account: A person must verify his/her website by creating an account in the Bing merchant center. A website owner must enter his website URL. The URL must match your actual URL. Don't forget to give a brief description of your product or business.
Uploading the product data: This is necessary if you want to sell on Bing successfully. This includes the product ID, description, and other important details, such as color and sizes. If you would like to effectively connect with potential customers, uploading this data is necessary.
Running an Ad campaign- Advertising is the secret behind successful businesses. Bing uses your product's data to create Ads. A person must create a shopping campaign, name his/her ad, choose a locale, and set a maximum price. It is advisable to run your ads for one product or brand. Bing offers assistance on how to create a Bing shopping campaign.
Most eCommerce business owners use WordPress websites with WooCommerce plugins. This plugin is necessary if you want to establish a strong eCommerce Store. And using the plugin Woocommerce CTX Feed Pro, you make and upload your product feed to Bing for your shopping campaign. Lastly, WooCommerce Product Feed is also used to sync your products through different shopping engines.
Conclusion
Bing shopping campaigns will definitely play a big role in advertising your products. In addition, it will help you increase your overall sales and revenue numbers.