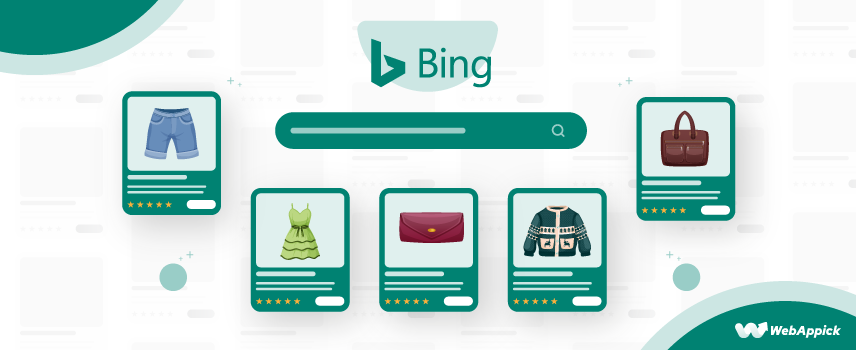 How to set up a Bing Shopping Campaign
Do you own an eCommerce business?
If you do, one of your primary goals must be to reach as many people as possible to showcase your products in front of prospective buyers.
Now, it is highly likely that you are already using Google Shopping for that. But to achieve your ultimate goals, you must cover all your bases. And you cannot cover all the bases if you do not consider Bing Shopping as a mode of business promotion.
Bing Shopping, now known as Microsoft shopping, is frequently overlooked by business owners. However, it comes with a lot of potential for budding business companies.
In today's blog, we will learn how to set up a Bing Shopping campaign and how to optimize that campaign as well. But first, let's have a clearer view of what exactly is a Bing Shopping campaign and why you should consider it in the first place.
So, without any more delay, let's get into it!
What is a Bing Shopping Campaign
A Bing Shopping Campaign is very similar to a Google Shopping campaign. The major difference is that a Google Shopping campaign is run on the Google search engine, whereas a Bing Shopping campaign runs on Bing search networks.
Just like Google Shopping ads, Bing ads are also focused on the promotion of products of a business on search engines. The campaigns contain attractive images of the products along with all the major information related to them.
Perks of a Bing Shopping Campaign
If you are still wondering why you should consider a Bing Shopping campaign when you are already running one or more than one Google Shopping campaign, then I suggest you read further. Because this portion of the blog will identify some of the obvious advantages that you will receive by running a Bing Shopping campaign.
Let's have a look at them!
A Big Audience
Yes, it is not as popular as Google, but Bing still has a considerable audience. It is, in fact, the second most popular search engine in ranking, just after Google.
If you have started your own business, it is natural as well as suggested that you attempt to be visible on all the major platforms. And featuring your products on Google will allow you to have a very big audience.
Lesser Competition
As a lesser number of people use Bing as their preferred search engine for marketing, there is less competition here as well. So you will get the chance to rank higher than your competitors very easily.
Allows Device and Operating System Targeting
Bing shopping ads will allow you to target specific device users. This is actually a great benefit when you want to target only a specific group of people for a particular campaign.
Besides this, you can also target specific operating systems with Bing ads. So, if you intend to reach only either iPhone users or Android users for any of your campaigns, you can do that with Bing ads, which is not possible for Google Shopping ads.
Allows Demographic Targeting
Bing Shopping ads come with an excellent perk of targeting demographics. Suppose your target audience is fixed, and it is unlikely to change. In that case, if you are using Bing Shopping ads, you can very easily target your ads toward that specific group of people. This makes your ad even more effective and increases the chances of conversion.

Easy to Run and Manage
The procedure of setting up Bing Shopping ads and the management of these ads are pretty straightforward. The most important thing that you need to do in this regard is to create an ideal product feed to submit to Microsoft Merchant Center.
If you can match all the requirements properly, your product feed will be approved very quickly, and your ads will start appearing. However, making the right product feed for your products that contain all the necessary requirements is difficult.
But, with CTX Feed, you will face no troubles at all in creating the most optimized and error-free product feed. 
Additionally, if you are already Google Shopping ads, Bing will allow you to import th
Cheaper Than Google Ads
As the competition in Bing is less, the costs that you have to bear for running ads here are less as well. In fact, it has been seen that the average cost per click decreases by around 35% with Bing. This is highly beneficial for a newcomer in the business world. 
How to set up a Bing Shopping Campaign
Now that you know how Bing Shopping ads can help you get even more sales and profits let us guide you through the simple steps to set up a Bing Shopping campaign. 
1. Create a Microsoft Merchant Center Account
The first thing you need to do to run a Bing Shopping campaign is to create your account or your store on Microsoft Merchant Center. All the basic information related to your store, like the name of your business and a short description, is required to be put in this stage. 
2. Verify your Website URL
After you are done creating the store, the next step that you need to take is to verify your website URL. You can do this with the help of Bing Webmaster tools or with validated UET tags. Remember, Bing will not allow you to submit your product feed or Shopping catalog if your website URL is not verified. 
3. Generate an Optimized Product feed File or Shopping Catalog
The next step is the most vital one- creating an optimized product feed for Microsoft Merchant Center. Microsoft refers to product feeds as Shopping Catalogs.
There are particular requirements to be met in order for the product feed to be optimized and ideal. If your product feeds do not match those requirements, there is a high chance that the Microsoft Merchant center will not approve those.
That is why it is necessary that you have knowledge about all the requirements and fulfill those accordingly. If yours is an account created on platforms like WooCommerce, you can easily take the help of a good product feed manager plugin.
CTX Feed Pro is one such plugin that automatically fulfills all the requirements to generate the most optimized and error-free product feeds for any business. 
4. Submit it to the Microsoft Merchant Center
The next step is easy. Once you are done creating the perfect shopping catalog for your business, you have to submit it to Microsoft Merchant Center. There are three ways by which you can upload your product feed-
You can upload the feed manually if the size of the feed is less than 4MB (Manually uploaded catalogs should be in a .txt format)
You can upload your product feed via FTP if it is less than 1 GB
You can also directly upload the product feed through the URL
5. Wait for the Approval
After you have submitted the product feed, what you have to do is wait for approval. It usually takes around 48 hours to approve the feeds. Just after your product has been approved, your shopping ads will start appearing on Bing search networks.
That being said, if your product feed is rejected for some reason, do not worry! That can be rectified too. What you must do in this regard is download the report and go through it cautiously to find out what you might have been missing.
Then you can correct those errors or add whatever is missing and submit it again.
Besides this process, you can also directly import your Google Shopping ads to run as Bing Shopping ads. So, if you are already using Google for promotion, it will save you a lot of time and hassle from running the campaign from scratch.
Tips to Optimize a Bing Shopping Campaign
Congratulations! You have successfully started your business on Microsoft search networks! But is your bing ad campaign optimized enough to bring you your desired outcomes? Well, there are a few things that you can do to ensure that.
So, in this part of the blog, we will be talking about tips to optimize a Bing Shopping campaign. Let's get into it!
Optimize your Shopping Catalog
This has to be the first step in optimizing your product ad campaign. Your shopping catalog or product feed contains all the major details of your products. Starting from the price and images of the products, the product feed has the description and other details of the products.
So optimizing the product feed and making it as ideal as possible is highly essential for your business. '
Here are some tips on feed optimization that will help you-
Provide excellent quality images
Provide a good title with keywords
Add the types of your products and custom levels
Provide alt tags for your product images
Focus on Keyword Optimization
Researching keywords and using them in your Bing ads is a must. Keywords carry a lot of value for your campaign. These are the words that people write on search networks when they want to buy something. 
So, when you can match your title or description with those keywords, the possibility of your ads appearing in front of those potential buyers becomes much higher. And this subsequently helps you in getting more sales for your business.
You need to conduct a thorough analysis of the targeted audience and find the most relevant keywords to your product and business. Then you can optimize your title, description, and other segments of your ads by using all those keywords.
Tailor attractive and Effective Bing Ads
The first step to making a sale is to attract shoppers, and to attract the shoppers, you need to create attractive ads. Yes, your ads must be informative, but at the same time, it is also very crucial that your Bing shopping ads are very catchy.
People nowadays are very impatient, and it is too tough to catch and retain their attention. You can only succeed in doing that if your ads are designed in that way. Some of the things that you should consider to match eye-catching shopping ads are-
Providing quality images of your products
Highlighting any lucrative offer should you have
Choosing fonts and color that does not strain viewers' eyes
Thinking like the customers and feature what they might want to see when they look out for a specific product
Target your Priority Levels
There are 3 priority levels of Bing Shopping ads that you choose from-
High
Medium and
Low
Surely, you get it already. The high-priority ads are the ones that you would like to focus on more. When you set a particular campaign on a high priority level, Microsoft networks will display that ad more than the other shopping ads you might have.
The medium-priority ads will be shown less than that, and the low-priority ads will be displayed very less. You know your products and your business, so you clearly have an idea of which of the ads need to be prioritized at the moment and which of them need not.
You can also set higher bids for the ads which are performing better.
Ensure a Call-to-Action button is Visible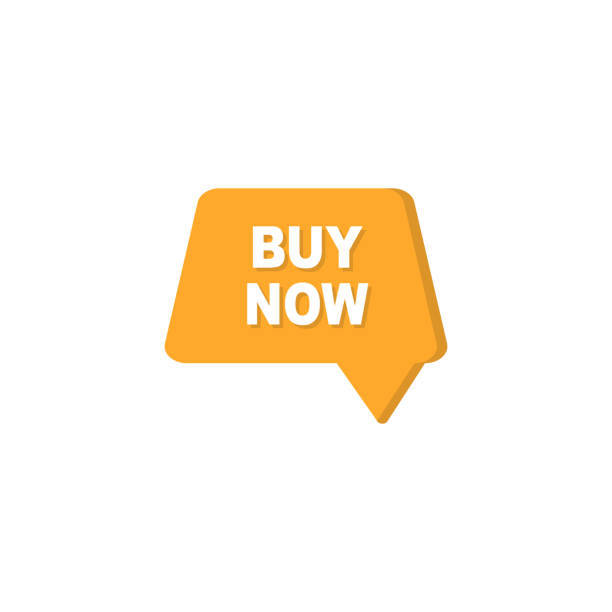 A dedicated call-to-action button is always required for any ad. This is what people will be looking for when they like your ad and think of purchasing your product. You will lose the sale if you do not put a call-to-action button or do not put it anywhere where anyone can see it easily.
When you are running Shopping ads on Microsoft, you are already getting leverage in this regard. Microsoft has an extension known as action extension, which has been given just for call-to-action buttons. When you are using this extension, you will see that a call-to-action button has been added under your product description, which anyone can easily see.
Provide Social Proof of your Business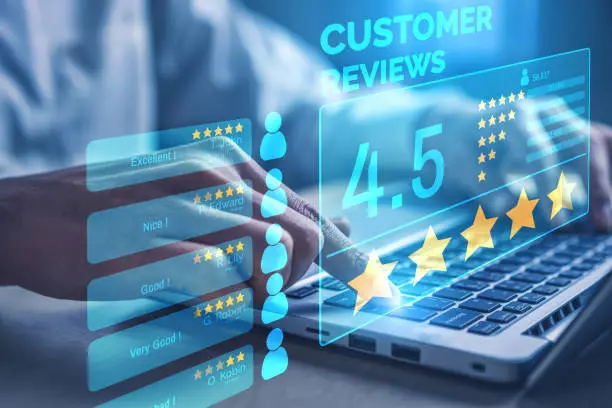 Besides providing a call-to-action button on your product ads, you must also provide social proof of your business. Social proof can be given by highlighting the ratings and reviews of your previous customers. 
The new visitors of your ads get confident and more interested in your business when they see many others have already bought from you and liked your products. This creates a good sense within them regarding your company.
Just like the call-to-action extension, Microsoft also has a review extension. Using that will help you showcase the reviews and ratings of your products in an aesthetic way.
Design your Ads depending on the Demographic 
We mentioned before that Microsoft Shopping ads could be targeted depending on the demographic. Now, if you design specific ad campaigns depending on that demographic, the ads will be much more meaningful, and it will also bring you more conversion.
Some researchers say that Microsoft or Bing is used as a search engine by people who belong to a higher income class. And generally, these people are from a comparatively older age group.
This kind of information can help you create the most effective campaign for your audience. This is because shopping ads created keeping these factors in mind will make those viewers feel related.
Frequently Asked Questions
1. What is a Bing shopping campaign?

A Bing or Microsoft Shopping campaign refers to the product ads that are displayed on Microsoft search networks like Bing, Yahoo, and AOL. The product ads contain all the basic information related to the product, like price, description, product types, categories, and original images.
2. How to set up a Bing shopping campaign?

A Bing shopping campaign can be set up by submitting a product feed or Shopping catalog to Microsoft Merchant Center.
3. How do you create a shopping campaign on Microsoft?

Shopping campaign created from Microsoft Merchant Center after creating a Microsoft store and uploading a Shopping catalog containing all the major information related to all the products.
Wrapping Up
Although Google is the first place that the majority of marketers choose as their place of business promotion, the demand for Microsoft as a marketplace cannot be ignored. In fact, the popularity of Microsoft and Microsoft or Bing Shopping campaigns is increasing with every passing day.
Thus, it is vital to consider Microsoft when you are intending to highlight your business on online platforms. Understand the nature of your business and construct the Bing shopping campaign accordingly. Surely you will see the difference in no time!
Meta
Thinking of running product ads on Microsoft networks? Read this blog to learn how to set up a Bing shopping campaign and how to optimize the ads.