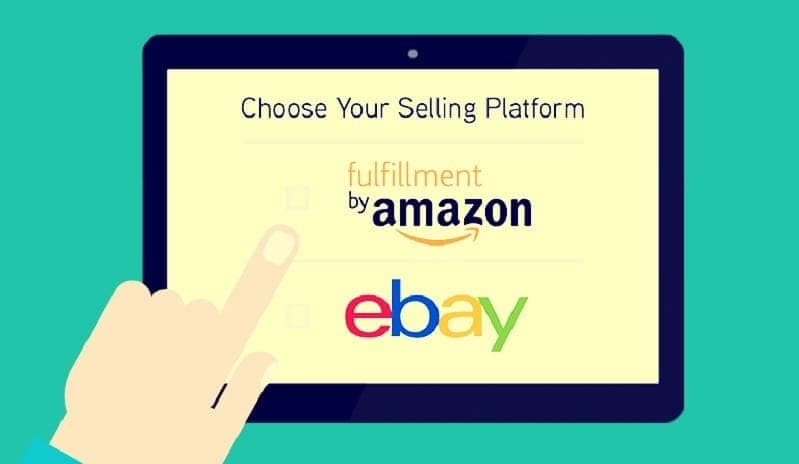 How to get benefit from multichannel world for your WooCommerce store
Selling your WooCommerce products on multiple sales channels will help to increase your revenue and grow your store.
Giving customers a chance to access your online store via multiple channels has become a necessity since customers get more and more demanding, also, for keeping the sales up for your store to stay competitive and relevant.
What is multichannel selling?
Multichannel selling is a simple concept that involves selling your products on numerous marketplaces. There are several ways to do this.
You may initially start by selling your products on just your WooCommerce store. But to grow your online store, you should consider selling your products on multiple marketplaces like eBay, Amazon, Facebook, and many more.
Some facts about multichannel marketing:
Over the past 4-5 years, the integration of multichannel marketing has shown rapid growth. Statistics from 'Invespcro' shows that:
73% of marketers have developed a multichannel strategy in 2015. From that, only 44% of marketers integrated multichannel strategy. The number increased to 52% in 2017.
As compared to single-channel shoppers, multichannel shoppers spend three times more money.
After integrating multichannel marketing, 50% of marketers say they usually or always hit their financial targets.
The integration of multichannel marketing brings plenty of benefits for those who use WooCommerce as an eCommerce platform. Some of the benefits are:
Increase your exposure: promoting your eCommerce products on multiple websites will help them reach new potential customers.
Catering to the preferences of your target audience: Integrating multiple channels for your WooCommerce store will help you to get potential customers, by targeting them on other platforms.
Variety of mediums: the integration of multichannel marketing will have your WooCommerce store appear on different mediums will make it more noticeable.
Independent channels: multichannel marketing implicates that every channel is independent and has its own strategic goals. You can customize every channel in your multichannel marketing strategy to fit your need.
Retain existing customers: selling your products through different vendors is an effective way to encourage your existing customers to continue shopping with you.
However, there are a couple of cons to multichannel selling. Some of them include:
Time-consuming: Integrating multichannel usually means connecting your store to 3 or 4 different channels. WooCommerce has a variety of plugins for multichannel marketing that can act like independent channels.
Stock management: it can be hard to manage a range of selling channels effectively. If you don't have a large amount of stock, it can be easy to sell out or double sell an item.
Fees: most online marketplaces will charge fees for selling on their sites. These fees will vary from site to site. Make sure to check prices before start selling your products.
WooCommerce Product Feed Pro plugin can take care of some of the cons we have just mentioned. We are going to discuss it at the end of this article.
Let's take a look and how you can benefit from the WooCommerce extension to expand your multichannel world.
eBay and Amazon integration
eBay and Amazon are by far the most robust online retail platforms. According to NChannel, Amazon has 310 million active customers and sells over 353 million products.
Since the launch of Amazon, the number of eBay users dropped a bit. However, eBay is still one of the most effective platforms for an eCommerce platform with 180+ million active customers.
Sellers that use WooCommerce for hosting their online store can connect their shops to eBay and Amazon. Thus, you create two extra channels for selling your merchandise.
Connecting to Social Media:
Social media can act as independent channels for selling your product. They can act as supplementary channels to transfer and fulfill orders.
Social media has become a major driving force for marketing. Targeting a bigger audience through social media channels, using different marketing techniques is vital for keeping sales up.
Conquering Google via Google Ads and Google Product Feed:
The majority of people use Google for product research. It is commonly believed that Amazon is the no.1 tool for searching for products online. But, analysis of Search Engine Land shows, 85% of people claim they use Google as a primary online tool to seek information about the planned purchase.
Multichannel marketing brings plenty of benefits to online retailers. There are plenty of WooCommerce plugins or extensions which can make multichannel marketing easy to integrate. With the proper plugins, you can make your online store stronger, targeting the right audience and boost your sales.
WooCommerce Product Feed generate product feed to sync products with your merchant center like eBay, Amazon, Facebook Products Ads, etc. This plugin creates a product feed and automatically updates product information into the feed file according to a given schedule.
It's time to give it a try if you haven't yet started selling your merchandise on other online marketplaces.