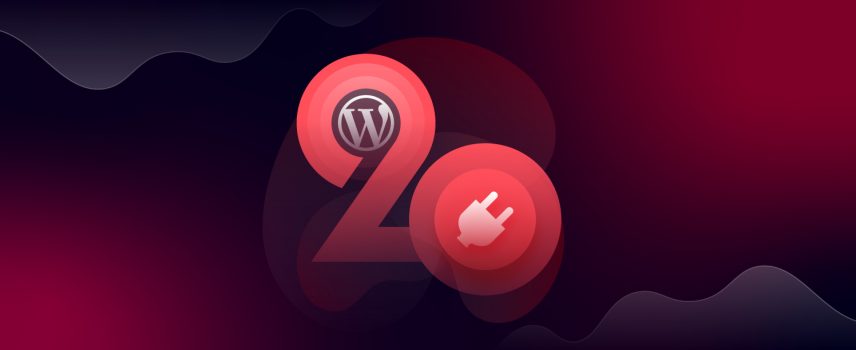 20 Impossibly Awesome WordPress Plugins That Will Supercharge Your Website
So far, you have named, themed, built, and designed your WordPress website. It's practically prepared to hit the internet. However, there's one key component missing, effective WordPress Plugins.
WordPress is phenomenal and accompanies huge loads of features that permit one to make wonderful-looking websites. However, there are still a ton of functionalities missing from the core software. This alone doesn't make WordPress a baddie.
Well, something that makes WordPress so great is its choice of plugins. To bridge the gap, you need to introduce the right WordPress plugins for business websites. The techies work consistently to create and update plugins that increase the value of the WordPress eco-framework.
Utilizing effective WordPress plugins can take your site from a molehill to a mountain.
Why use WordPress plugins for business websites?
You could be a blogger, a blooming solo entrepreneur, or run any business online.
With what objectives in mind you created a WordPress business website?
Perhaps you'd like your site to be quicker?
Perhaps you'd prefer to gather more leads? Or on the other hand what about more deals?
Perhaps you'd prefer to have a huge amount of your content perused?
In general, WordPress is the skeleton of the human body, Themes being the flesh and skin, and Plugins being the organs. Since it helps WordPress function the manner it probably won't have had the option to.
Whatever your objective is, there's a plugin out there that can help you arrive at it.
How many effective WordPress plugins should I install, and do they slow down my WordPress website?
Not all plugins are made equivalent.
A section of the nastier, inadequately created plugins can hurt or even accident your site if not as expected. They can take your data or charge you without your insight. It's highly advised you do your examination before carrying out any new plugins on your site.
There is a lot of noise on the internet about plugins hindering websites, and utilizing fewer plugins is better.
There is some reality to that. As the more code, you request that your pages load, the slower they will be.
However, page speed is more about the nature of the WordPress plugins you use than the number of plugins.
There is no sure-shot approach to identify whether a plugin will hinder your site or not besides testing them.
Also, you can use any number of plugins you need to give your user a great experience and features.
Utilizing the rationale above, you can use as many as you need as long as you pick well. Select effective WordPress plugins with no standing for hindering your blog, and you ought to be good.
20 best WordPress business website plugins to supercharge your site
The WordPress tools for businesses that follow are all tested and proven for their performance.
So grab a cup of coffee while you rundown the 20 best WordPress plugins 2021 that will supercharge your website in terms of both looks and functionalities.
How about we get into it!
Discount rules for WooCommerce
There are various discount modules for WooCommerce out there. However, discount situations contrast incomprehensibly from one store to another. So introducing any discount plugin isn't adequate.
Discount Rules for WooCommerce – PRO is the most adored discount plugin with huge loads of features, a simple to utilize interface, and is made for expanding your business.
Make dynamic pricing and discounts in your WooCommerce online store without any problem. Mass discounts, cart discounts, unique offers, client role-based discounts, and the sky's the limit from there.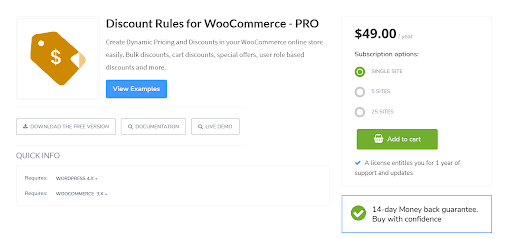 Some of the key features:
Configurable alerts in carts when the discount is applied
The discount table on product pages
Sale badge for discounted products
Exclude discount rules for products on sale
Challan Pro
Challan Pro, an effective WordPress for PDF Invoice & Packing Slip for WooCommerce.
It auto-creates a PDF receipt. And based on the configured order status, it sends to your clients by appending it with the order email.
Challan incorporates a fundamental layout for certain extra formats, which you can alter whenever. It additionally incorporates the mass receipt and pressing slip download, receipt number, custom date design, confinement, logo resize, and so forth. The way toward generating invoices and printing is simple with Challan.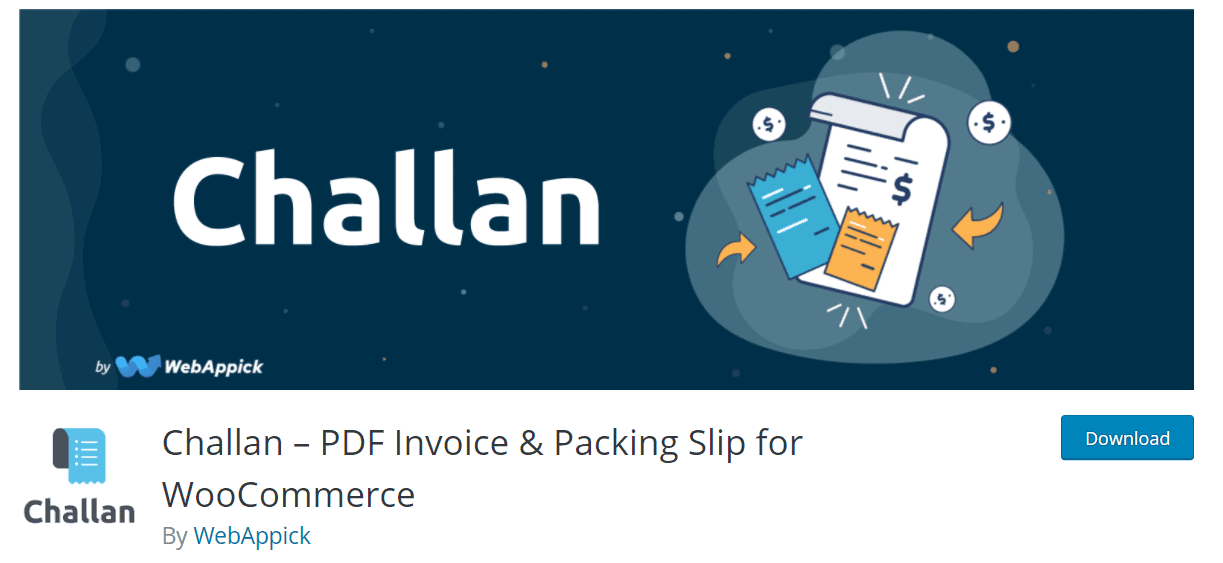 Some of the key features:
Easy interface and customization
Whenever there is a change in the order status, the invoice gets attached to the email automatically.
Customize your WooCommerce order number
Multi-language and Multi-currency support
Optinly
Optinly is the best goal-based WordPress popup plugin that assists you with catching more leads, draw in the audience, and incrementing deals in a hurry.
This effective WordPress plugin accompanies various kinds of popup structures like email popups, gamification popups, fullscreen overlays, countdown popups, and that's just the beginning. This assists you with accomplishing all your business objectives without breaking a sweat and solace.

Some of the key features:
Integration with email marketing platforms is seamless
Promotional popups to reduce cart abandonment
Advanced popup display rules
75+ email popup templates
Loyalty Points and Rewards for WooCommerce
This plugin helps increase client engagement and transactions in your store. Permits you to make the best WooCommerce loyalty programs effortlessly.
Loyal Points and Rewards for WooCommerce plugin permit you to construct loyal clients by rewarding them with points when they join, purchase items, or write a review. Your store clients can acquire more award points by alluding individuals to your store. It's mutually beneficial.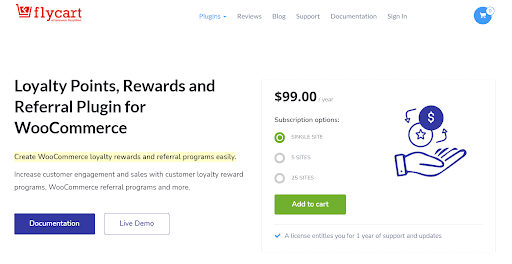 Some of the key features:
Inbuilt referral program system
Round off reward points to the nearest integer
Set range for order values to get points as rewards
Custom – conversion rates, notifications, and label options
WordPress Product Catalog Plugin
FlipBuilder, a plugin worth mentioning to transform regular PDF product catalogs into captivating digital ones.
A Product Catalog is the first thing your potential buyers see when they visit your website or your store. It is basically a bunch of very important information about your products displayed in an organized and pleasant way in front of the customers.
When you have a WordPress account and, say, a WooCommerce store, you cannot display the catalogs the way you can on other platforms. This is where FlipBuilder can come in handy.
FlipBuilder converts your PDF product catalogs into digital ones, and then they are displayed on WordPress as plugins. A number of amazing features which FlipBuilder offers can make your product catalogs so much more attractive and efficient to attract the right audience.

Key features
Easily customizable
Adapts to any screen size perfectly
Opportunity of tailor-made title and description making the product catalog SEO friendly
Effortless social sharing
Options for adding a picture gallery and videos
Easy association with Google Analytics
Retainful
Retainful is outstanding amongst other WooCommerce abandoned cart recovery plugins.
This effective WordPress plugin likewise has a referral program through which you can acquire both clients and profit to your WooCommerce store. You can recuperate your abandoned carts and convert them into deals by sending a progression of emails to clients. The entirety of this should be possible in basic steps, with no coding required.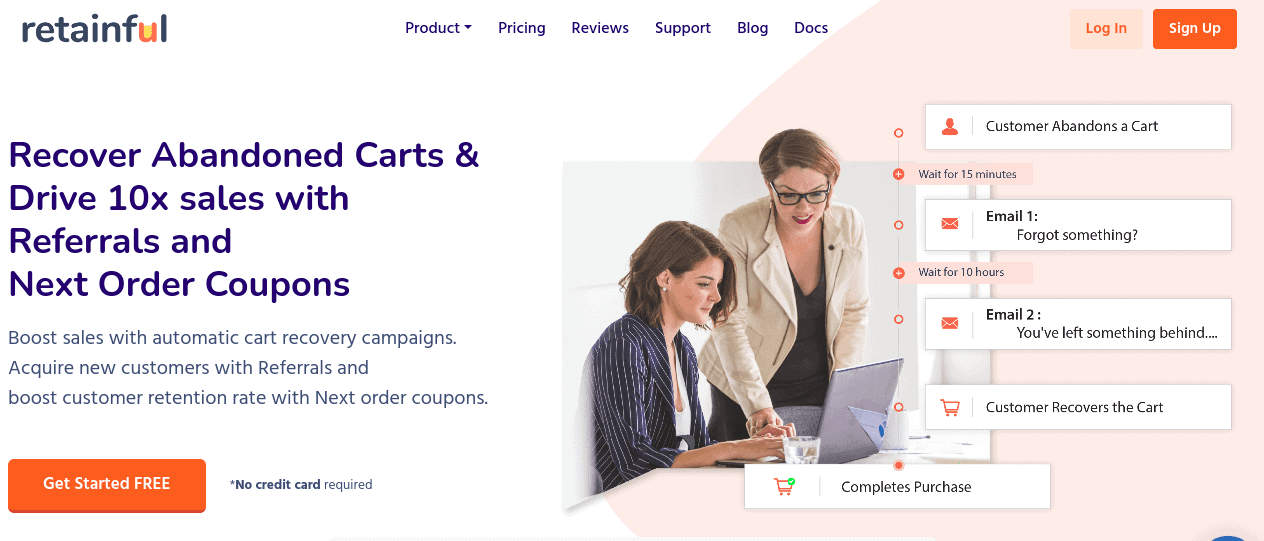 Some of the key features:
Auto-generate unique next order coupon codes
Capture abandoned cart and recover them in a single click
Responsive and high converting email templates
Reduce cart abandonment using abandoned cart recovery emails
Email Customizer for WooCommerce
Now customize eye-catching WooCommerce email layouts employing the Email Customizer Plus for WooCommerce professionally. The module is so adaptable and dependable that customization should be possible effectively utilizing the simplified editorial manager. It is furnished with a basic user interface and functionalities to customize the 10+ WooCommerce email formats utilizing the built-in tool. Let you include social buttons in transaction emails and can increase sharing rate.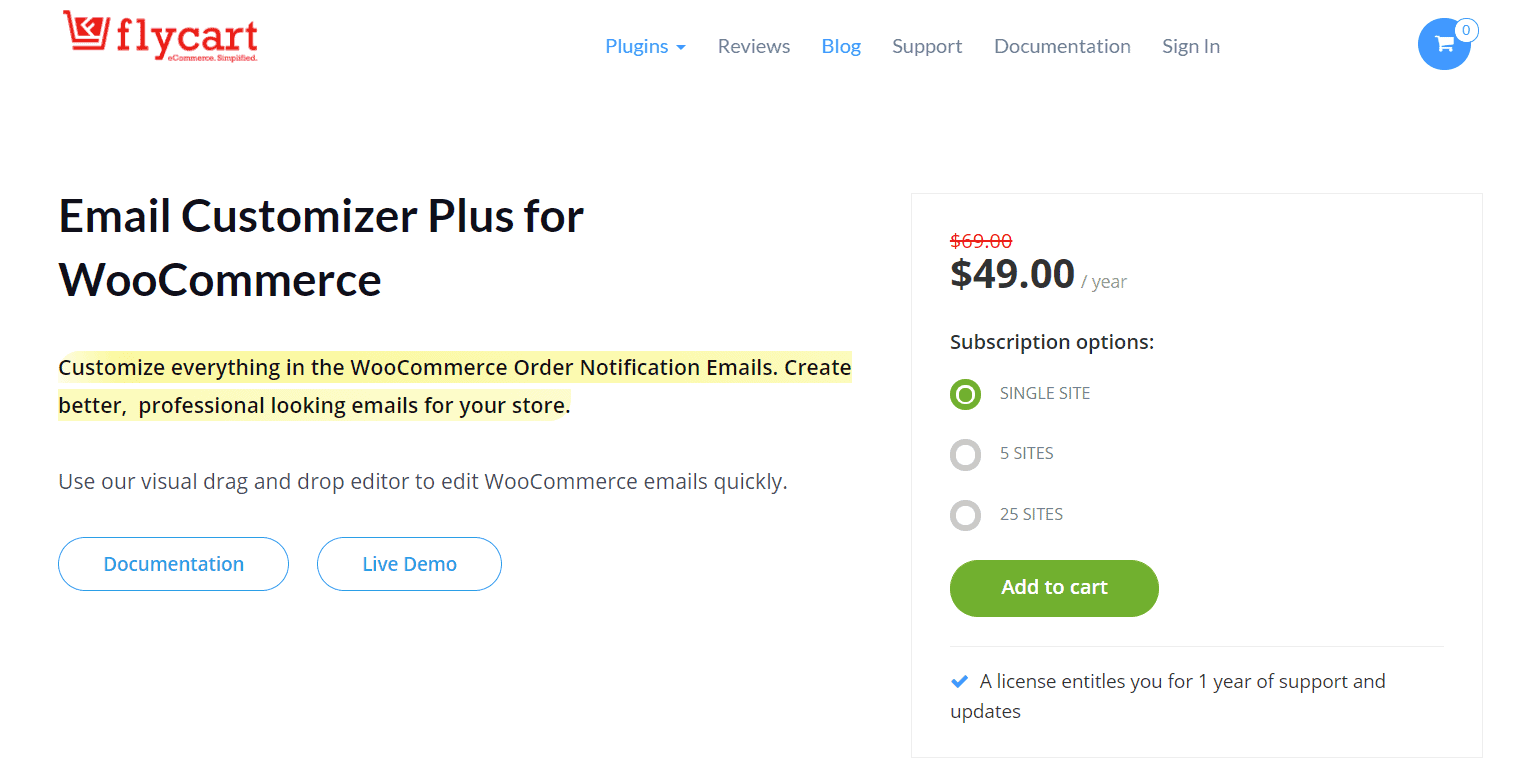 Some of the key features:
Email design backup in a single click
Visual drag and drop editor to easily customize transaction email
Supports – WooCommerce order status manager plugin
Smash Balloon Instagram Feed Pro
Are you someone who prefers Instagram over any other platform for promotion?
Then Smash Balloon Instagram Feed Pro is an ideal and effective WordPress plugin for you. It connects your blog to Instagram and empowers you to put Instagram feeds anyplace you like. You can likewise add different feeds and control what they look like and feel.
As social media integration is vital. Using Instagram, this plugin will naturally restore your blog with feed updates and make everything look like it.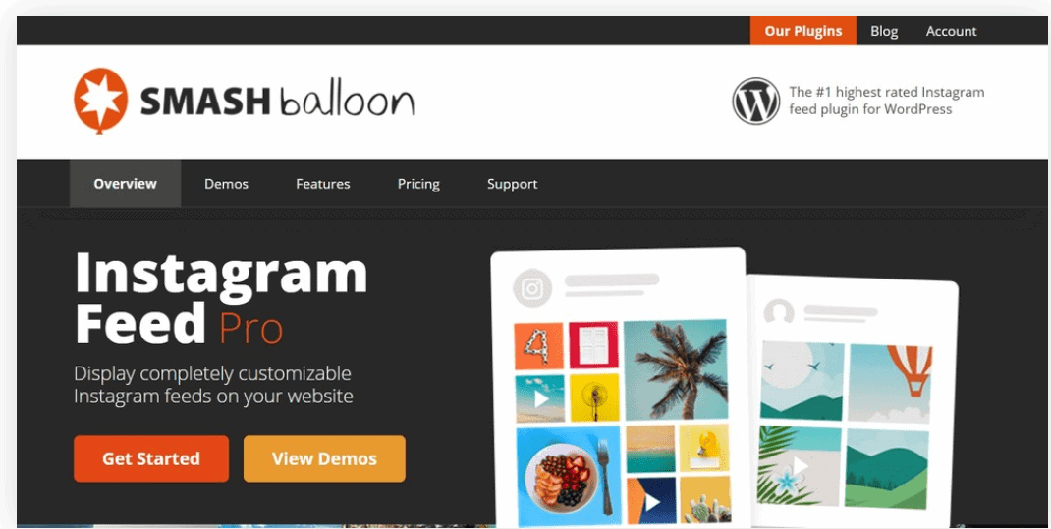 Some of the key features:
Spot Instagram feeds anyplace on your blog
Spontaneously restores when your feed updates.
Use tools to customize the look and feel
No design is required, as it is intended to acquire your WordPress theme.
Sucuri
Worried about monitoring your blog for malware, infection, and against zero-day misuses?
Get peace of mind as Sucuri fixes hacks and prevents further attacks. It incorporates a firewall, intrusion observing tools, IP whitelists and blacklists, and recovery tools.
Furthermore, it provides speed enhancement modules using caching and CDN technology. Despite the wide scope of tools, it's, in reality, exceptionally simple to utilize!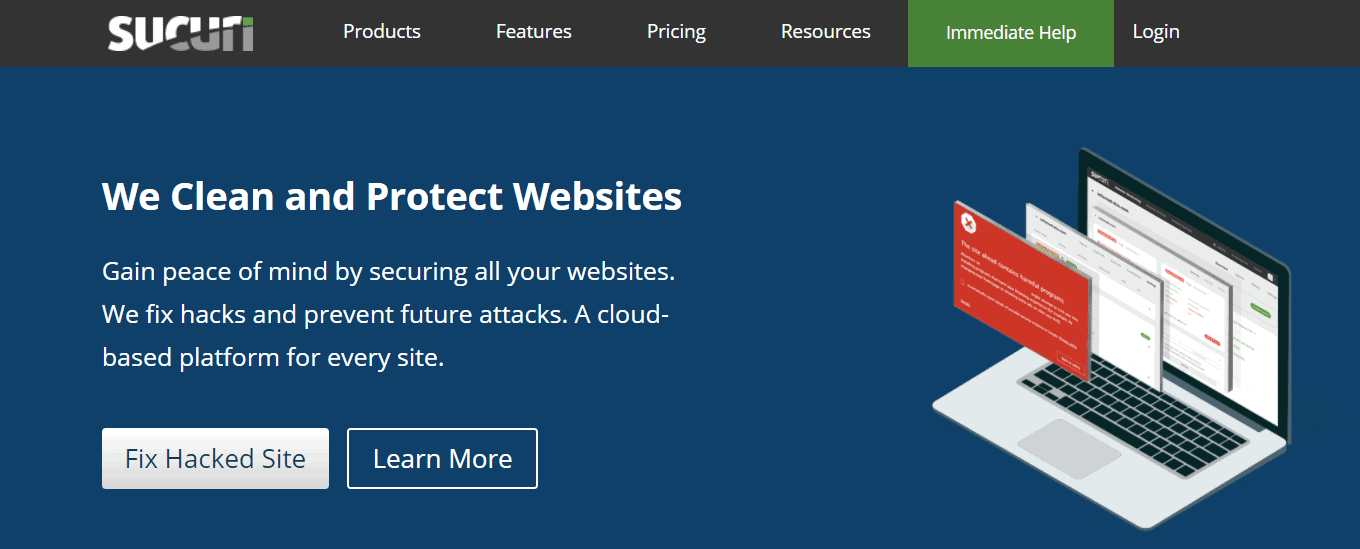 Some of the key features:
Viable malware recognition and disposal tools
Blacklist checking and notoriety monitoring
Secures against denial of service assaults
Firewall to help hinder interruption
UpdraftPlus
Concerned that hacks, dodgy updates, server crashes, or just a minor user error can ruin your WordPress website?
Well, a backup plugin that takes habitual backups of all your WordPress documents would matter a lot right now.
UpdraftPlus is amazing, yet simple to utilize and also an effective WordPress plugin. It has a direct setup wizard that empowers you to set more key functions immediately. You can choose to plan backups or perform them on request. You can store them locally, somewhere else in the cloud, or have them messaged to you.
In particular, UpdraftPlus likewise has a basic restore feature allowing quick recovery of your website.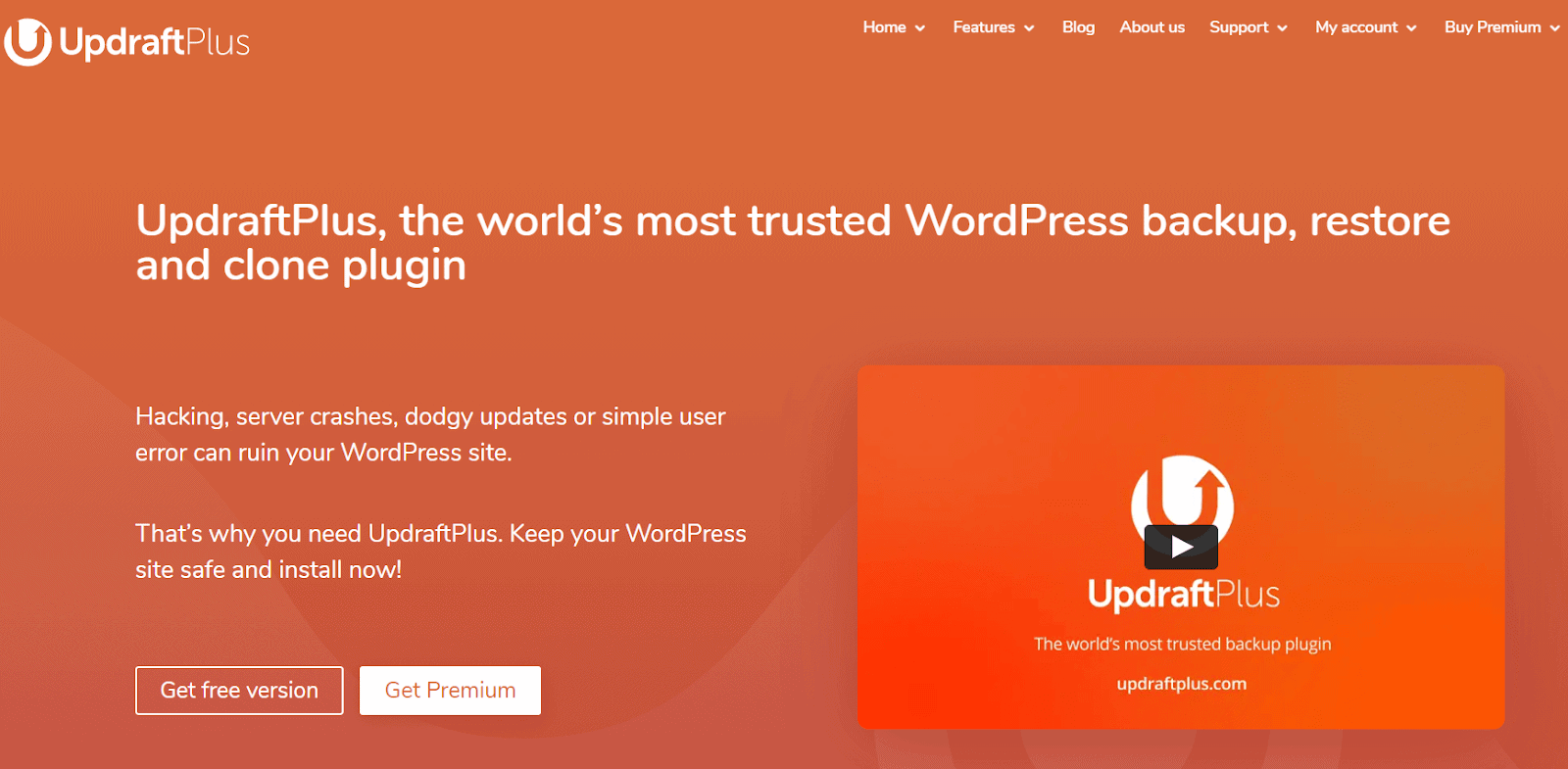 Some of the key features:
Backups can be done manually or scheduled
Can store backup files in various areas
Incredible WordPress backup options
Perfmatters
As we are discussing the best plugins, how about a WordPress plugin that helps you monitor the overall health of your website and the speed of your blog.
Perfmatters is worried about an alternate sort of blog execution. This WordPress blog module makes different advancements to help accelerate your blog. They incorporate crippling emoticons, eliminating query strings, restricting post and page amendment storage, maiming remarks, and significantly more.
These are the region or peripheral additions. A portion of these improvements can accelerate your site, and some you will scarcely take note of.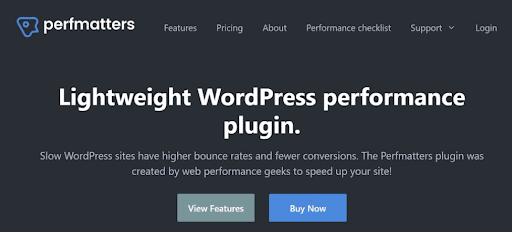 Some of the key features:
An extensive rundown of optional execution changes you can make
Constrained by a solitary one-page dashboard with on/off flips
To control any page or postscripts you may utilize, it incorporates a script-manage.
WPForms
Next comes one of the best WordPress website plugins for blogs. WPForms is exceptionally simple to utilize and is completely responsive.
It incorporates an instant notification tool to make you aware of finished forms. Also, upholds contingent rationale for more astute forms and a successful anti-spam tool to help forestall the most noticeable spam you're probably going to go over.
Some of the key features:
Drag and drop form builder
Library for pre-defined forms
Supports contingent rationale for responsive forms
Implicit spam security
reSmush.it
This image optimizer WordPress Website plugin is rapidly getting quite possibly the most mainstream optimization plugins accessible. Image size reduction takes place through several advanced algorithms and accepts image files up to 5MB. reSmush.it allows you to alter the image optimization as per your needs.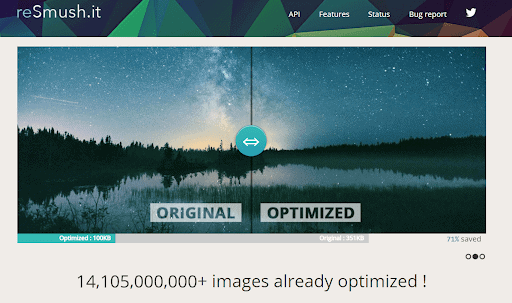 Some of the key features:
Bulk optimize all your pictures in two clicks
Accepts JPEG, PNG, GIF, BMP, and TIF files
Possibility to exclude some pictures of the optimizer
Elementor Website Builder
Presenting a WordPress website builder, unbounded of the design. A WordPress business website plugin that conveys good quality page designs and progressed abilities, like never seen before.
Elementor's web designer has what you need – instant page load, reduced time to design, drag and drop editorial manager, progressed configuration features, and a complete open-source approach.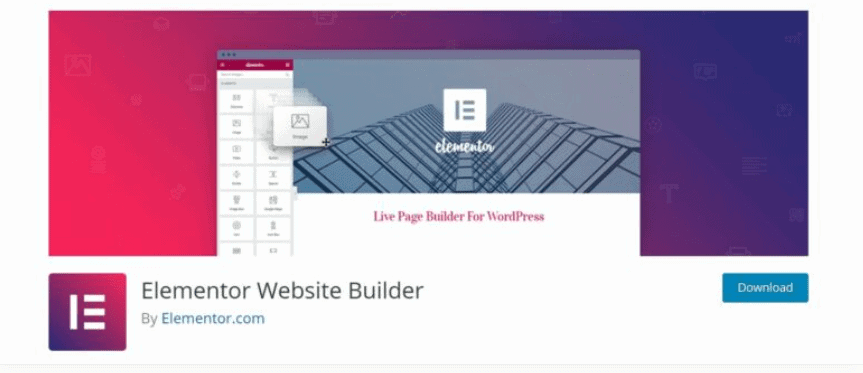 Some of the key features:
40+ free widgets
Responsive live editing
Hundreds of pre-designed templates
Multi-language and RTL supported
Pretty Links
The best link management WordPress plugin available.
Let us assume you are utilizing affiliate links on your site. The plugin assists you with shortening the link to such an extent that they are not difficult to recall for sharing.
Indeed, even google doesn't incline toward long links on the sites. Aside from that, the long links are hard to recollect and oversee.
Pretty Links permits you to just add your affiliate links to WordPress once and have them placed astutely through all content.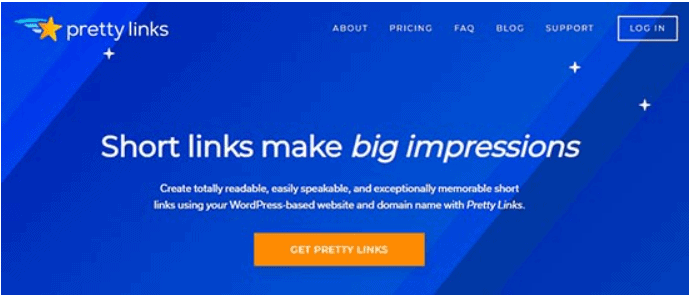 Some of the key features:
Make your URL and website look clean
Get a full report for each hit in the link
Available in free and premium versions
Akismet Spam Protection
This plugin investigates all remarks, form submissions and filters the ones that look like spam. If the Akismet Spam Protection plugin discovers something it doesn't care for, it can naturally erase the remark or hold it for the examination. It will not catch everything as no single plugin can do that. However, it is excellent at what it does. It's likewise free.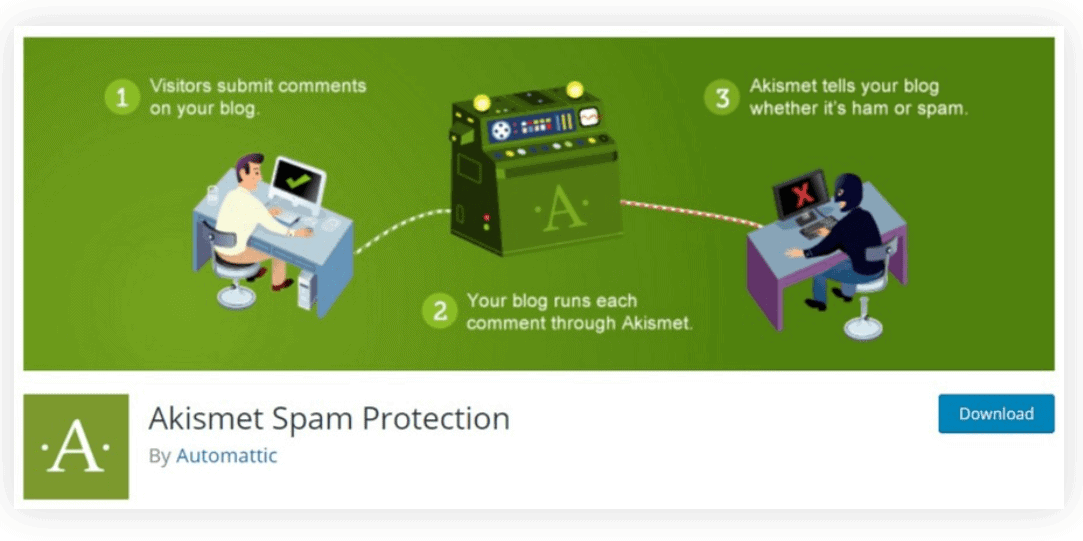 Some of the key features:
Exceptionally viable plugin for battling spam remarks and entries
The Premium version is all the more remarkable, while the free version is also excellent.
Integration is not an issue. As it is built by Automattic, individuals behind WordPress.
Comes packaged with WordPress, so you don't have to install it separately.
Contact Form 7
This is one of the very useful and easy-to-use WordPress blog plugins if you want to use forms.
Contact Form 7 is easy to set up and incorporates an intuitive form builder so you can modify existing forms or make your own. Forms are light, responsive, can coordinate with ReCaptcha, and work with most WordPress subjects. They can likewise be executed with a basic shortcode so you can put them anyplace on your blog. It has a library of default forms that would be sufficient for some sites and a clever form developer for all the other things.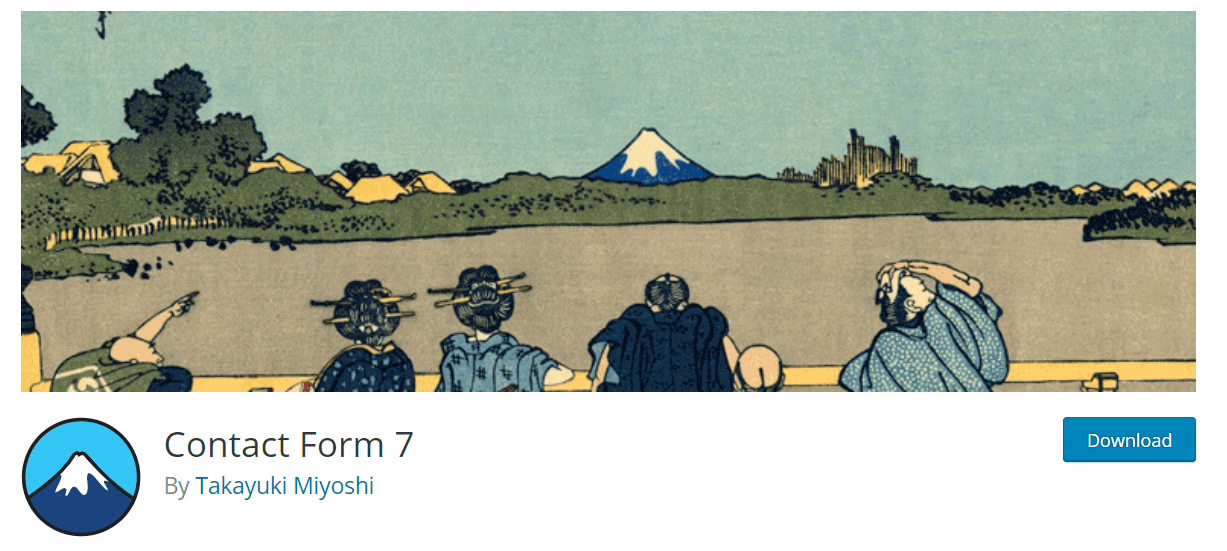 Some of the key features:
Straightforward setup and simplified form builder
Contains a valuable library of predefined forms all set
Works with ReCaptcha to forestall form spam
Ninja Forms
This effective plugin allows people to submit a form without a page reload.
Each site needs a contact page. With regards to contact forms (or different kinds of forms), NinjaForms is extraordinary compared to other free alternatives you'll discover. This is most likely why it's dynamic on more than a million sites.
WPForms is additionally another incredible free alternative for forms— it truly relies upon which interface you like.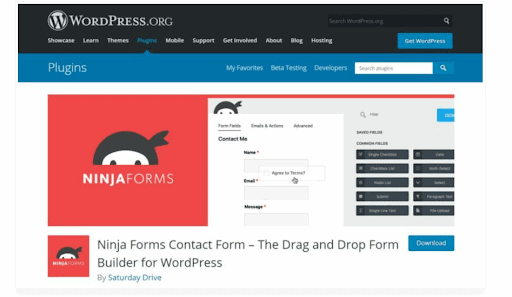 Some of the key features:
Huge library of extensions
Available in free and pro versions
A beginner-friendly drag-and-drop interface, and AJAX form submission
ReferralCandy
ReferralCandy is an outstanding WordPress plugin through which one can do the referring, at ease.
The most essential element of this effective WordPress plugin is remunerations on reference. Offer custom gifts, cash rewards, or discounts and increase customer engagement.
The real-time analytics and dashboard let you track traffic sources and spot the most referred customer.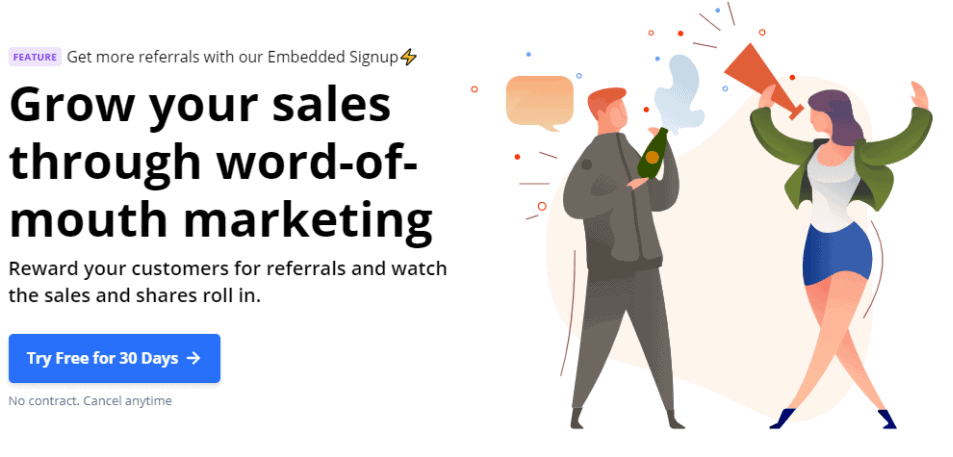 Some of the key features:
Integration to any eCommerce website is flexible and easy
Create a more effective referral page using wonderful templates
Customized referral rewards
Automatic detection of successful referrals
Yoast SEO
The Yoast SEO plugin will show you whether each piece of the content you make on your site is SEO amicable and make your life simpler.
How well would you say you are observing your site's website streamlining (SEO)?
Do you want your WordPress website to be in good sight of the internet so Google can find you? Then your website needs to be SEO friendly. Therefore, the Yoast SEO is one of the most effective WordPress plugins that can take care of your site's SEO.
It will search through each blog post and page and give you an agenda of what you can improve so that Google can find it.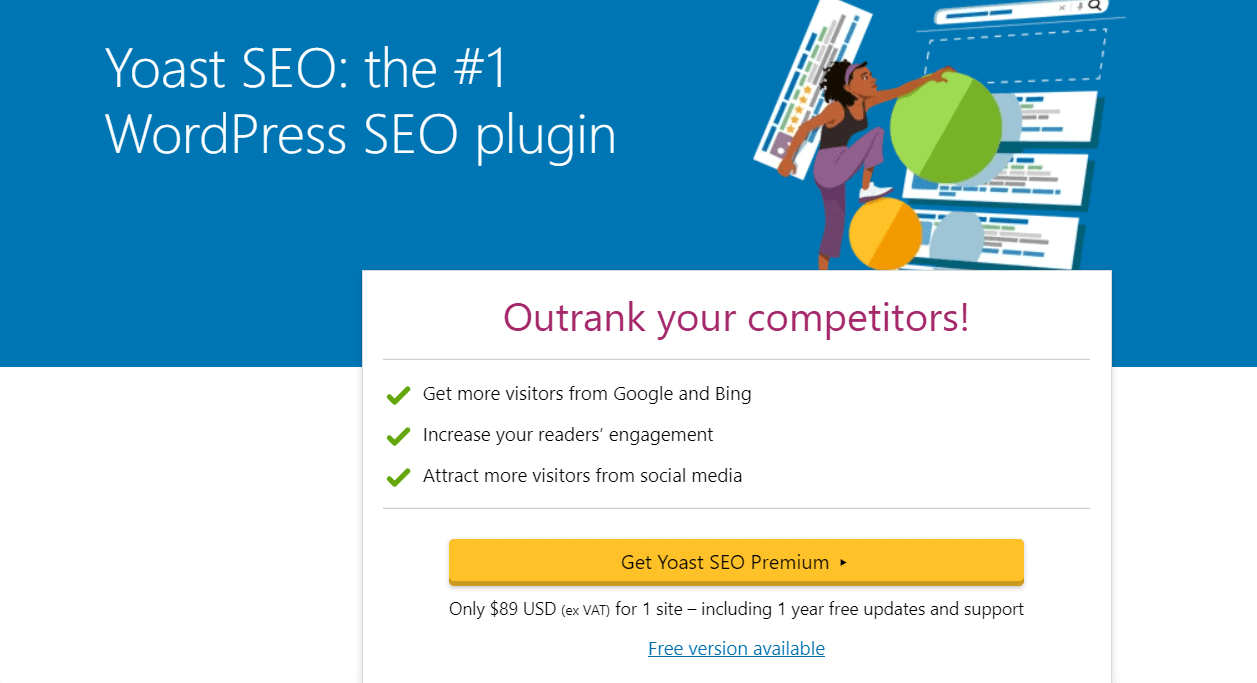 Some of the key features:
Content investigation
Page investigation
Meta and link components
HT Mega
HT Mega is a fantastic Elementor Add-ons plugin for creating sleek and modern websites. It provides endless options for efficiently designing a great website without writing a single line of code. You can simply develop responsive websites that look fantastic on all devices with HT Mega. It can also be used to create eCommerce websites, portfolios, and other types of websites. HT Mega is an excellent solution if you want a powerful yet user-friendly website builder.
HT Mega is an absolute addon for Elementor includes 84+ elements & 360 Blocks with unlimited variations. HT Mega brings limitless possibilities. It includes all the features you need to build custom pages and create beautiful designs. The drag and drop theme builder is easy to use and helps you create custom layouts quickly. HT Mega also includes a wide range of widgets, including social media, forms, carousels, and sliders. You can also use HT Mega to build an online store, as it includes support for WooCommerce. With HT Mega, you can create any type of website you want.
Some of the key features:
Header/ Footer Builder
91+ Page Templates
Responsive on all platforms
SEO Friendly Design & Code
Menu Builder
Extended Template Library
Livechat
The super awesome aspect of the tool is that it can get effectively incorporated with WordPress sites.
LiveChat is the best live chat support plugin for WordPress sites. If yours is an eCommerce business website where connecting with your clients to determine their issues and offer a solution is predominant. Then, this is the best programming for you.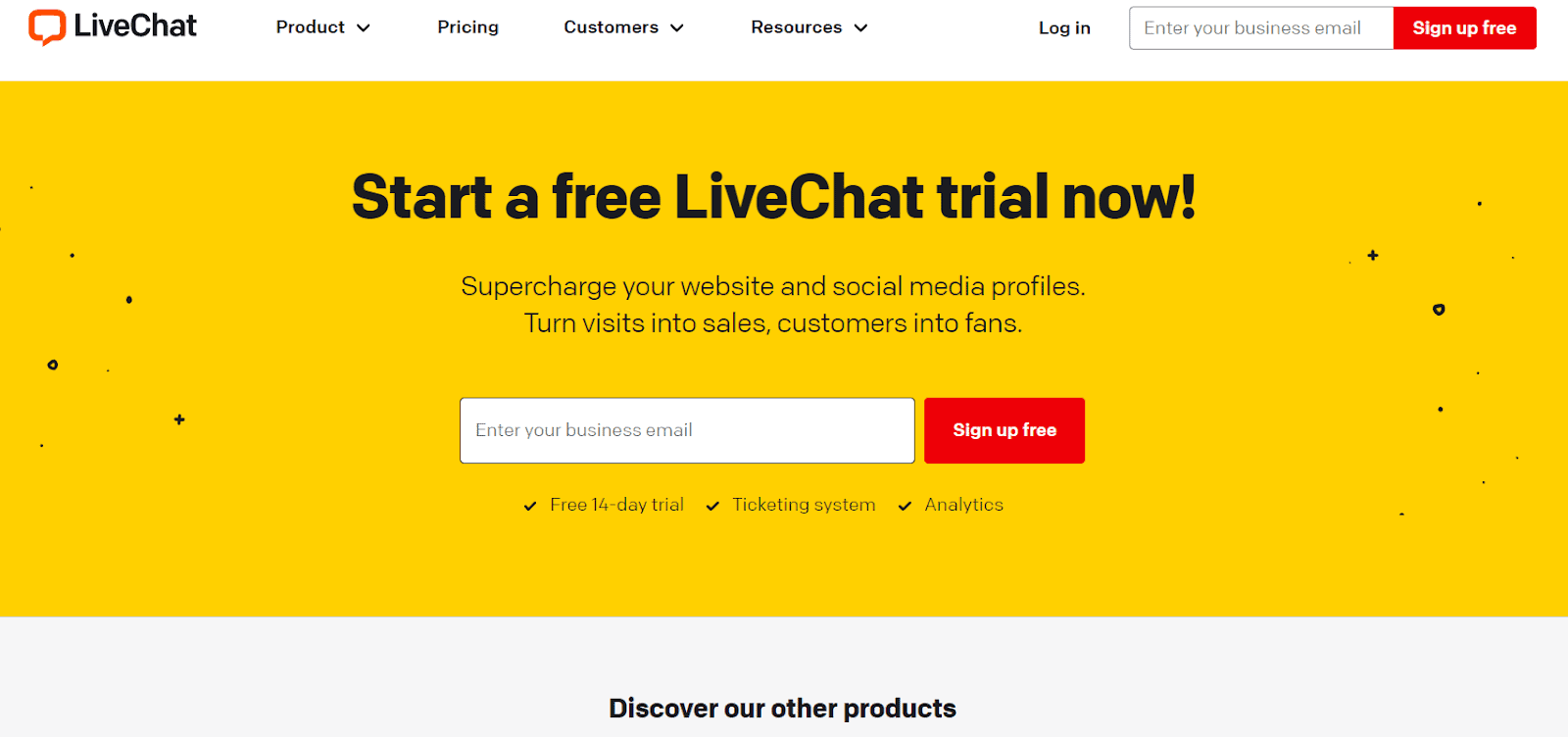 Some of the key features:
Easy integration with your existing support software, CRM, email marketing, and other tools.
Loads faster and provides the great user experience
Available as a mobile app additionally

Taking regular backups is a best practice to ensure the security of your site's data. This WordPress backup plugin is one of the best solutions to help you with it. With the plugin you can avail database backup, files backup, backup to cloud, schedule backups, and more.
Some of the key features
Backup WordPress database, core files, custom files
Backup and restore WordPress in one-click
Automate backups
Backup to cloud. Supports One drive, Drop box, Google drive, Amazon S3.
Backup to FTP/SFTP
FluentSMTP

FluentSMTP is another unique addition to WPManageNinja's excellent collection of WordPress plugins. It's built to ensure WordPress email deliverability by using external email services.
The plugin includes all the regular features such as API integration with all popular email services(Gmail, Google Workspace, Amazon SES, SendGrid, MailGun, Postmark, Sendinblue, etc.), email logging, resend, notification control, and reporting.
On top of that, this is the only WordPress SMTP plugin that allows using multiple email services at the same time. In case your regular email service isn't working properly, you can also set a fallback email address to avoid email deliverability failure.
Overall, this makes FluentSMTP a perfect tool to send both transactional and marketing emails from WordPress.
The best part? It's completely free and will always be free!
Some of the key FluentSMTP features:
Gmail/Google Workspace SMTP and PHP mailer integration
Amazon SES, SendGrid, MailGun, Postmark, SparkPost, Pepipost, transactional email service integration
Multiple SMTP connections
Ability to set a fallback email service
Email notification control
Multicollab
Multicollab is Google Docs Style Editorial Commenting & Suggestions for WordPress and Gutenberg to write and publish the content faster. It has features like inline comment, team collaboration, reply and resolve, manage permission and much more that makes it one of the best Collaborative Editing Solutions for WordPress.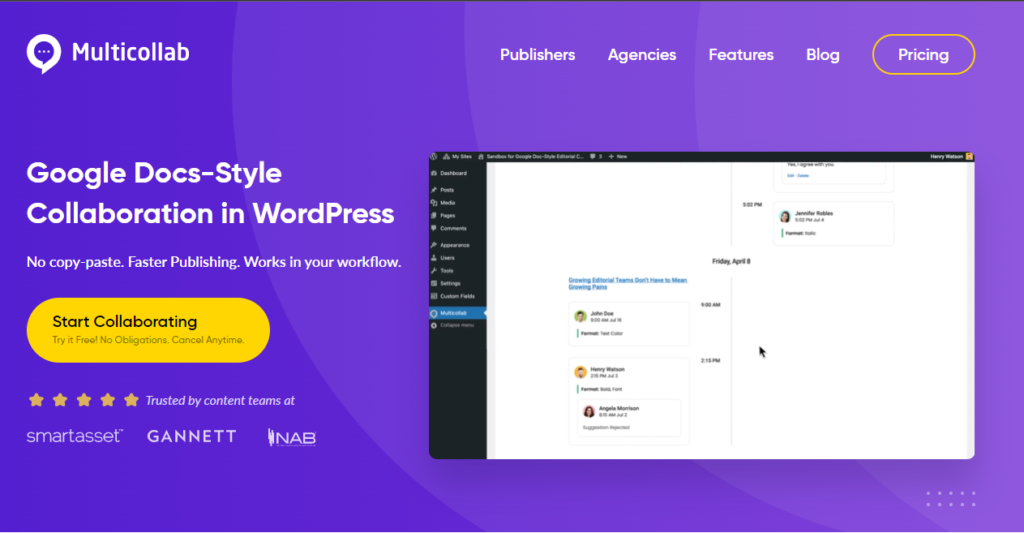 Connecting the dots
In case you are just beginning your online journey with a WordPress site, certainly, consider messing with a couple of plugins to perceive what they are prepared to do.
These effective WordPress plugins are intended to improve the presentation of your site and make a superior encounter for your guests. The better their experience is, the ideal the situation you are in.
Are you presently using any of these plugins? Is there any plugin you think ought to be added to this rundown as a significant one? Join the conversation, drop your remarks beneath we should swirl!