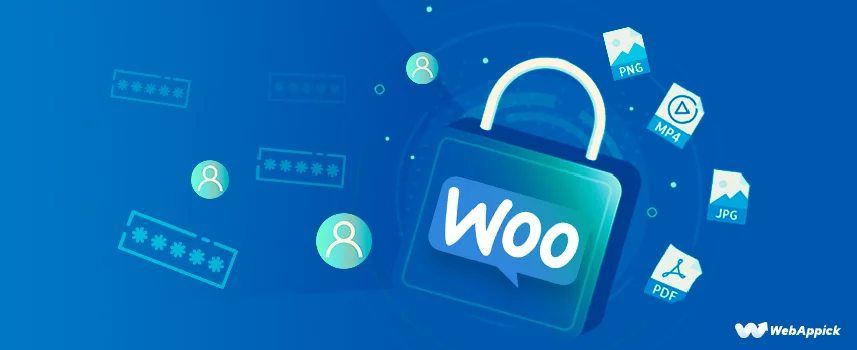 3 Easy Ways to Protect WooCommerce Products
Empowering over 30% of all online stores on the web, WooCommerce is currently the most popular e-commerce plugin so far. This free and leading plugin makes it simple to create a shop with all the necessary functionalities of an online store and start selling products there. 
As a store owner, you always want your products to be visible to as many people as possible. The more visitors see your goods, the more sales you may gain.
However, there are still times when you have to protect your WooCommerce products from the public. They are products serving certain members and VIPs only or wholesale items just for retailers to buy.
Whatever the reasons are, our post today centers on 3 methods to secure your WooCommerce products. You can secure digital product files, create member-only stores, and more efficiently, password-protected product pages.
Before digging into the detailed guides, let us brief you on some reasons behind keeping your WooCommerce products private.
Why Should You Protect Your WooCommerce Products?
Restricting WooComemerce products and stores benefits your business in many ways. Below are the most common scenarios.
1. Sell Customer-specific Products
A private online store gives you a helping hand in shielding your products from standard consumers and making them available to specific customers only.
Imagine your wholesaler store's target customers are retailers who always buy products in bulk amounts. Creating a private site enables certain retailers to view your product catalog and make a purchase. They can't see the products prepared for others. As a result, individual consumers won't be able to view or order your products.
2. Offer a Member-only Store
Suppose, you have a WordPress site with multiple membership levels. Different members from different levels can access different product types. Members of higher levels can view and buy products belonging to their level. Just like that, the lower categorized members can check only the lower leveled products.
That's said, you can encourage your users to upgrade their membership levels which brings more profit to your business in the end. This gives customers the feeling that they're special and these products are created for them only!
3. Protect Digital Products from Being Shared
WooCommerce is equipped with a default option enabling you to set a download limit and download expiry for your digital assets. This feature helps prevent your products from being downloaded unlimitedly and shared widely. You may think that, by this way, your WooCommerce product files are already secured?
Unfortunately, it's NOT!
Your intellectual items are still accessible to the public via their original URLs. If a user gets the link, he/she can easily access the page only by using the URL. Most importantly, the search engines expose those links publicly.
Consequently, they can freely download your files without purchasing or having to pay for anything. Thus, you have to suffer a huge loss in your income.
You should shield these files from direct access and prevent Google from indexing them. At the same time, you will allow those who purchased your products to download the files only.
3 Nifty Ways to Protect Your WooCommerce Products
There are 3 different options for you to secure the WooCommerce products. But, it basically depends on the products you're selling.
If you're promoting downloadable products, you must secure their links and block search indexing. In case, you want to hide the whole product pages, consider creating a member-only store or password-protecting product pages.
In this section, we will talk about 3 easy techniques to protect your WooCommerce store. Let's begin.
1. Secure Downloadable Products with PDA Gold
Prevent Direct Access (PDA) Gold comes as the pioneer in the WordPress media files protection niche. It assists you in protecting all media files on your site, including WooCommerce digital assets, from ebooks, videos, to audios.
It's simple to set up and use the PDA Gold plugin. All you need to do is install the plugin, find the digital product you want to protect, secure them, and insert the links into the product page. We'll break the process into the step-by-step guide as follow:
1. Purchase and download the PDA Gold plugin.
2. Go to Plugins and click Add New after logging into your WordPress admin dashboard.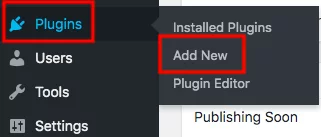 3. Press Upload Plugin and pick the plugin file.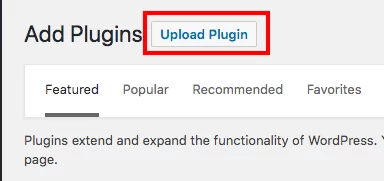 4. Enter the license key and activate the plugin. The plugin license key will be sent to the email you've used to purchase the plugin.
5. Go to Prevent Direct Access, open the plugin Settings page, and enable the Force Downloads option.
Whenever the customers buy your digital product, they will receive a link on the thank you page or in a confirmation email to download their file. Once clicking on it, they're forced to download it instead of opening it in a new window.
6. Open Media Library to find the digital product you wish to protect and sell.
7. Simply click on the 'Configure file protection' option in the library to protect your product file and set the File Access Permission (FAP) to admins.

Accordingly, your protected file can be accessible to admin users only. Others will be redirected to a 404 not found page when attempting to open the file via its original URL.
You can sell your digital products by generating private download links instead of using the original file URL. This way frees you from having to share your file link widely with multiple users. On top of that, these unique download links are private to all users unless you intentionally share them.

You can customize new private download links to make them more meaningful to users. Simply click on the 'Customize new link' button and enter the new file slug there. DON'T set the digital product's Download Limit or Download Expiry there. Instead, set up it right on your product page.
8. Head over Products in your admin menu and create a new product page
9. Copy the generated private download link above and paste it into the "File URL" field on your WooCommerce product page

10. Enter the Download expiry and Download limit of your product. As the image above, customers can download your files 12 times or in 3 days.
The plugin can secure unlimited files and supports almost all file types. For example, you can easily protect PNG, JPEG, ZIP, DOCX, PDF, MP3, and MP4 files by using this plugin.
Besides, it blocks search engines from indexing your files. In other words, these files or digital products won't show up on search engine result pages. Even if the visitors can guess the file name or URL, they can't find or access them.
Let's move to the next part of setting up a member-only WooCommerce store.
2. Create Member-only Stores with WooCommerce Members
Another effective way to protect WooCommerce products is to hold a WooCommerce membership site. This is a great option to create multiple membership levels in your store and allow customers to place an order based on their account level. You can push users to upgrade their membership plan to access and buy limited products.
You can segment your customers and provide suitable products for each type with this method. Since you can target different types of consumers, it helps you get more sales from them.
In terms of WooCommerce membership stores, the WooCommerce Memberships plugin would be an ideal pick in this case. Developed by the WooCommerce team, this WooCommerce extension gives you a native solution to restrict your site's content.
The plugin enables you to drip your content following a schedule. This feature best suits online course websites to line up lessons for students.
You can build a membership plan and assign products for it.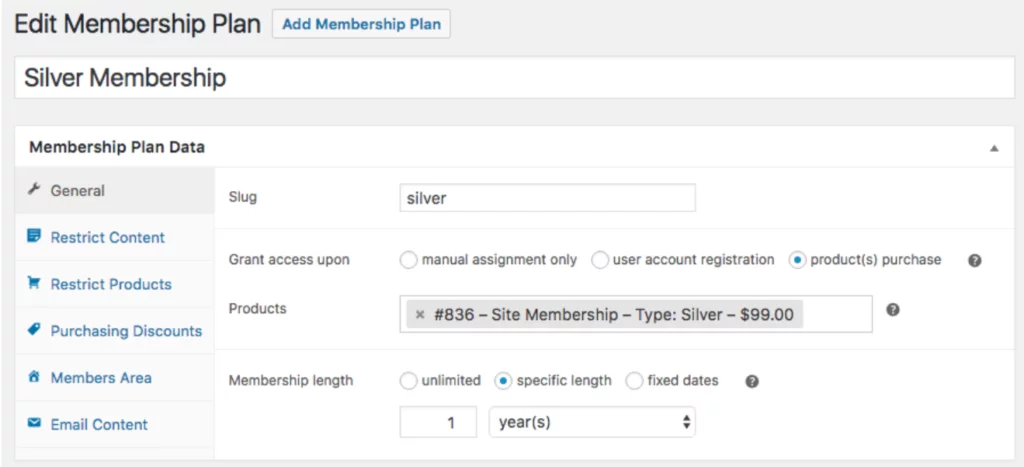 To create memberships for your customers, check out the guide below:
1. Install and activate the WooCommerce Memberships plugin.
2. Go to WooCommerce → Settings and click Memberships and configure your membership settings.
3. Create membership plans by going to WooCommerce → Memberships → Membership Plans.

4. Enter your membership information such as title, slug. Then, pick products for that membership plan and choose membership length. There are 3 options for you to choose from, including 'unlimited,' 'specific length,' and 'fixed dates.'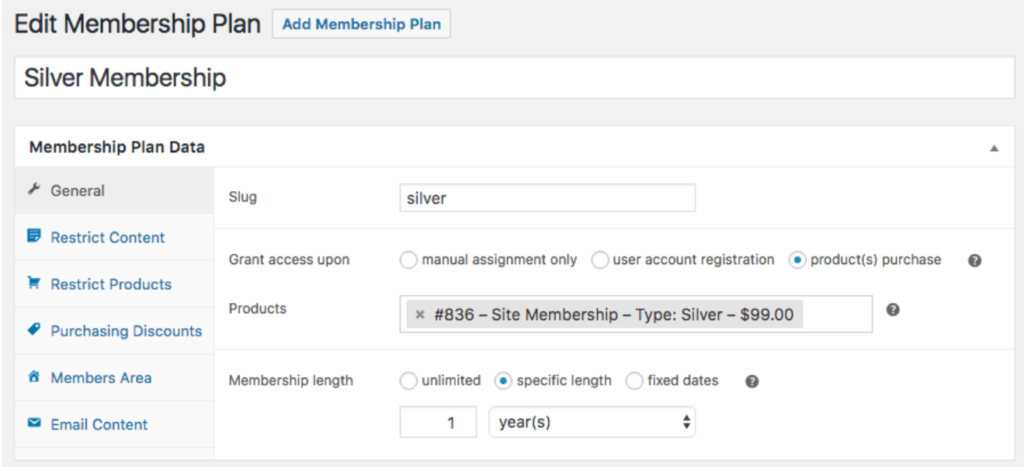 5. Open the Restricted Content tab to configure your content restriction settings and dripping rules.
6. Enable plan discounts for individual products or the whole product categories in the Purchasing Discounts tab.

7. Manage user membership by going to WooCommerce → Memberships → Members.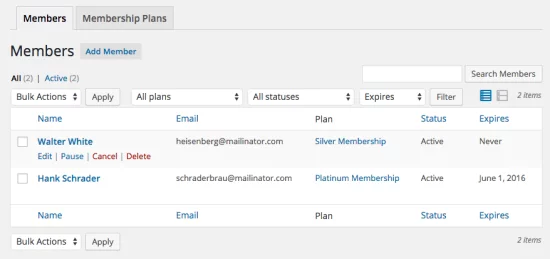 8. Add new members or edit existing ones and assign membership plans to them.
That's how you can create a full-fledged membership-based store for your customers.
That's how you can create a full-fledged membership-based store for your customers.
3. Password Protect Product Pages Using PPWP Pro
Obviously, as we can see, the process of creating a WooCommerce membership site is complicated and time-consuming. You have to go through multiple steps with a lot of setup and configuration.
To free you from these complex membership settings, content restriction rules, role creation, and tons of other things, we recommend password-protecting WooCommerce products.
The rule is simple. You hide your premium product pages from the public eyes under password forms. Only loyal customers, for instance, with the correct passwords can unlock and purchase them.

Password Protect WordPress (PPWP) Pro can help you handle this task without any hassle. As its name indicates, the main duty of the plugin is to secure pages, posts, and custom post types, including WooCommerce products with passwords.
This simple yet effective plugin doesn't require any complicated restriction rule setup. You can start locking your products and selling them with just a few clicks.
1. Install and activate the PPWP Pro plugin.
2. Head to Settings under the Password Protect WordPress section in your WordPress admin menu.
3. Select Products in the Post Type Protection section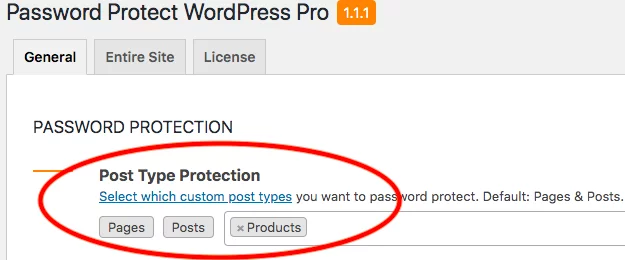 4. Open the Products section and find the product pages that you plan to secure.
5. Click Password Protect in the Password Protection column. You will see a clock icon saying 'Password protect this product?' Click on it.

6. The plugin, by default, creates a random password for your WooCommerce product page. You can either use the plugin-generated passwords or use a custom one.

PPWP Pro sheds light on password expiration making your password auto-expire after a certain time period or a number of usages. After that, users won't be able to use that old password to unlock their private products again.
The action column lends you a helping hand in copying, editing, deactivating, or deleting your passwords with ease.

Out of the box, you can easily protect whole product categories and assign levels to them with the Password Access Levels extension. Higher-level customers can enter their password to view content and product categories of their level. Similarly, the lower ones also browse the products based on their categories.

Intend to protect the entire shop page? Don't just secure your products one by one. This process may take you days or even weeks.
You can make use of the WooCommerce Integration extension. Upon activation, the plugin adds a password protection option to your shop page, thus you can lock it.

The entire shop page and all its product pages become private now. Once a user enters the password and views one of your products, they can access the rest of the shop.

Ready to Protect WooCommerce Products?
There is an endless list of reasons to secure your WooCommerce products. To reduce the risk, consider hiding your premium goods and opening the door for specific customers or VIPs only. It also helps you prevent digital assets from being indexed and appearing on search results.
We've walked you through 3 different methods to make your WooCommerce items private. You can secure downloadable products with PDA Gold to block unauthorized direct access and Google indexing.
WooCommerce Memberships and PPWP Pro plugins guard off the products by creating memberships levels or using a password-protected shop page. The former brings a powerful solution to create various membership levels.
However, it comes with a complex setup process and fails to protect a whole product category or shop page at one.
PWPP Pro, on the other hand, assists you in securing your products with just a few clicks. It also provides you with many extensions to create access levels or protect product categories and the entire shop page.
What's your optimal solution to shelter your WooCommerce products? Share with us in the comment section below!