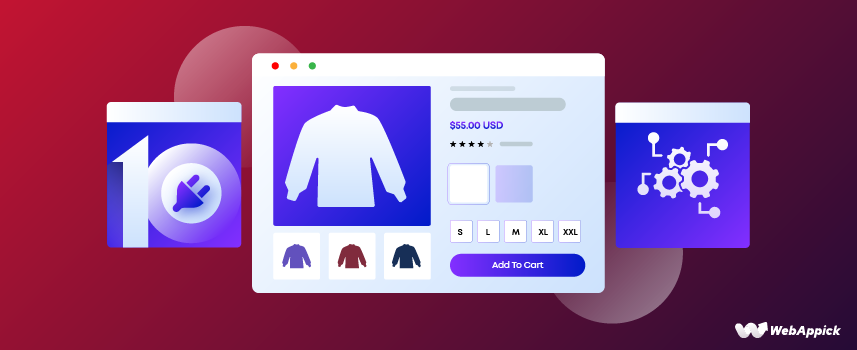 11 Plugins to Improve Your Product Page's Functionality
The product pages are the pages on the websites that help customers to decide what to buy. Product pages include various specifications and features that allow the customers to have a peaceful experience while shopping.
The more convenient experience customers will have, the more they want to shop from your website. Therefore, you should add as many features as you can to ease their struggle and make their shopping experience amazing.

There are many WocCommerce Plugins available in the market that will improve your product page functionality and enhance the feasibility for your customers. Some plugins will help you explain why a customer should buy the product, while others may highlight the product through different strategies such as images.
11 Plugins to Improve Your Product Page's Functionality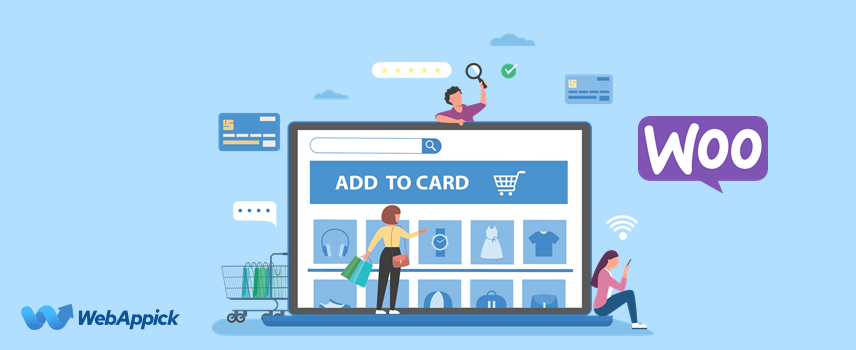 To make everything easy for you we are presenting 10 plugins that will improve your product page's functionality and make your website one of the favorite websites among consumers.
YITH WooCommerce Zoom Magnifier
WooCommerce Abandoned Cart Recovery
YITH WooCommerce Wishlist
WooCommerce Products FAQs
WooCommerce Customizers
WooCommerce Smart Sale Badge
YITH Woocommerce Compare
Live Chat Software for WooCommerce
YITH Booking and appointment for WooCommerce
Let's talk about these plugins one-by-one.
1. YITH WooCommerce Zoom Magnifier

Did you notice some of the websites have an option to magnify the products and see each detail about those products through the image?
It is a great feature for clothing stores or if you are selling shoe items where the customers want to see each and every detail of the product. The close-up view of high-resolution images helps the customers to make decisions about buying the products.
Since in online shopping, consumers are unable to use their 6th senses to make a decision, such as they can not touch, smell or feel the product. Therefore, they have to look at the images first, and if the images are convincing enough, then they will bother to read the description of the product.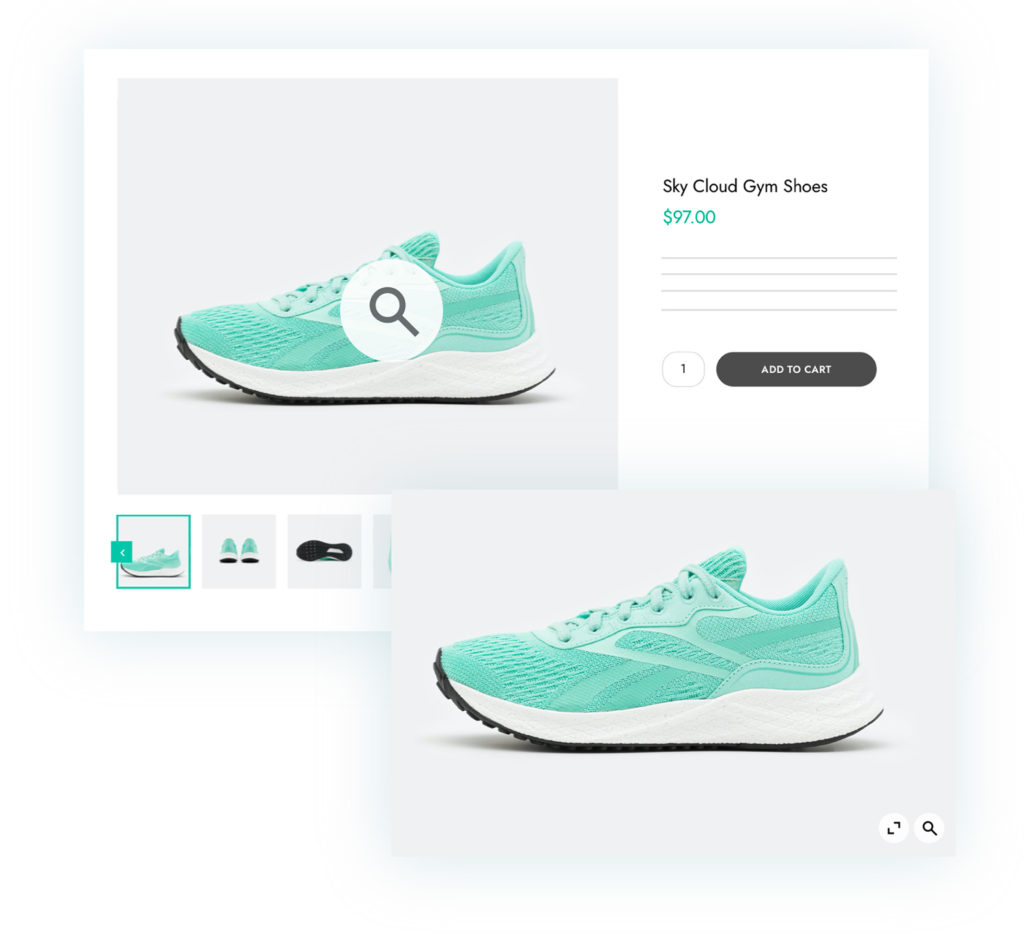 The YITH WooCommerce Plugin is free, and you can download it to use with your online store without any cost. You will surely gain more customers with the plugin and make their shopping experience from your store worthwhile.
2. WooCommerce Abandoned Cart Recovery
Abandoned carts are the biggest issue of any digital store, and however, they provide even more significant opportunities.
Since abandoned carts lie in the very final stages of the conversion funnel, the chances of customer conviction are high in these cases. If an online store gets its abandoned cart recovery rates higher it is expected to increase its sales by 25-35%, which is the average cart abandonment rate in online businesses.
Addify's abandoned cart recovery plugin for WooCommerce is a complete package from a very detailed dashboard to keep track of statistics to adding multiple customized email templates, it has everything.
Its detailed dashboard gives you the status of abandoned carts, recovered carts, and pending orders. It's a highly customizable plugin you can add multiple email templates for different use cases, and you can also set up rules for variable discount rates. You can also schedule the emails to be sent automatically with a discounted cart link.
The Abandoned cart recovery plugin is here to help you recover your unfinished orders from your e-commerce store. You will find many customers who will add the products to their cart, but they never checkout sometimes intentionally sometimes unknowingly; hence, after some time that cart will be marked as abandoned.
The plugin will send the messages or emails to the customers and remind them to complete their orders. The plugin will also give you status about the cart that either it is abandoned or it has been recovered. The plug-in can also make a log for you where you can find the abandoned cart and the user details who has abandoned it.
Moreover, it will also exclude the user name who does not want to track or recover their cart. The owner is also notified when a cart has been recovered by the customer.
This plugin also gives you the option to either pre-capture the customer's email using a modal pop-up or collect the email address on the checkout page. Also it's totally up to you to decide the time span after which the cart will be considered as abandoned and further time period after which cart data will be deleted.
Overall abandoned cart recovery for WooCommerce provides great value as its functionality is unmatched for the similar plugins in this category. The WooCommerce Abandoned Cart Recovery Plugin costs $49 with free installation, 1 year free support, and 30 days money back guarantee. Just download it today and make your task easier.
3. YITH WooCommerce Wishlist

Have you noticed that in many online stores, apart from adding on cart option, there is an option to add a product on a wishlist?
The wishlist plugin is one of the most used and famous plugins that allows the user to save their favorite product and find it later without any difficulty.
Wishlist also allows the customers to share it with friends and family and get their opinion on the products you have chosen. Wishlist can also be shared on social media sites as it will advertise your e-commerce shop without paying any penny.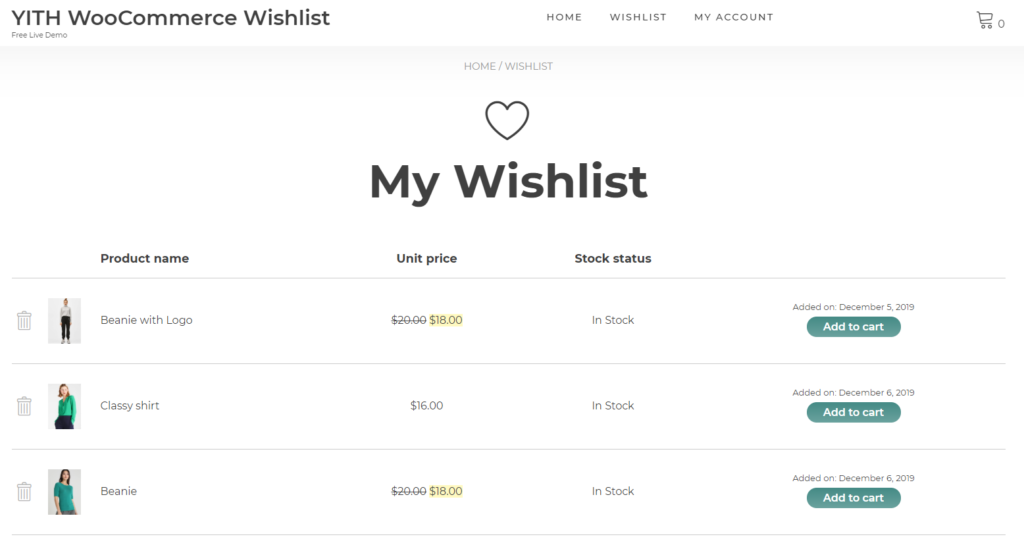 All in all, your loyal customers can be a source of advertising your products to their friend circle and family. The plugin is free of cost and needs only a few clicks to add to your store.
4. WooCommerce Products FAQs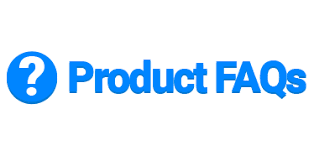 Another important feature that many buyers look for while searching a product is the frequently asked questions.
Visitors or buyers can see these frequently asked questions and their answers to end any query that might change their decisions. You can add unlimited numbers of questions and their answers to guide the visitors.
The plug-in will also make it easier for you as you do not have to guide each and every user separately, instead you can just direct them to the FAQ section to get the answer of their questions.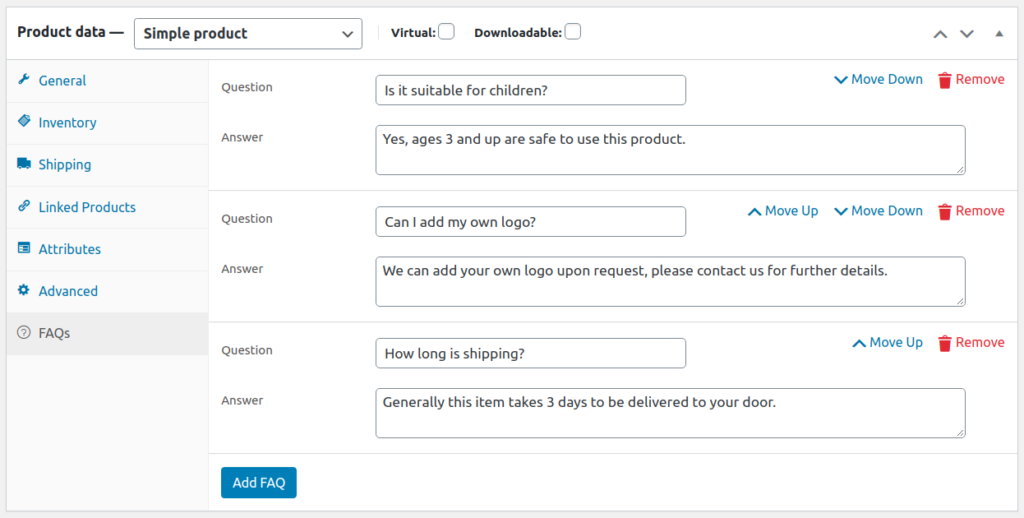 The plugin is ideal for:
Increasing the user experience
Provide instant access to the information
Reduces the query of customers
Boost product sales
The cost of this FAQ plugin is $29 that will be billed annually from you.
5. WooCommerce Customizers

The plugin will help you expand the number of adjustable settings in Woocommerce and disable unwanted checkout fields and free checkouts. Although the customization code is already present on Woocommerce, you have to use custom code to make them work and the plugin will help you in it.
The plugin will help you in deciding the number of products displayed on each page and it can also modify the login text. Basically the plugin will allow you to make advanced changes without hiring a developer.
The Customization plugin is free of cost, all you have to do is download the plugin and start using it with your online store.
6. WooCommerce Multilingual
The language barrier is a hurdle for customers, and therefore it is necessary to facilitate your customers in the language they are comfortable with. Multilingual plugins will allow customers to change the language according to their ease, so they will understand the product and website more thoroughly.

Along with the language in each tab the multi currency feature is also available in WPML; therefore, if you have any international customer this plugin will enhance their user experience and increase their probability of buying your product.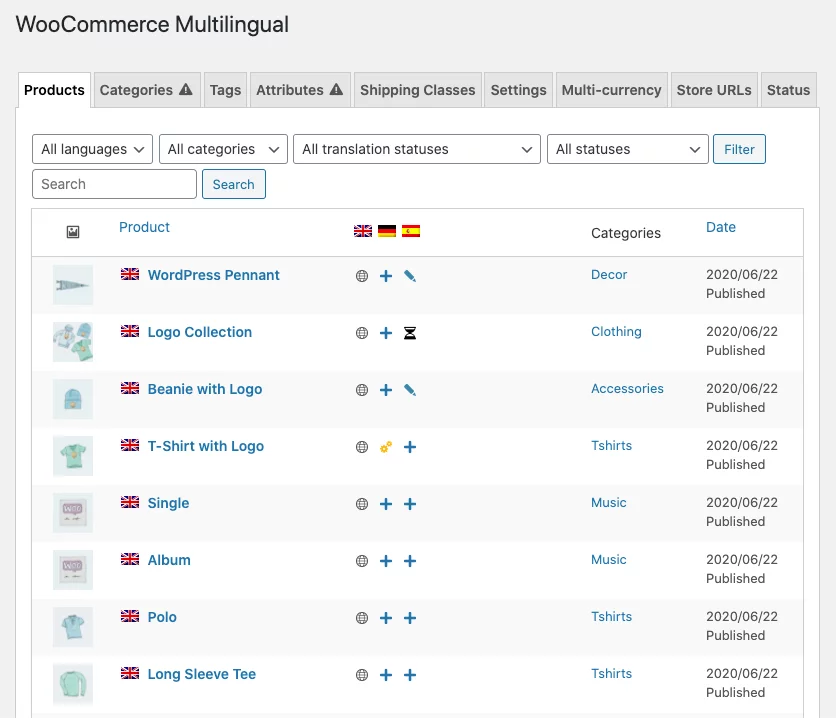 This plugin is free of cost, and you can make your customer's life easier without spending any of your money.
7. WooCommerce Smart Sale Badge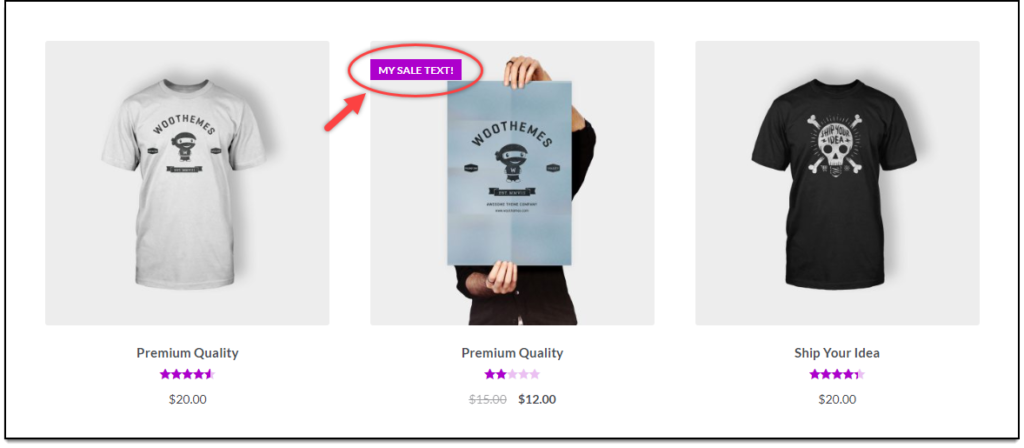 Customers are always attracted toward promotional sales, and it can be a good opportunity for the store to move out its dead stock.
It has been proven psychologically that a discount offer seems more attractive to the customers rather than a regular price. Suppose, a store is selling an item for $70 and the other selling for $100 but with a 30% discount!
Even though the prices are the same, there's still a great chance the customer will buy from the later because it's offering incentive according to the customer's point of view.
That's where this plugin will become handy. It will help you capture more customers by offering lucrative discount offers and displaying visually appealing discount banners.
WooCommerce Smart Sale Badge displays the customers the total amount they are saving on the product image. So, the customers will be tempted to purchase a product as their FOMO process triggers.
The plugins are compatible with all product types. A badge will be displayed with the product such as "SaveX$" or with grouped products, it says "Save up to X$".
The Plugin is free of cost, all you have to do is download from WordPress and you are good to go.
8. YITH WooCommerce Compare

A great feature that will allow your customers or visitors to compare between similar kinds of products and make decisions accordingly. The plugin will allow customers to compare various functionalities and features of the product and allow them to choose the best solution for their needs.
This will clear the doubts of the customers and increase their probability of buying from your website. Allowing the comparison of various dresses, appliances, jewelry will give a better experience to the visitors.
The plugin will cost $69.99 per year and gives you a 1-year of update and support and a 30 days money back guarantee. So if you don't like it, you can return your money within 30 days.
9. Live Chat Software for WooCommerce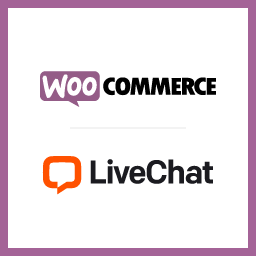 Don't we feel more secure and comfortable with the websites having live chat option, as someone will always be there to solve the query or to forward a request?

That's what the WooCommerce Live Chat software does. This plugin will help you to increase the visitors and boost your sales by instantly solving the queries of the customers. With the help of this plugin your customers' satisfaction level will be skyrocketed and it will surely increase their trust towards your brand and store.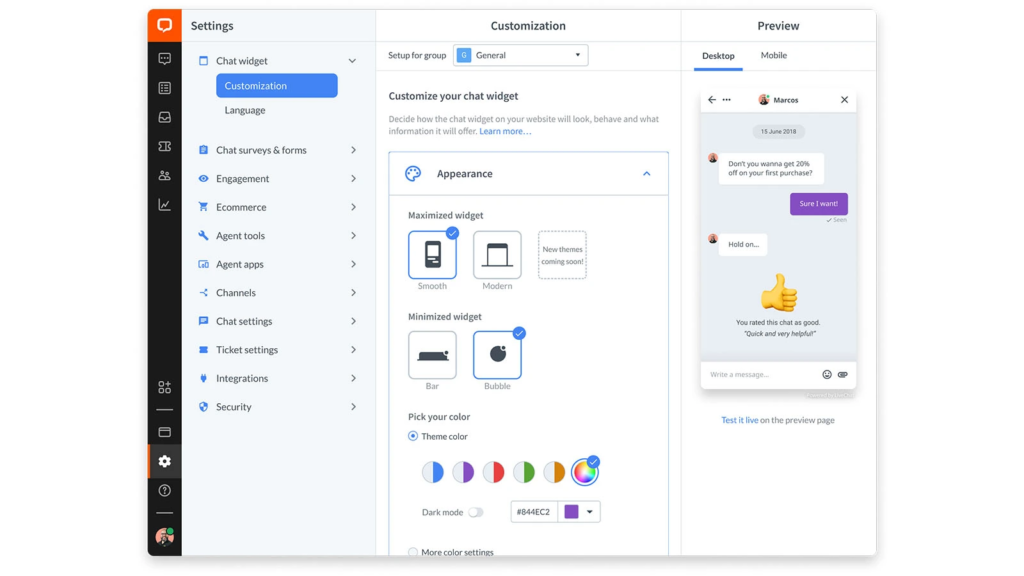 Live chat software for WooCommerce is a free of cost plugin. The plugin also comes with free updates and free customer service for the users.
10. YITH Booking and Appointment for WooCommerce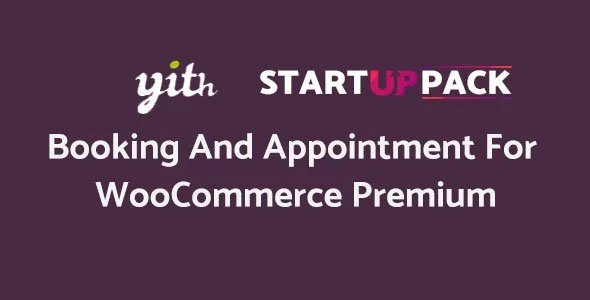 Having a good appointment management system can be very crucial for a business as manual booking of appointments has more chances of error.
There are many websites that allow you a prior booking facility. And if you are running any kind of business like this then you can easily download the plugin and get started with the appointments.
This YITH booking and appointment plugin is ideal for businesses that require prior appointments such as spa appointments, dentist appointments, hotel booking etc specially for all the professional workers especially when they are running their own personal website.
Once the plugin is activated, the plugin will transform into an appointment calendar, where you can decide the days you are available on and the customers will choose according to those days for their appointment.
Also if you have various people working in your organization then you can break up the calendar and allow the customers to appoint various people simultaneously.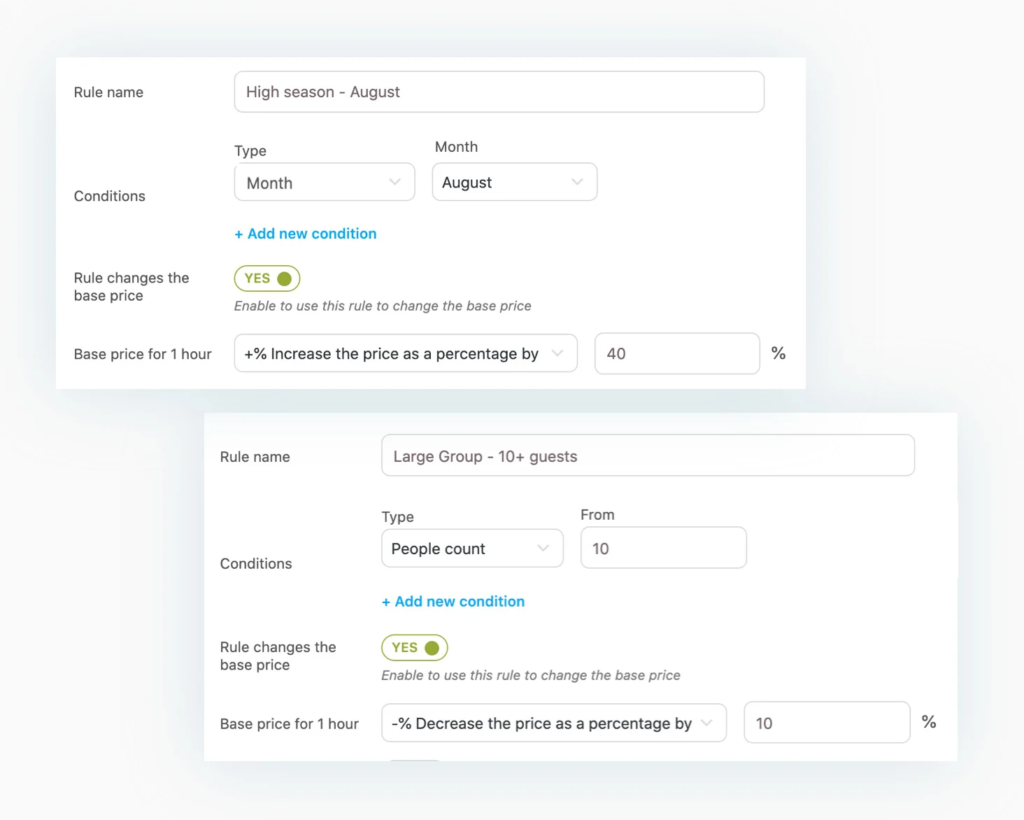 The Plugin will cost $249.99 per year, with a 30-days money back guarantee, and 1-year of support. Therefore, if you feel any issue in the plugin you can always get your money back. Moreover, with the plugin you can make your product page functionality worthy.

So, that's the end of our list of 10 product page functionality improvement plugins. Hopefully, you will find a decent plugin which will be compatible with your WooCommerce theme and displays your products in an attractive way.
11. Popup Box plugin (WooCommerce Popup Type)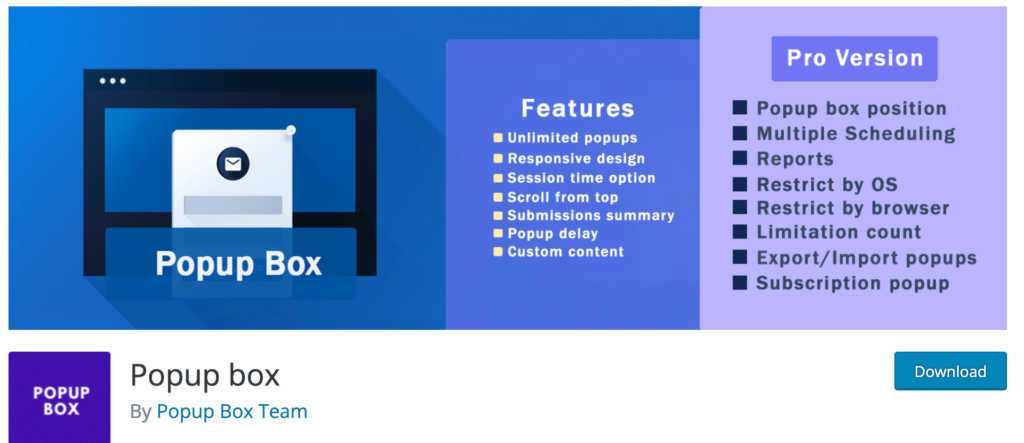 Do you want to display your WooCommerce product in a popup and catch customers' attention? The best option available is the WordPress Popup plugin. The Popup Box plugin has the WooCommerce Popup type. This is the most effective way to boost sales and earn money. You will be able to display your products in an engaging way. Popups are known to be the best method of increasing traffic to the website. So the Popup Box plugin is a great chance for you to follow the trends and sell your e-commerce products.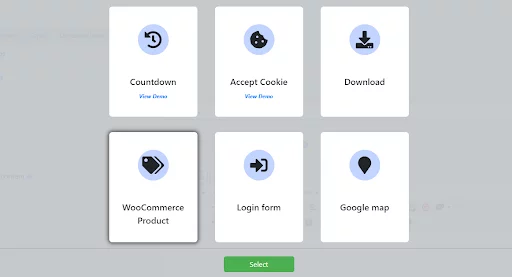 The plugin has a Free version as well, but for more advanced options you may need to make use of the Pro Version of the plugin. It offers two Pro packages – Business ($29) and Developer ($89).
Make your products visible to everyone with the best possible option.
Make Your Product Page Functionality Worthy
We know having the right plugin can be crucial for your page's functionality. But, installing too many plugins can also affect your page's performance.
It has been reported by multiple website administrators on various forums that having multiple plugins causes complexity and also slows down product pages. So keep 3 plugins at max for your product page to avoid any performance issues.
Always remember customer satisfaction is the number one priority, choosing the right plugins for your product page and giving your visitors a great experience each time they visit your website should be the ultimate goal for any ecommerce website administrator.