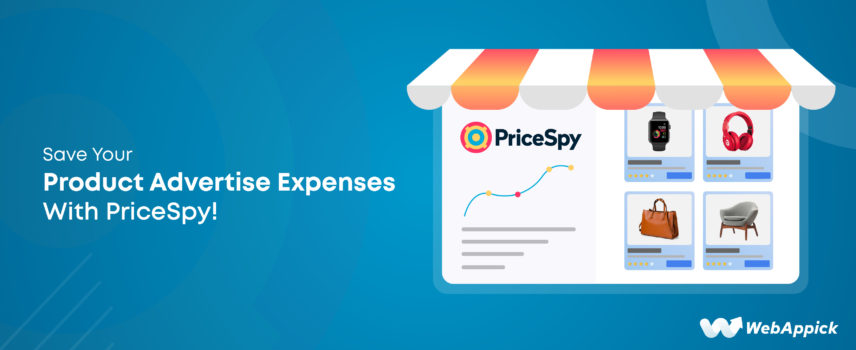 Save Your Product Advertise Expenses With PriceSpy!
Regardless of you being a buyer or an owner of an eCommerce shop, you must've heard about comparison shopping engines or price comparison sites. Comparison shopping has become a habit for customers now. So, the chances that you've used Google Shopping, Shopzilla or PriceSpy at some point.
What is PriceSpy?
PriceSpy is one of the leading comparison shopping engines out there. PriceSpy makes your shopping experience simpler and easier by letting you find the best deal and reduces the possibility of getting ripped off by shopping in the wrong place.
PriceSpy collects product information from e-commerce shops and compares the prices of a single product from various retailers on their website like this: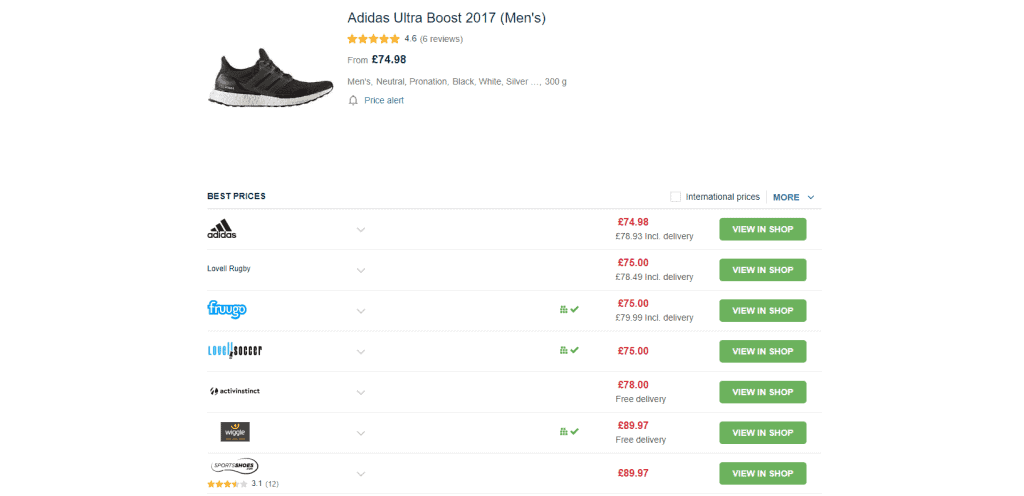 Now here you have a complete overview of how much different retailers cost with/without shipping and see who is selling the product with free shipping. It becomes much easy to pick the right place to shop even at a glance!
Why Should You Use PriceSpy?
PriceSpy has a huge audience and shoppers in Europe. Just the domain pricespy.co.uk gets over 3M visits monthly where 67% of the visitors are residents of UK, obviously. And they also have different audience base for Ireland, Australia, New Zealand, etc.
98% of this traffic is coming from organic searches such as Google, Bing, etc. And you will never want to miss these customers, right? So why won't you use PriceSpy?
Why Customers Use PriceSpy?
Simply, to get the best deal. PriceSpy is a huge library of any product that you want. Hundreds of retailers are just a click away from you to offer their products and all you need to do is take a look at their offers and choose which one best suit your needs.
There are some cool features of PriceSpy, users like. These features come handy when you are a customer, looking for the desired product at the least possible price.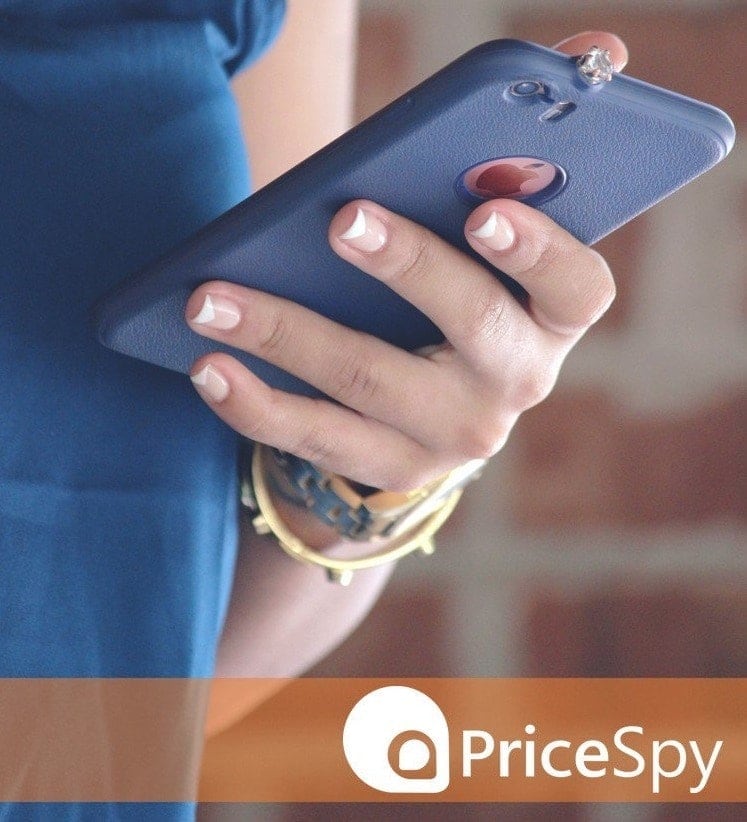 Features of PriceSpy:
Product Pricing Benchmark:
Product pricing benchmark is a smart feature of PriceSpy. This feature allows you to compare your desired product with other similar products and shows the pricing trend of the products you've searched earlier.
Price Alerts:
The price alert is my personal favorite feature. Unless you're in a dire need of something you can always wait a little while to drop the price of the product that you want.
Also, flash sales are pretty common in online shopping. All you need to do is just put your email there and wait for the price to fall.
Product Features:
Product features is a great overview of a product. Not only you will get a comparison of the products, but you will also get the details of a product.
For instance, if you are looking for a smartphone, product features will show the Display size, resolution, available colors, battery capacity, and other necessary information.
How Effective PriceSpy for Shop Owners?
PriceSpy has a huge audience base, especially in Europe. So you should list your products on PriceSpy to get the desired exposure and to increase your conversion rate.
It has many advantages for shop owners. Just like a customer, an owner can have a quick glance at how much his competitor is offering compared to him and improve his deals.
You can stay updated with the price of the products of your store and make adjustments accordingly. Also having a flash sale can drive a huge lot of buyers due to the price alert feature of PriceSpy. And your site traffic can increase dramatically which later can make a great impact on your brand value.
Advertising your products on PriceSpy will definitely make a significant improvement in your business. Always keep an updated feed of products and pricing, and PriceSpy will retrieve it automatically several times a day.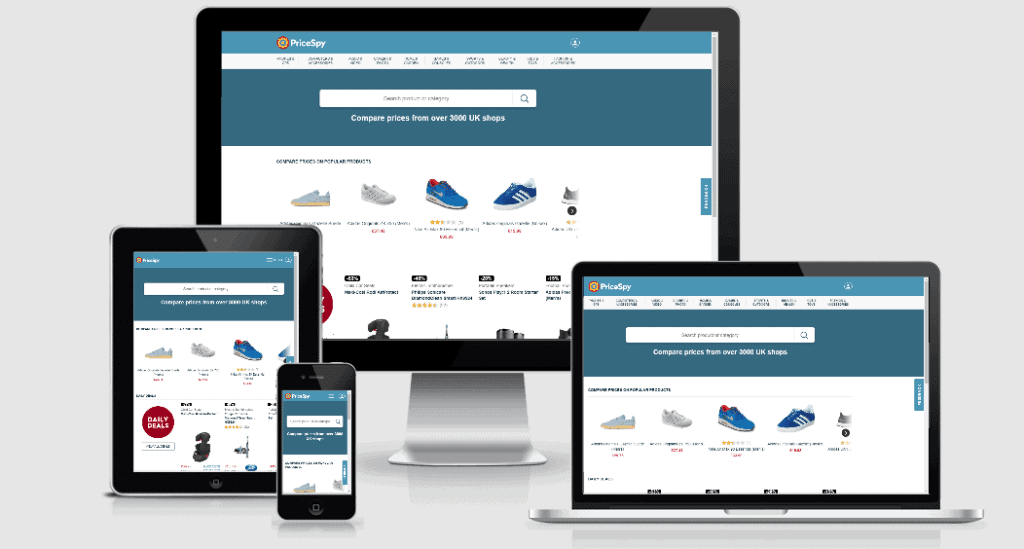 How to Upload Products on PriceSpy?
In order to upload your files on PriceSpy and get listed, at first you will need to create an account by going through their signup process. The link to the signup page is here.
Once you are done with the signup, the next thing is to set up your store with a product feed. PriceSpy supports Google Shopping's XML file. Still, if you don't have a Google Shopping Feed file you can always make a PriceSpy feed by completing all their required fields.
PriceSpy needs:
Product ID;
Category;
Brand;
Product Name;
Product URL;
Price;
Condition; as their required field.
The product ID is the unique identity of your product that can never be changed or reused for any other product; Brand is the manufacturer of the product, it's also a required attribute. Products that are missing a brand, or have an incorrectly defined brand are not indexed.
The product name is simply the name of your product; Category is the type of product and you can choose only one, most relevant category with the product. You can see the listing of a category here.
URL is the link to the product on your shop, if a product doesn't have a separate URL, the category URL can be used; The price of the product is exclusive of shipping, it can be with or without VAT. But if it's without VAT, it should be stated in the header.
The Availability field indicates if the product is can/can not be sent to the customer. Though stock status is not required, availability must be included in the feed; and the condition of the product can be omitted if all products of the shop are sold in new condition.
PriceSpy has some fields that are not required but strongly recommended. These fields are:
MPN/SKU;
Image Links;
Shipping;
Product Description;
Multi-pack;
Stock Status (In Stock/Out of Stock/Pre-Order/Incoming);
Color;
Gender;
It's understandable that configuring product feed for PriceSpy can be trouble considering the requirements that you have to fulfill and you may have to upload feeds multiple times a day for stock availability.
Here the feed generating plugin comes in handy. All you need to do is just install a plugin and it will make a product feed according to your merchant's requirements.
How CTX Feed Helps You With PriceSpy?
If you are using WooCommerce for your online shop, you have the best plugin to generate your feed. WooCommerce Product Feed is a product generating plugin that supports 100+ merchant sites with a lot of customization ability.
You can make a huge product feed in a blink of an eye It comes with a lot of flexibilities and features. Apart from PriceSpy, you can generate the feed for Google Shopping, Facebook Dynamic Ads, and many more merchant sites. CTX Feed makes the feed making the process really simple with the Merchant Template and Custom Template features. The feed can be exported as CSV/XML/TXT file. Explore the features of the plugin and start making feed effectively to get an instant boost to your WooCommerce site!
Thank me later!