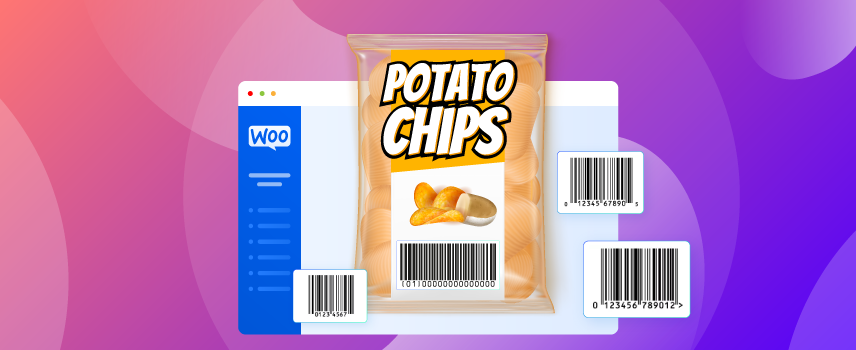 WooCommerce GTIN: A Complete Guide
GTIN or Global Trade Item Number is one of the essential features in modern-day products. You, as a WooCommerce store owner, should know exactly what GTIN is, what are its types, why is it so important, and how to use different kinds of GTINs like UPC, EAN, and ISBN for different WooCommerce products you sell.
In this complete guide, we're going to tell you everything that you need to know to leverage GTINs for reaching the global marketplaces and beef up your profit margin.
What is GTIN?
GTIN stands for Global Trade Item Number. GTIN (also known as a global trade identification number) is an internationally acceptable and recognized system for identifying products.
GTINs bring together several systems to make sure they all adhere to the common structure. There are different kinds of GTIN depending on the origin and type of product.
GTIN system is developed by GS1, a non-profit organization.
GTIN helps both in-store barcode readers and online product databases to identify and churn out product information as per the origin and type.
GTINs can consist of 8,10,12,13, and 14 digits. It represents the barcode of products numerically.
However, if your question is like "What is GTIN in WordPress?", you should know that as WooCommerce is based on WordPress CMS, GTIN in WordPress indicates the use of different types of GTINs for WooCommerce products.
GTIN Variations: Common Types of GTIN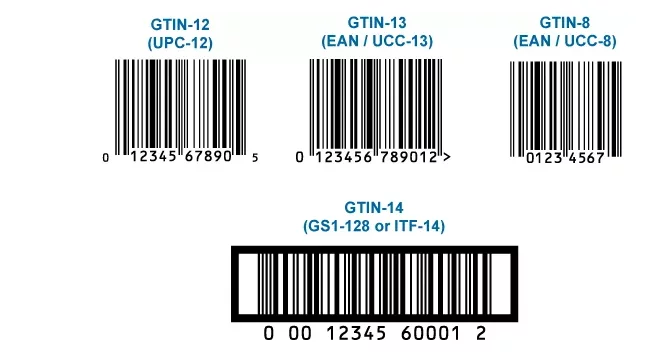 There are many variations of GTIN. The most common types of GTIN are:
UPC
EAN/UCC
JAN
ISBN
ITF-14
Let us define these GTINs by sequence:
EAN (European Article Number)/UCC: This type of global trade identification number is widely used in Europe and outside of North America. Consisting of a 13-digit number, this GTIN variation falls under the category of GTIN-13.
UPC: UPC (Universal Product Code) or GTIN-12 was used primarily in North America. It consisted of a 12-digit number. This 12-digit was usually obtained by converting the 8-digit number UPEC codes.
The term 'UPC' has been deprecated now. The new term is UCC-12.
However, as of January 2005, retailers in the U.S. are supposed to be able to support the EAN/UCC-13 code (the rest of the world has done this for years), which uses similar symbology, and one additional digit.
JAN: JAN (Japanese Article Number) GTIN is used in Japan. Though it can be either of 8 or 13 digit numbers, it's categorized as GTIN-13.
ISBN: ISBN (International Standard Book Number) GTIN is used for selling books worldwide. There are two types of ISBN GTIN: ISBN-10 and ISBN-13.
ISBN-10 consists of a 10-digit number. However, this type of ISBN number was deprecated in 2007. That's why not all books can be represented by this. From then on, ISBN-13 (consists of a 13-digit number) is the leading GTIN variation for books globally.
So, if a book is assigned with ISBN-10, it is important to convert that into ISBN-13. If any book receives both ISBN-10 and ISBN-13, it is a must to use the ISBN-13.
ITF-14: This variation of GTIN is meant for multipacks and wholesale. If a product is sold in multipacks (for example, shipping boxes) this GTIN variation is used. It is called ITF-14 because it consists of a 14-digit number.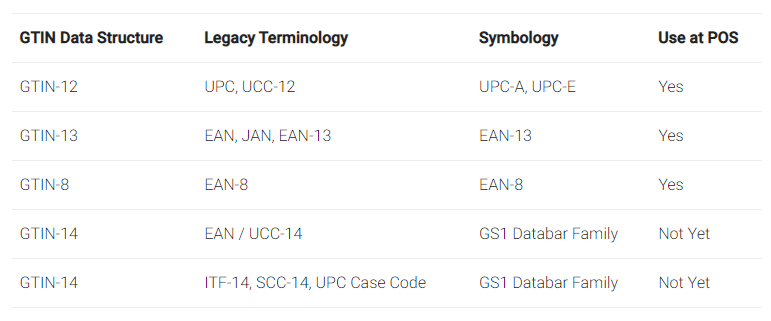 Another kind of identification number is MPN that stands to mean Manufacturer Part Number. MPN code is required for those products that do not come with assigned global trade identification numbers or GTINs.
Importance of GTIN for eCommerce Businesses
There is a myriad of reasons why GTIN is so crucial for any eCommerce business. Many comparison shopping engines such as Google Shopping and Amazon require GTINs. These platforms contain large databases that include almost any types of GTINs that you can think of.
When you upload the products of your WooCommerce shops to any of these platforms, you must include the GTINs of the products in the product data feed that you submit to them.
If you don't include any GTIN or use the wrong one, you may not be able to get your products live on these platforms.
Why?
Because these platforms are likely to reject your products on the ground of not having a unique GTIN for them.
How Does GTIN Help Shopping Platforms?
You might be wondering why do these platforms like Google shopping require GTINs.
Well, these shopping platforms like Amazon Marketplace and Google Shopping reap the benefits of GTINs in different ways such as:
Match the available products with the user's search.

Compare related products.

Offer a richer user experience to the shoppers by using the product data in the ad visuals.
No, it's not only the shopping platforms that reap the benefits of GTINs.
How Does GTIN Help Customers?
Shoppers and consumers also benefit from when the sellers, search engines, and shopping engines use GTINs. Here's how:
From the product comparison, customers can find the right product, the right price, and the right seller.

When the customers search for a product, they get to see more relevant search results.

Customers see more relevant ads on the non-shopping sites (such as Facebook) they visit. It is because these platforms use customer behavior and boring habits to determine the best types of product ads to display to individual customers.
How Does GTIN Help the WooCommerce Store Owners?
Though finding the right GTIN numbers can be tricky, it is worth the time and effort as GTINs offer some extraordinary benefits for the WooCommerce store owners. Let us mention a few here:
You can submit your product feed to more platforms (including Google Shopping)

You will see a rise in conversion as your products are going to appear in relevant ads and search results more than before.

You will be able to compete more effectively and fruitfully with the competitors as your products will be in the comparison mix.

How to Add GTIN to a WooCommerce Product (Step-by-step)
"How do I add a GTIN to WooCommerce?" you're here to get the answer, right? In this part of the article, we are going to walk you through the 4 steps that you should follow to add GTIN numbers of any type including EAN, UPC, ISBN to your WooCommerce products.
As you cannot add GTIN numbers to a WooCommerce product using the default WooCommerce plugin, you have to take help from a third-party product addons or WordPress plugin to add GTIN to WooCommerce products.
In this step-by-step tutorial, we're going to use Product GTIN (EAN, UPC, ISBN) for WooCommerce plugin as it's one of the simplest plugins for a WordPress site to add GTIN to WooCommerce products available out there.
Step-1: Install and Activate Product GTIN (EAN, UPC, ISBN) for WooCommerce to your WooCommerce website.
From your WordPress Dashboard, go to Plugins > Add New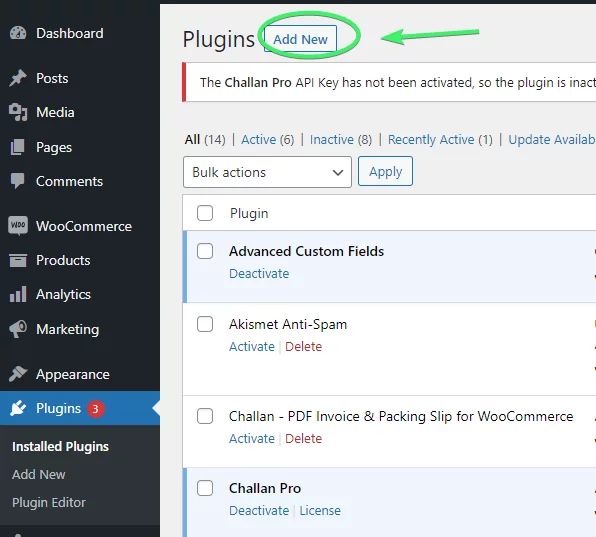 Step-2: Configure the Plugin to Display the GTIN (UPC, EAN, ISBN, UCC, JAN) Codes on Preferred WooCommerce Pages (Such as Single Product Pages, Cart Page, and Checkout Page)
Once the plugin is activated, go to WooCommerce > Settings

Go to Product GTIN Tab

Enter/fill the field Label of GTIN Code (It can be GTIN/UPC/UCC/EAN/ISBN)

Enter/edit the Public label of GTIN Code (It can be GTIN/UPC/UCC/EAN/ISBN)

Set the Structured data products either as gtin, gtin 8, gtin 12, gtin 13, gtin 14, isbn, or mpn.

It's now the time to choose where you want to show the GTIN code you're going to use. You can use the GTIN code on a single product page, cart page, checkout page, and more. Choose the ones you prefer. Also choose your preferred positon for placing the GTIN code.

Keep the other options as they are and click on "Save changes".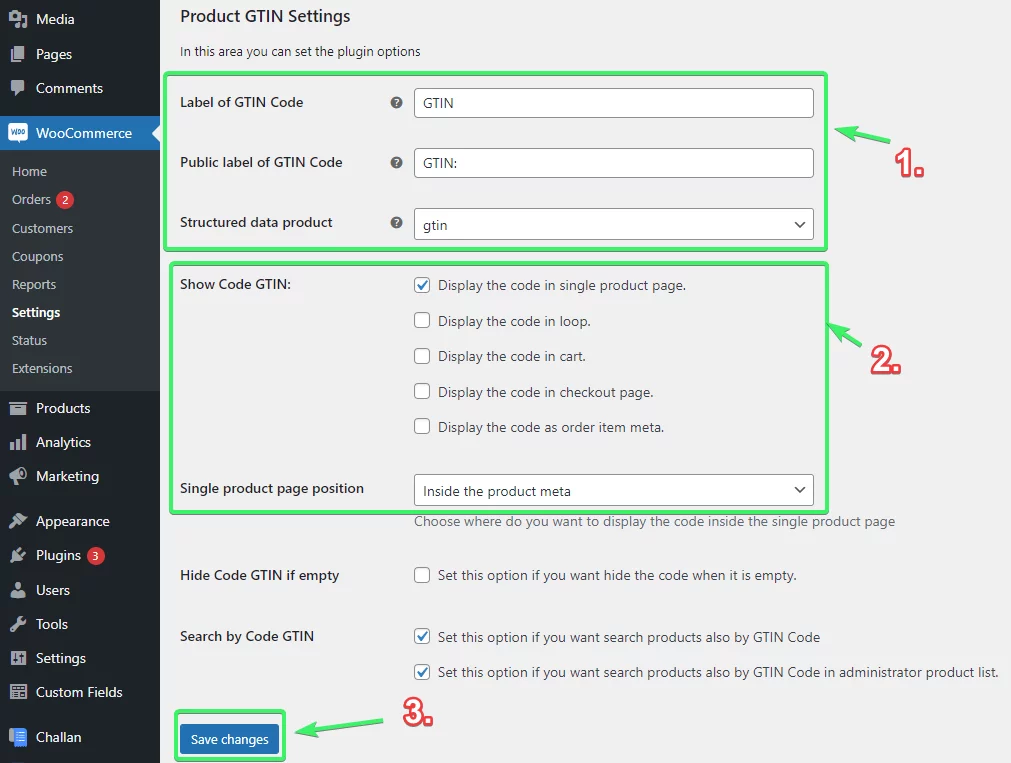 Step-3: Add GTIN to the WooCommerce Product Page
Go to Products > All Products

Click on the Product in which you want to add GTIN

If your store does not have any product variations, add the GTIN by going to the "Inventory" tab under Product data.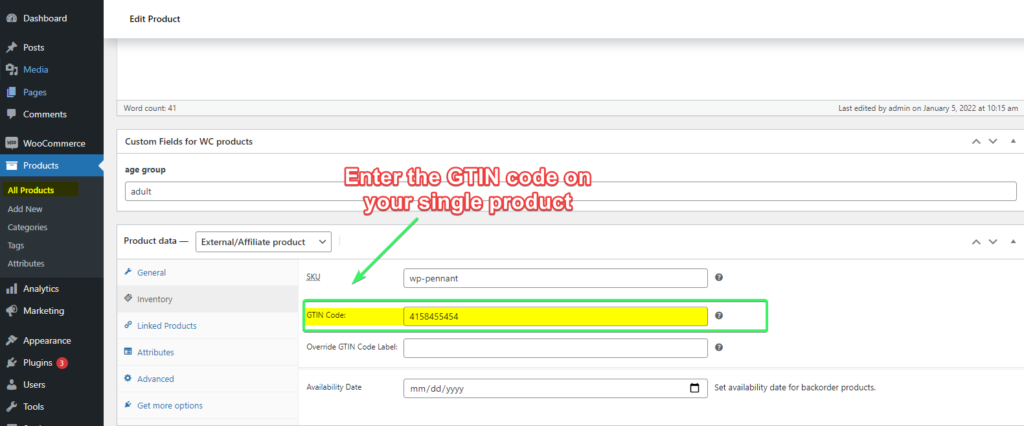 However, for variable products, go to the "Variations" tab and click on the variable product numbers individually.

There you will get the functionality to add GTIN for product variation.

Once you're done adding the GTIN, click on "Update" to save the changes and display the GTIN on the single product page.
Step-4: Check the Result
Go to the single product page now and you will be able to see that the GTIN code that you set for a single product page or product variables is getting displayed.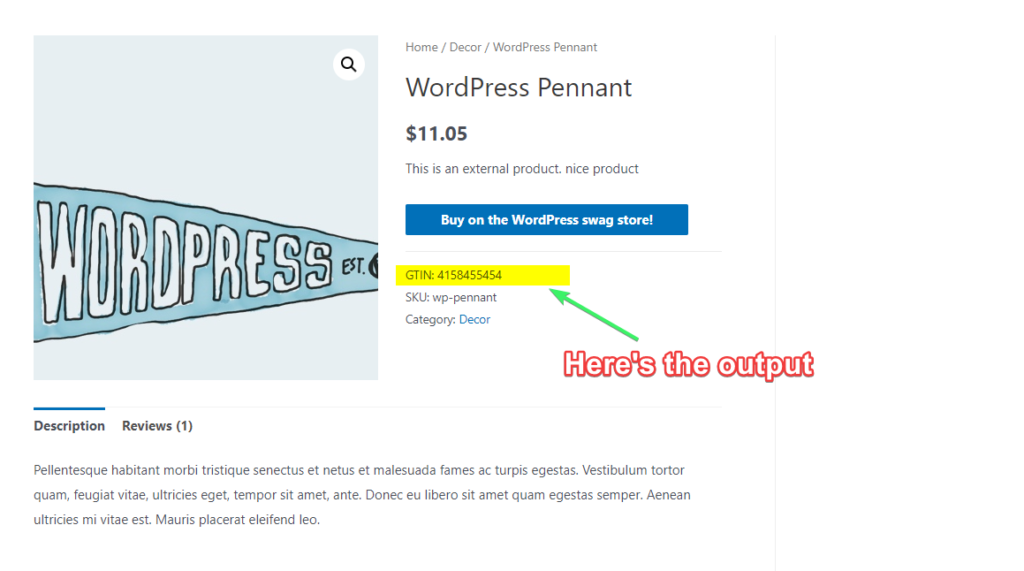 Note that if you've selected to display the GTIN on cart pages or checkout pages, those pages will also show the GTIN code.
How to Add GTIN to WooCommerce Product Feeds
Being unique identifiers, GTINs are the essential elements for a WooCommerce product feed that you want to submit to different marketing channels for promoting your products to thousands of potential customers worldwide.
If you are going to create a Google product feed for Google shopping and merchant center and any other shopping platforms that require the use of GTINs such as UPC, EAN, and ISBN, use the following resource:
Also, here's a YouTube video showing the steps of making a WooCommerce product feed with GTINs step by step:

Frequently Asked Questions (FAQs)
What if I don't have GTINs?

Having no GTIN for any product or brand can happen for one of the following two reasons: 
There are no GTINs for your products because they are vintage, unique, handcrafted, or not mass-manufactured. 

GTINs exist for your products, but you don't have it. What you all need to do is to find it and use it for the products' GTIN number fields, or at least in the product feed of your WooCommerce store. 
Note that cheating GTINs does not work. Though you might enter random numbers as GTIN or use the MPN, SKU, or Product ID, you should know that Google is connected to all the GTIN databases.

So, if you try to cheat, Google can instantly get that you're trying to use the wrong GTINs. 
The best way to find out GTIN number for the products you sell is to get them from the supplier. He might have all the GTINs you need. However, if he cannot supply the GTINs to you, you can ask the manufacturer. 

Alternatively, you can also look up the barcode on the packaging. You can do it faster if you use a barcode scanner app from the Android or iOS store. 

Moreover, you can look up your GTINs in any GTIN database or buy GTINs from websites that sell GTINs online.
How do I add an EAN number to WooCommerce?

EAN is a type of GTIN used in Europe and throughout the world (except North America). However, to add EAN GTIN to your WooCommerce product pages, cart pages, checkout pages, and other important pages, you can follow the 4-step guide given above in this article.
Final Thoughts
By now, you should have clear idea on:
How to add GTIN into Woocommerce Products

How to add UPC into Woocommerce Products

How to add EAN into Woocommerce Products

How to add ISBN into Woocommerce Products, and any other GTIN variations.
We've also covered how you can add WooCommerce GTIN to the product feed with the link of a good resource and embedded YouTube video.
However, if you're in the search of a great product feed plugin downloaded over 2 million times on WordPress with full of positive reviews, we would love to suggest you go for CTX Feed- WooCommerce Product Feed Generator. This great plugin enables you to add the product's GTIN number to the GTIN field in the Google product feed.
Having a free version of the plugin on WordPress and 30 Days Money back guarantee for the pro version with highly-rated support teams, you cannot go wrong with this WooCommerce plugin.
You May Also Read