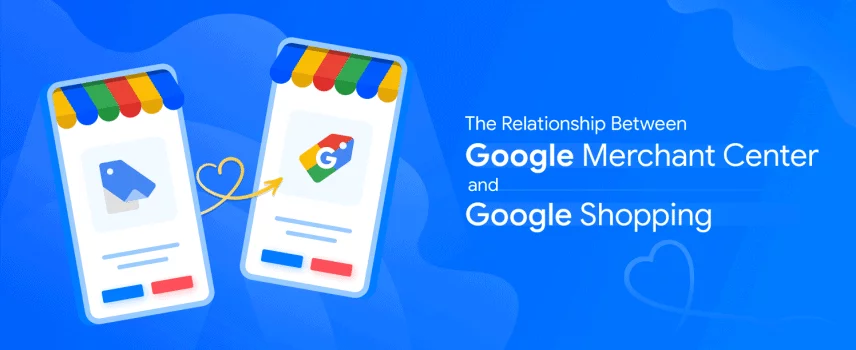 The Relationship Between Google Merchant Center & Google Shopping
When you start a new business or a career, you are exposed to lots of new terms. All of them may not always make clear sense to you. You must be interested to know them in more detail to have a better understanding.
We appreciate your efforts to gather in-depth knowledge and thrive in your career or with your business. If you are an online store owner and recently thinking about running promotional campaigns, several terms like Google Merchant Center and Google Shopping may repeatedly appear to you.
In this post, we will try to give you a brief overview of the relationship between Google Merchant Center and Google Shopping. We will try to keep this simple so you do not have any difficulties understanding them.
Topics we will cover in this post.
Google Merchant Center
Google Shopping
Google Merchant Center
We can define Google Merchant Center as a single online dashboard to manage other Google products that can help your business grow. You will manage your business for all the Google eCommerce platforms that you will choose to use.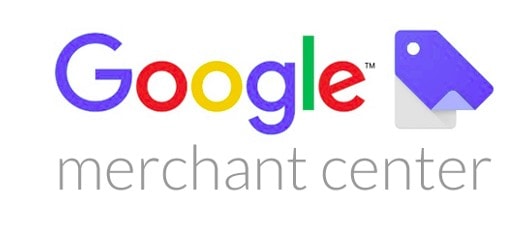 Google Merchant Center primarily helps business owners to upload and maintain their product information for different Google platforms. You will be able to control important product information like product image, price, and other relevant information displayed on Google Shopping.
As Google Merchant center integrates other Google services, you will also manage Google My Business from here. Thus, Google Merchant gives you control over several services and platforms offered by Google. As a result, you can control all your Google-based marketing and eCommerce services from just one place.
Manage All Google Interactions From A Central Dashboard
Google Merchant offers multiple benefits for business owners. First of all, you need to sign up for the Google Merchant to enjoy the benefits. Secondly, you need to add your business and verify it.
Once you have completed the setup process offered by Google Merchant, you are eligible to enjoy the benefits offered by it. Let's look at the services that we can use and help our business reach the desired goal.
Proper Google Shopping Listings
Integrate Google AdWords
Enjoy the support of Google Analytics.
Product Rating
Customer Review
Direct website funnels
Integrate Google local search
Proper Google Shopping Listings
You can offer detailed Google Shopping listings for your customers. When customers search Google for their desired products, you can include your products in the search result.
They will see your products just like an online catalog. As a result, your products will reach more customers all around the year. With the boosted visibility, you can enjoy higher sales in your online store. Google Merchant Centre allows the proper management of Google Shopping Listings.

Integrate Google AdWords
First of all, you need to know that every product listed in Google Merchant Center can also be linked with Google AdWords. You can relate and link your products to specific AdWord Ads in a short time. Secondly, it offers an easy way to connect the product, so you are not overwhelmed. Moreover, you can also apply the remarketing techniques from here. As a result, Google will notify customers about the products they have visited earlier.
Enjoy the support of Google Analytics.
The powerful features of Google Analytics are nothing new for online marketing professionals and business owners. Google Analytics helps you leverage the brilliant services of Google by giving you useful insights about visitor behavior and other important observations.
If you are already using Google Analytics, you can add a custom segment for Google Merchant Center. You can track the clicks for your Google Merchant Center products separately. This will help you keep things organized and reap the most output for your business.
Product Rating
Google Merchant Center allows store owners to integrate customer reviews for products and display them in the product catalogs of Google Shopping. You can display the ratings shared by your customers on your promoted products. Please take note that Google Merchant prefers products with 4.5 and 5-star reviews while they display the listing.
When you are opt-in for the Product Rating program offered by Google, you can make the ratings available for various Google products. You can enable and display the ratings for Google products like Google Search and Google Shopping Ads.
Like many online programs and applications, Product Ratings also help customers make quick decisions. Moreover, ratings help customers to drive more qualified leads for your store.
Product ratings work similarly to other rating systems. Customers will share a rating on a scale of 1 to 5, and Google will display the average of the total ratings shared by your customers. Ratings are beneficial as they guide the customers in the right direction. You can learn more about ratings here.
Customer Review
Another critical service is Google customer reviews. First of all, this is a free service offered by Google. With this free service, you can collect valuable feedback from your customers who have already purchased from your store.
Google brilliantly integrates the review system so customers can easily take part in the survey. Customers can take part in the surveys with just a single click on the checkout page.
The ratings are also part of the reviews, and you can get a Google Customer Review badge for your business. Google Customer Review badge is very helpful as it provides a visual way to help your customers identify your site with the Google Brand. Moreover, this badge also promotes your seller ratings, and you can place it anywhere on your site.
If you want to learn more about the Google Customer Review, you can look at this resource compiled by Google.
Direct website funnels
Google Merchant can increase your site visitors and positively contribute to increasing sales. When a buyer clicks on the promoted public listings, they will be directed to your site. Thus it helps your site to have more visitors and your business to grow rapidly.
Integrate Google local search
You can include Geographical tags with your listings. As a result, Google will lead the buyers to the nearby local stores. Thus, it will increase your store's exposure to potential customers.
Now you should have a decent idea of the offerings of Google Merchant center and how the service can impact your business to grow more. You will love the simplified dashboard offered by Google and, most notably, the ability to control everything from a single place.
Below is an example of how Google displays the Shopping's Ads when your searches match a specific product.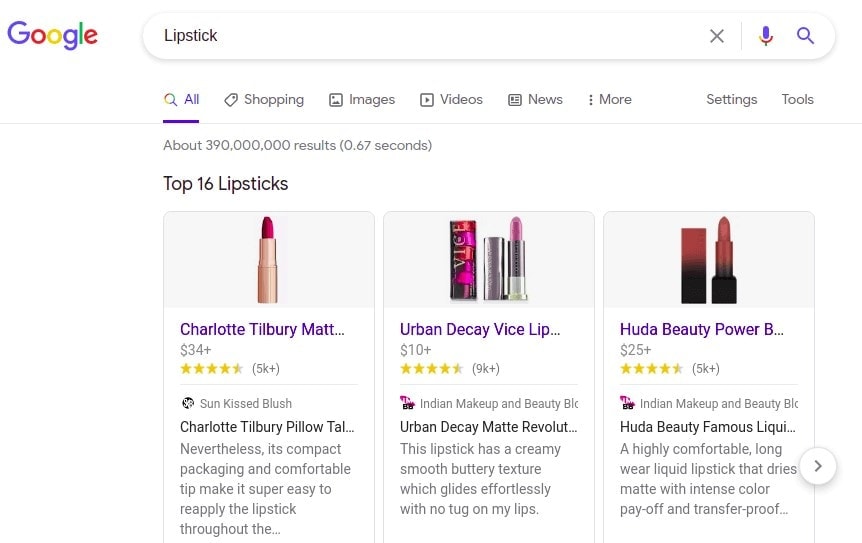 How can you enroll yourself in Google Merchant Center!
We have shared sufficient information on the benefits of Google Merchant Center. In sharing information about it, we have also shared a handsome amount of information on Google Shopping.
The two are closely related, and Google Merchant Center eventually allows you to manage Google Shopping Ads or Google Shopping. To become eligible for the benefits of Google Merchant Center, you need to first register for this Google service. Let's learn how you can join this platform with your business.
First of all, you will have access to multiple Google platforms from Google Shopping Center. Likewise, the registration process also contains multiple steps to finalize the setup. You will need the following things to complete the setup.
A Google Account
A Verified Business
Complete product data/information
Integration option to connect your online store
A Google Account
Like many other services offered by Google, you will need a Google account to access and enjoy Google Merchant Centers services. Getting a Google account is not very difficult. You can create one in a few minutes. Additionally, you can configure your Google Merchant Center account for multiple logins too.
A Verified Business
Secondly, you will need a verified website and business in Google My Business. To get verified by Google My Business, you will need to provide the required information following the guidelines of Google. First and foremost, you will need to provide a valid physical address for your store. Secondly, Google will ask for a valid contact number. Moreover, you will need other information like whether or not you have a secure checkout process.
Complete product data/information
Here is another crucial step to enjoy all the benefits of Google Merchant Center. You have to offer Google your complete product information in their supported format. Google has support for multiple feed formats to submit product information.
You can either submit a TXT or XML file with the product details. The product information can contain a wide range of information. Among essential product information, product image, price, stock availability, and shipping information are few.
Integration option to connect your online store
Most importantly, your eCommerce platform must offer some integration options to Google Merchant Center. On the other hand, you can have your custom system to connect with Google Merchant. Luckily, it is most likely that you have an online store powered by WooCommerce.
As a result, you can connect your WooCommerce store to Google Merchant Center with the available WooCommerce Product Feed plugins.
CTX Feed – WooCommerce Product Feed Generator
This is the best product feed management plugin for WooCommerce. The outstanding features and powerful options of this WooCommerce Product Feed plugin have set their standards.
If you have decided to leverage Google's Shopping Ads service via the Google Merchant Center, you can instantly get started with your missions with this sweet tool. Most importantly, you should want to learn more about the plugin; please visit the product page. Finally, you can download the free version and get started right away.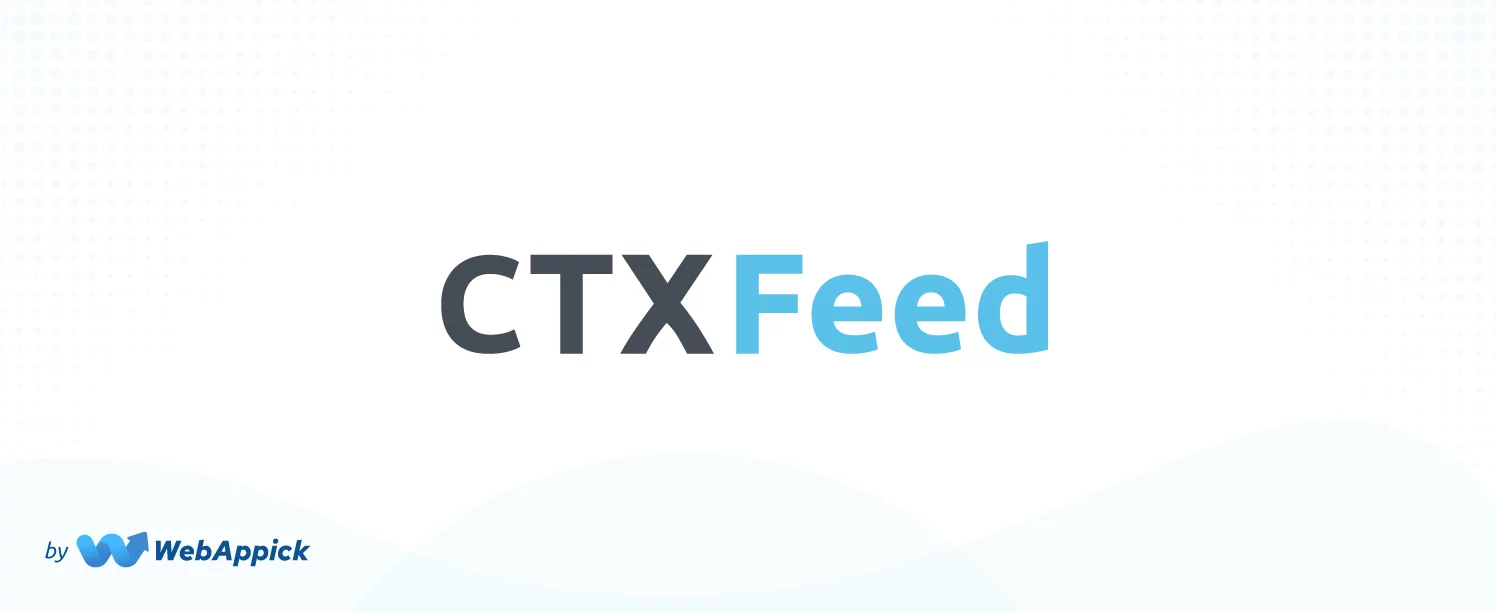 Google Merchant Center and Google Shopping are both services offered by Google. They are closely interrelated because Google offers the Shopping service under the Merchant Center. In other words, you cannot create any shopping ads without creating an account in Merchant Center.
WooCommerce Product Feed offers seamless integration of Google Merchant Center with your WooCommerce store. You can choose automatic feed submission and updates after certain intervals.
On top of that, there are many powerful options to create the most optimized WooCommerce product feeds. You can get a detailed overview of how the plugin works and makes your life easy from this blog post.
Final Words
Google Merchant Center is the combined dashboard to manage multiple services offered by Google. Most of the services that Google offers under the Merchant Center are related to business. Google Shopping Ads helps a business to share its products with every potential customer. To achieve this, you need to upload your product feeds to Google Merchant Center. You will not find any better option to connect your WooCommerce store with Google Shopping Ads via Google Shopping Center except WooCommerce Product Feed.
Modern-day business competition is very challenging for all businesses. When a business adopts modern business practices and its tools, things become easy for it. Google Shopping Ads is an essential service for online store owners. Apart from increasing sales, it also helps to build your brand value.
Google has combined all the critical business-boosting platforms under Google Merchant Center. You need to create product feeds and submit them to Google Merchant Center. You should seek an efficient way to create product feeds. WooCommerce Product Feed PRO can transform the product feed generation experience for you.
Apart from Google Shopping Ads, multiple platforms have emerged to be very potential for running product promotions. They might be called differently like the Pinterest Catalog or the Instagram Catalog. People love sharing ideas on Pinterest. Additionally, sharing product catalogs have also proven to be highly beneficial. If you are curious about creating Pinterest Shopping Ads, you can get started with this resource.

You May Also Know