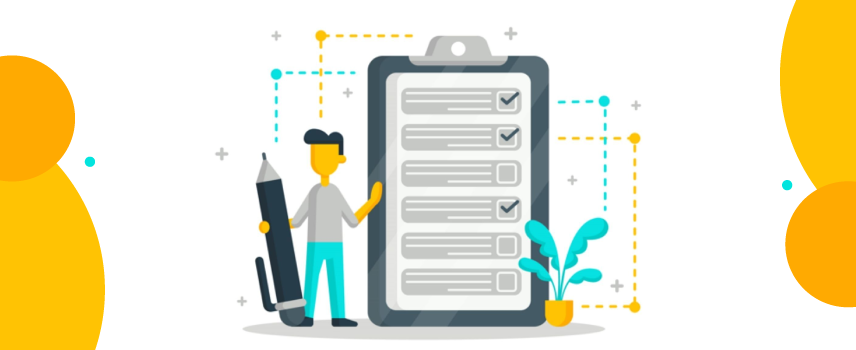 8 Most Popular WordPress Form Builder Solutions
You've put together your new WordPress site like a work of perfection. The logo, About Us page, tiny eCommerce store, menu, and customized blog are all in place. Isn't it time to pull the trigger? Just a moment. Have you forgotten about one of the most important aspects of a website? The contact form, to be precise.
Some developers are aware of the importance of including it right away, because it's amazing how easy it is to overlook this mode of communication.
It would be a shame to miss the contact form because many consumers despise the concept of dialing your customer service line, while others have no intention of drawing their attention away from their work by using a live chat module.
There are WordPress form builder plugins that can be useful in this situation. Customers may submit a fast email without devoting too much time to it, and the website with the form can process the message quickly. Not only that, but contact forms help you avoid spam and increase the ways you communicate with your consumers (like-with conditional logic, which updates the form based on how the user responds).
These WordPress contact form plugins come in a variety of shapes and sizes, so take a look at the comparison to discover which one is best for you. A powerful and costly contact form isn't necessary for all websites, and a minimal contact form will do just fine for other sites.
Which characteristics should WordPress Contact Form Plugins have?
At its most basic level, a WordPress contact form plugin provides a few fields and minimal design features. It's designed to keep your clients in touch with you. The most powerful contact form plugins, on the other hand, provide conditional logic, design tools, and file submission options. This is far from a comprehensive list, but here are a few highlights:
Multiple fields, options, and branding tools are available in custom forms.
Drag and drop editors are nice, but they're not fully necessary.
Conditional logic – Depending on what the user selects on the form, show or conceal certain components (such as buttons, fields, or form sections). This also aids in the routing of consumers to various departments.
Communications – An email communication system that notifies the appropriate persons when a new message arrives.
Allow clients to submit ideas in the form of documents via the frontend. This is also useful for customer service, when the user submits a screenshot of their issue.
Responsiveness – The form should work on all devices, large and small.
Spam protection – Forms are designed to prevent some spam from entering the system in the first place. Your WordPress contact form plugin, on the other hand, should provide even greater protection.
Best WordPress Form Creator Plugins-2021
Check out the fast collection of WordPress contact forms below if you're in a rush. Continue past the short list for more in-depth reviews and comparisons, pricing information, and the top features of each plugin. This is just a random list that you can choose from based on your suitability and needs.
ARForms – Free lite version (ARForms paid version at 39$)
Gravity Forms – Starts at $59
Everest Forms — Free (Paid – $49)
HappyForms – Free
Contact Form 7 – Free
weForms – Free (Paid – $39)
The Jetpack Contact Form – Free
Jotform WordPress Forms – Free of charge
1. ARForms
There are a variety of tools available online to assist you in creating various types of forms, but if you're using WordPress, a specialist WordPress Contact form plugin like ARForms can provide you with a number of additional, extremely valuable capabilities.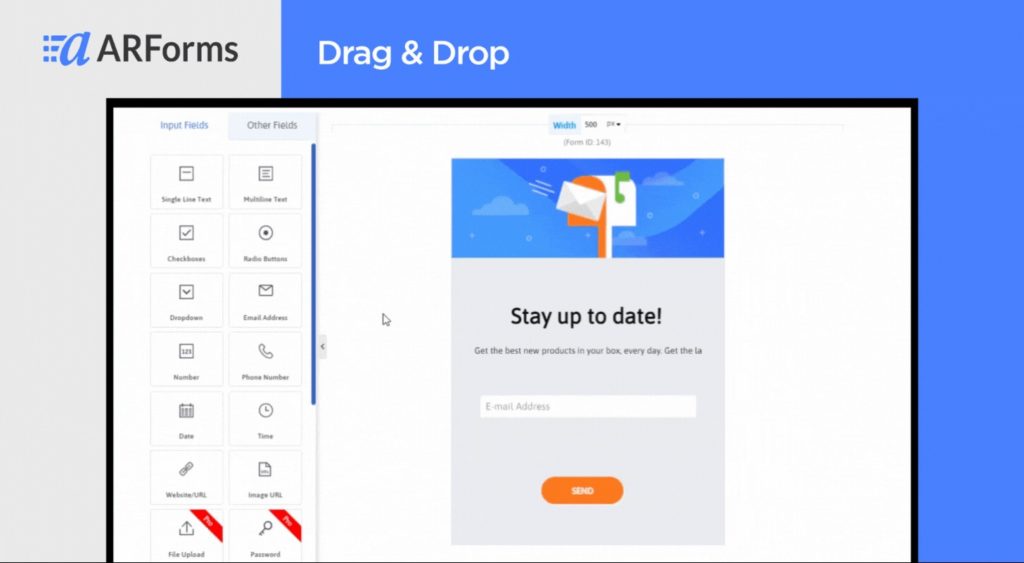 ARForms has an unique form builder with drag-and-drop capabilities, real-time editing, and multi-column support, all of which aid in quickly creating highly functional and attractive forms to meet your demands. If you don't want to start from scratch, the plugin comes with several ready-to-use templates. Material, rounded, and standard style forms are available. Include conditional logic or math logic in complex multi-step or survey-style forms. You don't need to use a separate plugin to make popup forms appear when users click on an item in your navigation menu.
After you've created the content of a form, you may use one of 15 built-in color schemes to enhance the aesthetic and match it to the rest of your site. Despite all of this customizability, you can rest assured that your site will be fully responsive on any device or browser.
You can use the integration with some of the most popular email marketing services like MailChimp, GetResponse, and AWeber to set email notifications, include dynamic content using shortcodes or conditional triggers, and use the integration with some of the most popular email marketing services like MailChimp, GetResponse, and AWeber. The plugin includes easy-to-understand graphs and charts, as well as a globe map that shows where submissions originated. WPML compatibility, as well as built-in support for 12 languages, guarantees that your forms reach a wider audience. There is powerful anti-spam protection without the burden of CAPTCHA for users. With a variety of free and paid add-ons, you can do much more. To top it off, the plugin is tuned for lightning-fast performance.
Top Key Features of ARForms:
Contact forms that are fully responsive & mobile compatible.
For users to interact with it, it has the best in class UI-UX.
Forms with multiple columns and fields that may be resized.
There are over 25+ form elements to choose from, as well as a real-time editor.
Performance is lightning fast when it comes to loading.
Hide/show form fields based on conditional logic.
Calculate totals, averages, and more with built-in mathematical principles.
To save time, ready-made form templates are provided.
Popup forms are built-in.
Forms and surveys with multiple steps.
Popup menus for the navigation menu.
In ARForms progress is auto-saved while editing forms.
Try ARForms Lite Version Free at WordPress.
2. Gravity Forms – $59 Annually
In order to improve customer support websites, Gravity Forms combines an intuitive interface with some feature-rich tools.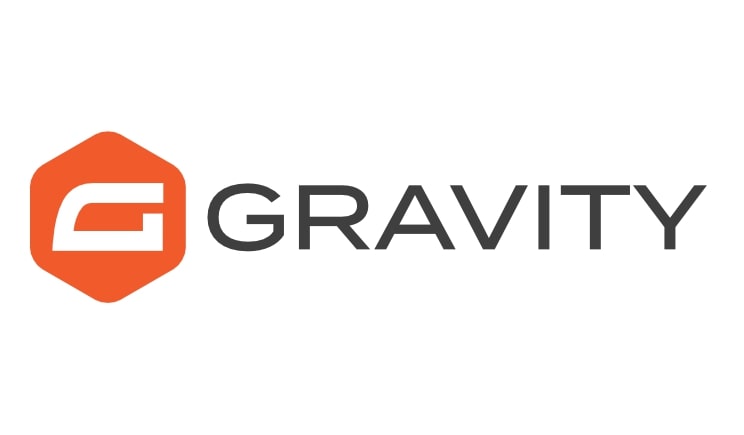 Forms can be created, entries can be created, and conditional logic can be applied to them all, and Gravity Forms also supports file uploading and multi-page forms.
As part of Gravity Forms' standard support package, there is a ticketing system, an FAQ, documentation, and language translations. If you choose the most expensive plan, $259 for one year, you will receive priority support.
It doesn't provide live chat or phone support, but as you'll find with most contact form plugins, that's not something you need.
Features of Gravity Forms plugin:
Documentation is abundant and includes a getting started guide, add-on details, popular features, and developer documents.
There are many add-ons and integrations available for Gravity Forms. Among them, you will find AWeber, Dropbox, MailChimp, PayPal Pro, and Stripe, Freshbooks.
With all the features included, the pricing is great.
There are over 30 form fields available to you.
There is conditional logic built right in.
With Gravity Forms, you can receive email notifications, upload files, and save and continue your work.
Based on submissions from users, perform advanced calculations. For example, you might use it for a financial and real estate site.
3. Everest Forms — Free (Paid version Start at $49)
When it comes to creating online forms, Everest Forms is a great choice. You can build unlimited contact forms and other types of forms for your WordPress site with the free edition's drag-and-drop form builder.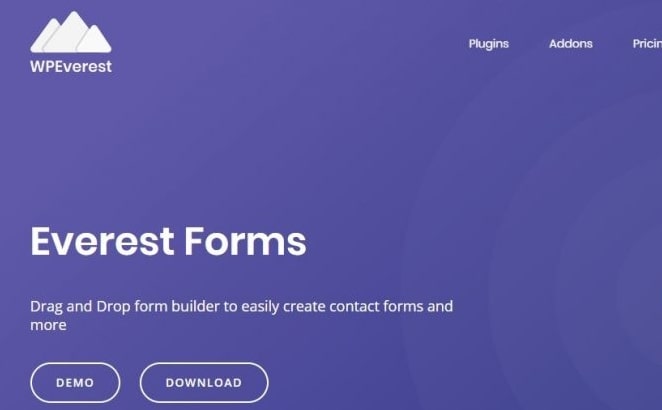 Templates are included for your convenience, so you don't have to create them from scratch each time. It is possible to alter the form's options and customize it according to your needs. A handy preview option lets you see what the form will look like on the frontend.
You can also upgrade to the pro edition to add 14 extra form fields, a separate Entries tab to hold user contributions, and a connector for WordPress forms.
Features of Everest Forms:
Forms may be created in unlimited numbers, and the user interface is easy to use
Forms can be added to your website via pages, posts, and sidebars using shortcodes.
Translations can be performed with ease thanks to the plugin's compatibility with translation plugins.
If your forms are protected by Google reCaptcha, you can prevent dangerous spam and bots.
The plugin includes 14 additional add-ons, including conditional logic, a style customizer that lets you customize the look and feel of the form, multipart forms for step-by-step submissions, and more.
Easily integrates with Mailchimp, and PayPal,ConvertKit, Zapier, Stripe allowing you to make your forms more functional.
In addition to creating simple contact forms, you can create complex forms such as user registration, article submissions, and more.
4. HappyForms – Free of cost
While HappyForms is one of the younger contact form plugins available, one feature that we like is that it's completely designed in the WordPress Customizer. Since you're already familiar with your existing user interface, you won't need to learn a new one. The theme was created and is maintained by The Theme Foundry, a company that has been working on WordPress themes for a long time.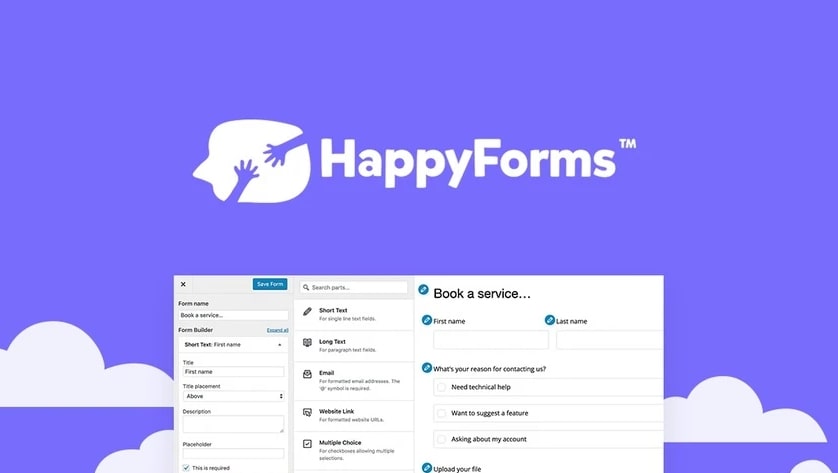 Code-wise and in terms of performance, HappyForms is super lightweight. There's no cost and it's perfect for anyone who wants something quick and easy.
HappyForms features:
There is no charge to use it!
You're likely familiar with using drag-and-drop form builders.
In the WordPress admin panel, all messages are copied, as well as a helpful notification. They can also be emailed to you.
Spam is prevented by one-click honeypots and Google Recaptcha.
By using a shortcode, you can easily add forms to pages, articles, and widgets.
Please note that there is a label at the end of the form stating "Powered by HappyForms". Certain businesses and users might not want this.
5. Contact Form 7 – Free of cost
Since I can recall, Contact Form 7 has also been free for as long as I can remember. A solid and functional contact form is what most small businesses and blogs need. It is a widely held belief that Contact Form 7 is the best because it's free (there are no paid subscription plans). However, Contact Form 7 offers more than that.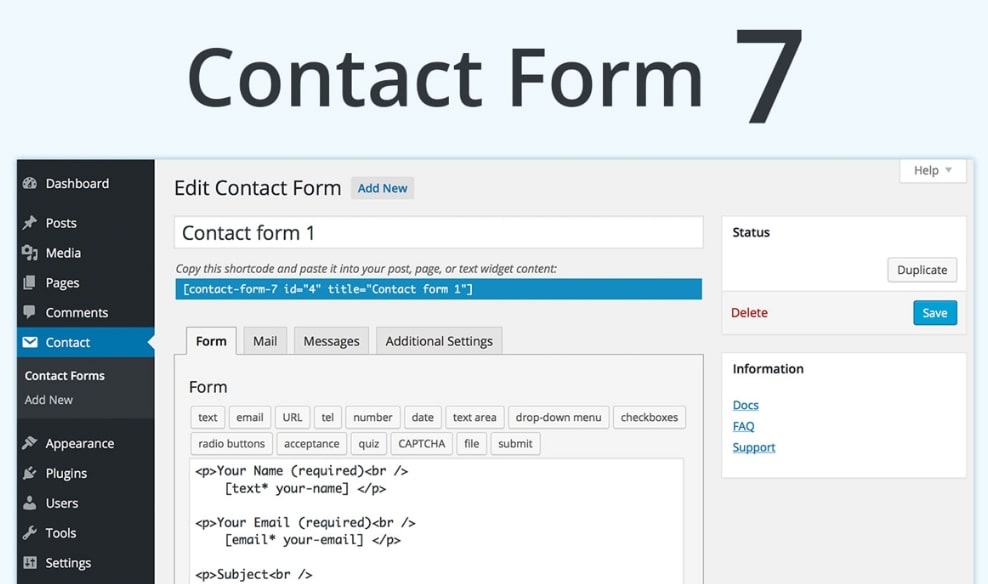 In fact, the support offered by this free plugin is perhaps the most notable feature. This includes documentation, a FAQ, a support forum, and an entire website. There are countless other benefits that can't be obtained with some high-priced plugins.
It allows you to create an unlimited number of forms, utilize various types of fields, including dates, URLs, email addresses, and text, and provide a preferred email address to receive customer messages.
Key features of Contact Form 7:
It is a totally free service.
You cannot get much cleaner and less cluttered than Contact Form 7.
As well as CAPTCHAs and file submissions, you can use quizzes, radio buttons, checkboxes, and drop-down menus, almost all basic elements.
The WordPress dashboard provides access to documentation, FAQs, and help links.
6.weForms – Free (Premium starts at $39)
There's a relatively new plugin for contact forms called WeForms. It was developed by the team behind WP Project Manager Pro, WP User Frontend Pro, among others.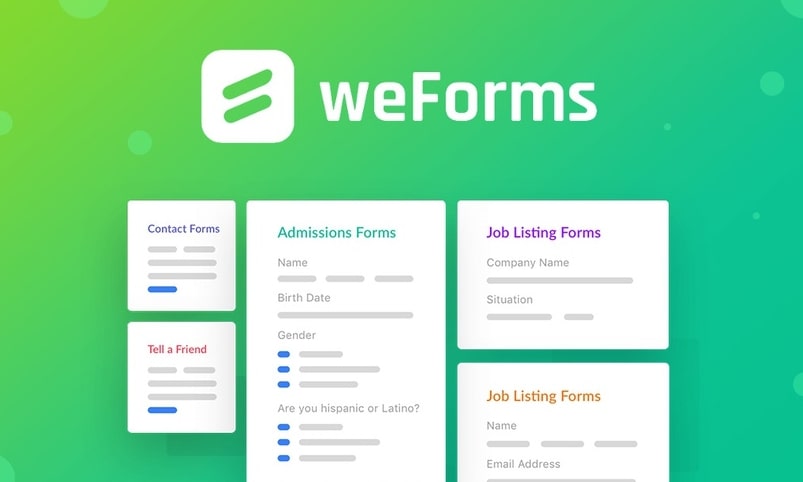 A surprising number of features are included in the free edition, such as viewing form submission data in the WordPress admin.
Features of weForms:
Compared to other premium contact form plugins, the yearly fee of $39 is reasonable.
You can integrate MailChimp, Campaign Monitor, Get Response, and Convert Kit, AWeber, Constant Contact, MailPoet with each other.
You can also integrate Google Sheets, Slack, Zapier,and Trello.
Shortcodes make it easy to embed your contact form.
It uses Google's reCaptcha system to prevent spam.
It features a drag-and-drop builder with live previews in AJAX.
7. Jetpack Form – Free of charge
If you were only able to install one WordPress plugin, Jetpack would most likely be at the top of your list.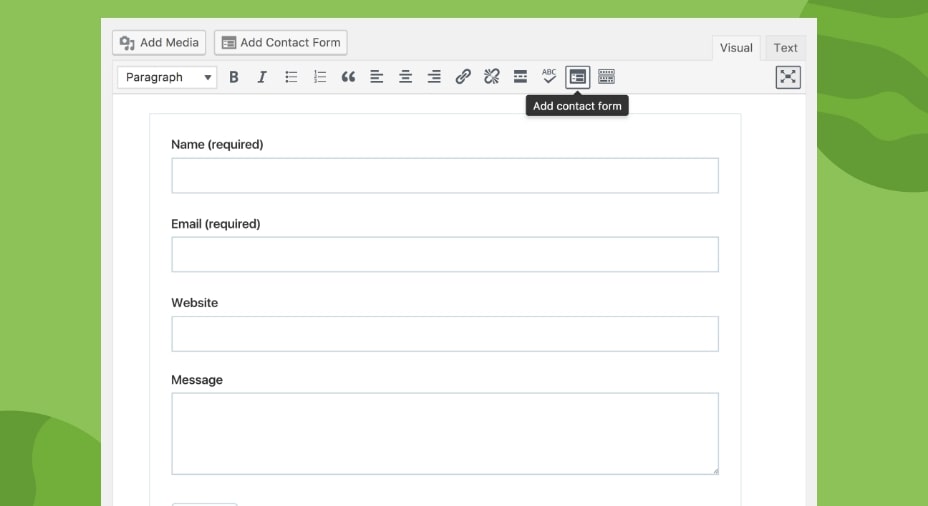 The Jetpack Contact Form, for example, offers features such as anti-spam and caching support, as well as social media integration. You might want to explore the contact form element if you've already installed Jetpack.
Features of The Jetpack Contact Form:
WordPress users and site owners already use Jetpack because it's a free plugin. Jetpack is one of those plugins that won't cause conflicts with other plugins or slow down your website.
Forms can be inserted in one click using the "form insert" button.
You will receive notifications by mail at the address you gave.
You can manually edit all form parameters within the editor of your post or page. Topics, form fields, e-mail addresses, and other information are included in this.
By integrating Jetpack with Akismet, every form submission is cleared of spam.
8. Jotform WordPress Forms – Free of charge
Build custom online forms with Jotform WordPress Forms and easily embed them in your WordPress site for free.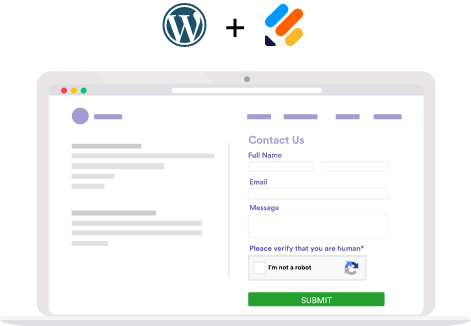 Choose from thousands of form templates so you don't have to build your forms from scratch. Use their advanced design options to customize your forms to match your brand. Use app integrations to send your submissions to your favorite workflow apps.
Features of Jotform WordPress Forms:
Jotform has many products that you can use to collect data, payments, and more directly from your website.
100+ app integrations to keep you from spending time manually transferring data between accounts.
Mobile app to edit forms on the go which you can access from any device.
Form analytics to track your data and gain new insights.
Free plan includes all features with some restrictions.
Paid plans start from $34 / month paid annually.
Wrapping Up here:
In addition to allowing your customers to keep in touch, a contact form also proves that your business is legitimate. Getting a sale or a new reader may be as simple as communicating with users. In the comments section below, you can let us know what you think about this list of WordPress contact form plugins.
What is your favorite contact form plugin for your WordPress site out of these choices?