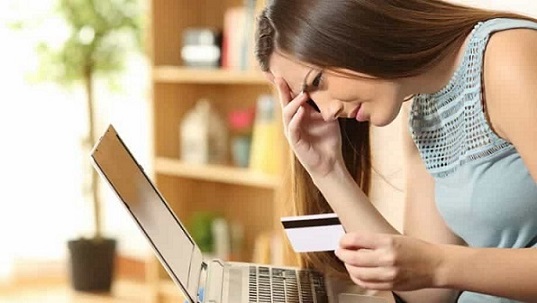 Google Shopping Mistakes That Are Costing You Money!
Google Shopping is an excellent platform for online advertising and a stage for retailers to showcase their products. This article explains ways to reduce Google Shopping mistakes that are draining your cash and how you can recover from it.
Do you have any idea what are the common Google Shopping mistakes you make and things that you need to avoid?
A list of Google Shopping mistakes and ways to avoid them is given below. Try to follow it so that it can be helpful for you to prevent common Google Shopping mistakes. A list of Google Shopping mistakes and ways to avoid them are given below:
Inaccurate Fields in Merchant Product Feeds
Inaccuracies and incomplete fields in your product feed can hurt your ads, though in Google Shopping Strategy, maybe it's not the most exciting part for you. But how can it hurt your ads? The reason is by not getting them listed or taken incorrectly with other products online.
One of the senior Accountant Analysts at CPC Strategy says Google might disapprove of your product if you have an MPN field or UPC that is not correct. There's a potential you could get matched up incorrectly with other products on Google Shopping if you send the incorrect MPN.
Make sure that merchant product feeds are accurate as Google is tightening upon it.
Not Optimizing Merchant Product Feeds
Firstly, Data should be accurate and secondly robust. It could hurt you if you have robust data. Your searchers can bounce, and stuff might show up for the wrong search.
After ensuring feed accuracy, don't avoid the title and description of your ad. Do not get failed to optimize titles, descriptions, and attributes, which is crucial for your ad visibility and CTR.
Any products carrying incorrect information may be removed from the search results if the feed fails to meet Google's Product Feed Specifications.
Bidding the same for Mobile and Desktop
You are throwing money away indeed if you are bidding the same across the board for devices in your Adwords account. The performance for desktop and mobile is usually different, and very soon, Google will give the sellers the ability to bid separately on tables in Adwords.
You should keep your bids lower if your site is not mobile-friendly enough. But keep bidding on mobile also, don't drop bids entirely. You can bid higher when you have a stable budget and a mobile-optimized site.
Try to observe cross-device metrics by taking a holistic approach, like how many users started their search on mobile and converted to the desktop.
A disorganized Google Shopping Campaign Structure
You are probably losing profit opportunities if your campaign structure doesn't fit the strengths of your business. You could be missing out on something if you are bidding everything on one blanketed campaign.
You will be easily able to see the Auction Insights and Search Query on that one product when you create product-level ad groups. Suppose you have thousands of products, and if you do it for every product you have, it will be tough to manage.
The suggestion is to pick 5 or 10 of your best sellers and focus on dominating those specific products.
Over Restrictive Negative Keywords are also Google Shopping Mistakes
How Google describes negative keywords? Google describes it as "a type of keyword that prevents your ad from being triggered by a certain word or a certain phase."
One of the top reasons you waste your money is negative keywords. You pay for keywords that are related to stuff you don't sell or offer services.
Think deep and adequately analyze when creating a list of keywords that you don't want to trigger your ads. It will save you lots of money. Irrelevant or unprofitable searchers won't see your ad and therefore won't click also.
Failure to Monitor Competitive Metrics and Insight
Compare your performance with other advertisers participating in the same auctions you are attending in the Auction insights report. The information is helpful to you as you can make decisions about bidding and budgeting.
It shows you where you are succeeding and missing opportunities to improve performance. If you see an impression share dip, it means that more competitors have entered the market or one of your competitors is getting more aggressive.
Not Adjusting Location Targeting or Ad Scheduling
It's a setting that helps you to show your ad to customers in a selected geographic location. You can choose locations where you want your ad to be displayed and for each campaign.
You may focus your advertising on the areas where you will find the right customers, helping you increase your profit. Google suggests that you choose the region where your customers live and where you can serve them your business.
Pay attention to where or when your ads are shown, and which product performs best. Otherwise, you could be losing cash during low-converting times or geographic areas. During the lower performance times, be less aggressive on bidding.
Not Utilizing Google Merchants Promotions Extension
Merchant promotions encourage potential clients to visit the sites and allow online retailers to add append special offers to their Shopping Ads.
Make proper use of your promotions on your Google Merchant account if available. Promos such as 'Special Offers' may give you an extra advantage over your competitor who is not using it.
Using promotions helps to increase a higher click-through rate, especially when no one else is doing it. If there's no real value to that sale (could be 5% off), it may not lead to a higher conversion rate.
The best advice is to run a test to know its impact on your click-through rate and conversions to avoid Google Shopping mistakes next time.
Now you have learned a few common Google Shopping mistakes to avoid and ways to fight them off. Here are the things explained, which you need to know for ranking up on Google Shopping. Lastly, follow the tips and avoid all the mistakes listed above…