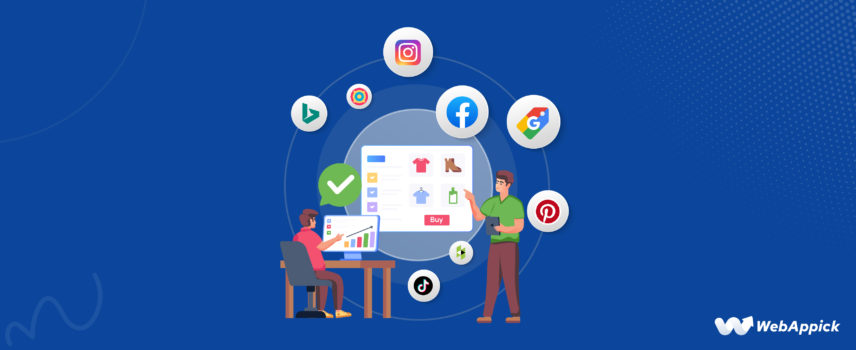 How will your product stay approved in the shopping channels?
Google shopping channel helps to ensure that the ad's maker is particular; they synchronize your product data with your landing page and match what you have uploaded in the very recent time. Google merchant center always checks user-uploaded product information that the most up-to-date information is being advertised.
We will discuss how your product could stay approved in the shopping channels considering all the key steps.
Help Google to confirm the data on your landing page
Here we will try to show some ways that ensure your product validation in the shopping channel where Google Merchant Center will simplify your product display.
Use structured data markup:
It is demanded that your product data must be matched with the Google Merchant Center's queries, which indicates how elements on your landing page matched up with attributes in the Product Feed Specification.
Google Merchant Center can able to judge your product how you provide your product details. Constructive data arrangement synchronizes all the recent information, which updates your data feed from time to time to avoid your product disapproval.
Ensuring your landing page is accessible:
Google will be disapproved your product if your website landing page does not exist. If you are confident about your landing page, which will not be visible, follow the steps below explained in the best practices for landing page maintenance.
Allow Google crawlers to access your page:
Remember that Google uses crawlers to read the data of anyone's landing page. Try to confirm; these crawlers are accessible to your landing page by allowing them in your site's robots.txt file.
Ensure that you are not restricting your crawl rate:
You can set a limit rate at which Google crawls your shopping site because Google search Console allows doing that. If you have selected this option, then Google will oblige restrictions to crawl your site that will hamper collecting the most recent information about your product's data and images. To get rid of this issue, you can approach setting the Googlebot crawl rate to let Google optimize for my site.
Automatically update price and availability
We will suggest you enable automatic item updates to avert product disapproval when your product price or availability does not match your landing page. This option will automatically fix your product information to get to your landing page.
Your shopping channel product information will be updated automatically, and your ads will show the correct information. Nevertheless, as a merchant of E-commerce, you must regularly update your product information into the shopping channels even if automatic update features are enabled.
Here we have given some tips to make sure that your landing page is fixed correctly:
This point was revealed earlier; prepared data markup is necessary to associate automatically updated because it tells us how the data you presented matched up with your price and availability features.
We also distinguish the price that you are screening based on the formation of your landing page. Using suitable HTML assists ensure that we identify the right price. Remember that you must still utilize microdata to permit automatic item updates, even with proper HTML.
Keep ads live during significant events
If you are letting go of a new product, you want to confirm that your product gets permitted during or soon after the declaration. Also, throughout big sales, for example, Black Friday in the USA, your products' price and availability might regularly modify, occasionally several times per day. Take care that your product data and landing page show similar information to avoid disapproval.
Here we are giving some tips for supervision your product data during these significant events:
Enable automatic item updates:
As discussed before, automatic entry updates will help you stay away from disapproval as the price and availability on your landing page are dissimilar from the values you presented.
However, don't use this attribute as your primary technique of updating your product data. These updates only come about when Google crawls your landing page, and you still need to resubmit your product data frequently.
Make sure that your product identifiers are exact:
Distinctive product identifiers, especially Global Trade Item Number (GTINs), can make your ads available and straightforward for any users to find your products. Even though your ads may not be rejected, your ads most likely won't illustrate the proper search if you use the wrong identifiers.
Stay away from sudden structural transforms to your website:
As per the previous discussion, Google Merchant Center will crawl your landing page to collect information, for instance, price and availability. If you execute large degree changes to your page's arrangement, you might taste short-term product disapprovals if firm product information cannot be demonstrated. Keep away from changing such as:
Moving to the place of price information surrounded by the foundation code of your landing page.
Exercise JavaScript or other animations to present prices or price drop.
Don't change the ID of a product:
When you modify the ID of a product, it will be acted as a new product. The product will require being accepted to show in ads again, starting to 3 business days. It is also clear that information about how the product performed in the previous time won't be linked with this new product.
Conclusion with some proposal
Online shopping channels are required some specific fields of information that the E-commerce merchant fills up. When you provide information accurately, they will be eager to show your products in their search result.
Google ads service will encourage your product promotional activities to the audience but always remember that any lacking of product information will let your product out of the search option.
Your landing page must be similar to the Google ads page due to the Google Merchant Center's make while they crawl your website for taking information.
The different country observes its own cultural events those are interconnected and an opportunity for your e-business. Actually, it is a process through which you can reach mass visitors by keeping your ads live. So exercise and update your information regularly.
Finally, follow all the procedures that will help you to operate your e-business smoothly with positive outcomes.