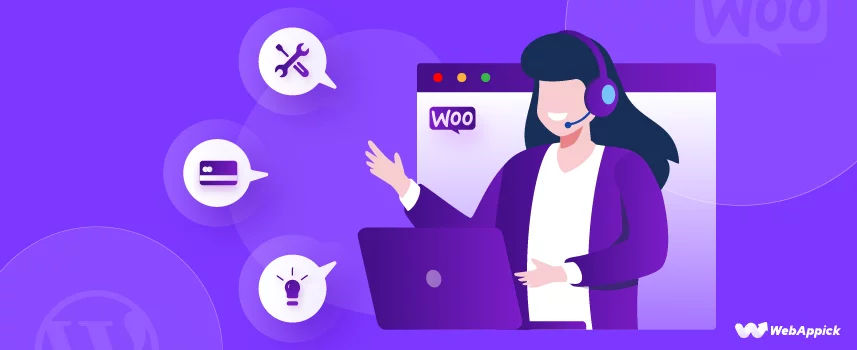 A List of Popular WooCommerce Support Forums to Get Help for WooCommerce
Stuck in a WooCommerce issue?
Actively looking for a WooCommerce support forum to get help?
No worries, as long as we are here to help.
In this article, we will tell you about some extraordinary but inexpensive WooCommerce support forums that you can always leverage to get WooCommerce and WordPress-related help.
We hope that you will make proper use of these WooCommerce help forums and move ahead with your online store or business.
Ready? Let's dive right in.
Facebook Groups for WooCommerce Support
Facebook is not just social media anymore. If you can leverage it properly, you will get to know some true WooCommerce support groups and experts here from around the world.
Facebook groups usually have some rules and guidelines that you have to agree to abide by. Those rules are made to prevent spamming and unwanted situations.
A Facebook group can either be private or public. When a group is private, only the group members can see the posts and members and interact with them.
On the other hand, if a group is public, anyone on Facebook can view the members' activities on the group.
Without further ado, let me now tell you the names of some great Facebook groups (both public and private) from where you will get WooCommerce support and help from the expert group members.
WooCommerce Support Public Facebook Groups
WordPress, WooCommerce Tips and Help Zone
Having more than 27K members from around the globe, WordPress, WooCommerce Tips and Help Zone is a public group with good resources on WooCommerce.
This group inspires discussion on WooCommerce and covers a wide range of topics ranging from WooCommerce, troubleshooting support, themes and plugins recommendations, etc.
If you face any difficulty related to WooCommerce or WordPress, you can ask your questions here. Expert users will help you with their comments to solve the issue.
WordPress Experts
WordPress Experts is another public Facebook group with more than 63K members. The group admin often shares valuable posts on trending and common WordPress-related topics here.
You can get WooCommerce website and WordPress-related tips along with sharing your expertise with other group members.
In case you need a WordPress developer for paid assignments, you can seek to hire a WordPress developer from here after getting prior approval from the group admin.
Overall, this is one of the most perfect support forums to meet WordPress experts and WooCommerce enthusiasts.
WordPress Plugins
If you have any questions regarding WordPress plugins, WordPress Plugins is the group you must join.
This public Facebook group has more than 46K members who are willing to answer any of your questions regarding WordPress plugins.
By the way, the bulk of the posts on this group are associated with WordPress plugin recommendations to get certain things done.
eCommerce: BigCommerce, Shopify, Magento, Woocommerce
eCommerce: BigCommerce, Shopify, Magento, Woocommerce – this public Facebook group is dedicated to eCommerce store owners from a variety of platforms including WooCommerce. This group presently has more than 12K members from around the world.
WordPress & WooCommerce Plugin Beginner Help & Support Group Australia
Though there is Australia in the name, you don't need to think that WordPress & WooCommerce Plugin Beginner Help & Support Group Australia is for Australians only!
This group is full of experts from around the globe to help you solve your problems related to WordPress and WooCommerce plugins. At present, this public Facebook group has more than 2.7K members.
WordPress eCommerce Discussion
With more than 12K members, WordPress eCommerce Discussion is open for WordPress and WooCommerce enthusiasts to ask any questions related to these topics.
On top of that, commercial posts, self-promotion, and even affiliate content are allowed in this public group as long as those are about WordPress plugins.
Private WooCommerce Facebook Groups
WooCommerce Community
WooCommerce Community, formerly known as Advanced WooCommerce, is the official WooCommerce Facebook Group by WooCommerce.
This private Facebook group has more than 48K members at present.
This support forum is a great WooCommerce help and resource center for WooCommerce store owners or managers, WordPress devs, and even WooCommerce enthusiasts.
WooCommerce Help & Share
WooCommerce Help & Share is a private Facebook Group by WooCamp. This group is dedicated to WooCommerce users.
No matter whether you have basic or advanced level questions on WooCommerce, you can get those answered here.
This Facebook group has more than 41K members, hence an ideal place to hang out and learn from thousands of WooCommerce owners along with getting support from WooCommerce experts.
Intermediate WordPress
With more than 5K members, Intermediate WordPress is dedicated to intermediate-level WooCommerce learners. This group consists of a lot of experts along with 'would-be experts'.
However, getting into this group is not very easy as you have to be on Facebook for more than 1 year, belong to less than 200 groups, and reply to all the membership questions appropriately.
Though it is an intermediate-level group, they are beginner-tolerant. However, if you are almost a newbie in the industry, they might point you towards beginner resources.
In this group, you may ask any WordPress-related questions. This group also encourages the users to ask questions on user experience, responsiveness, accessibility, site navigation, and more. By the way, don't forget to search the group for any questions that you have in mind. Because someone might have already asked that before.
However, this group strictly forbids asking plugin, hosting, or theme recommendation-type questions.
WordPress Help For Beginners
WordPress Help for Beginners private Facebook group is another awesome destination for the newbies to ask their WordPress and WooCommerce related queries.
Sponsored by WPFIXIT, this group is truly for a beginner-friendly group with more than 16K members in it.
WordPress & WooCommerce Help and Support USA, UK & Australia
Created by PageSpeedy 3 years back, WordPress & WooCommerce Help and Support USA, UK & Australia is ideal for WordPress and WooCommerce site owners from the mentioned countries. Currently, this private Facebook group has 4.6K+ members.
More Related Facebook Groups for WooCommerce Support
Apart from the list of Facebook public and private groups for WooCommerce help and support given above, there are hundreds of other groups that will help you get WordPress support.
However, though we can't mention them all in a single blog post, let us just mention a few other Facebook groups that are widely popular WooCommerce support forums on Facebook.
Facebook Group Name
Best For/Why You Should Join
Group Member Count
WordPress For Non-Techies by WPCrafter
Created by WPCRAFTER, this group started to function in 2014. In this group, you can expect to receive advice and help along with exclusive WordPress and WooCommerce discount offers.
48.1K+
WordPress WooCommerce
This group lets you seek WordPress and WooCommerce support from the group members. Also, the admin offers paid support regarding software updates, bug fixes, plugin setup, site changes, site migrations, malware removal, etc.
17.1K+
WordPress Experts Community (WooCommerce)
This is a share and learn platform for WooCommerce and WordPress community.
9.7K+
WooCommerce Expert Forum
This is an India-based WooCommerce group to find WooCommerce queries answered and share your own expertise as well with other group members.
3.6K+
Spocket | Oberlo | Printful – Shopify & Wix Dropshipping for entrepreneurs
This group is for those who are dropshipping the US and European-based products.
74.3K+
WordPress & WooCommerce Plugin Beginner Help & Support Group Australia
Reportedly, this group consists of 1000+ experts on WooCommerce and WordPress. So, you can feel free to submit general questions as long as those are regarding WordPress and WooCommerce.
2.6K
WooCommerce Build & Grow
This group is made for marketers, store owners, WordPress developers, theme and plugin business owners.

This group inspires sharing ideas to build and grow WooCommerce businesses.

2.7K+
Official WooCommerce Support Channel
1. WooCommerce Support Forum on WordPress.org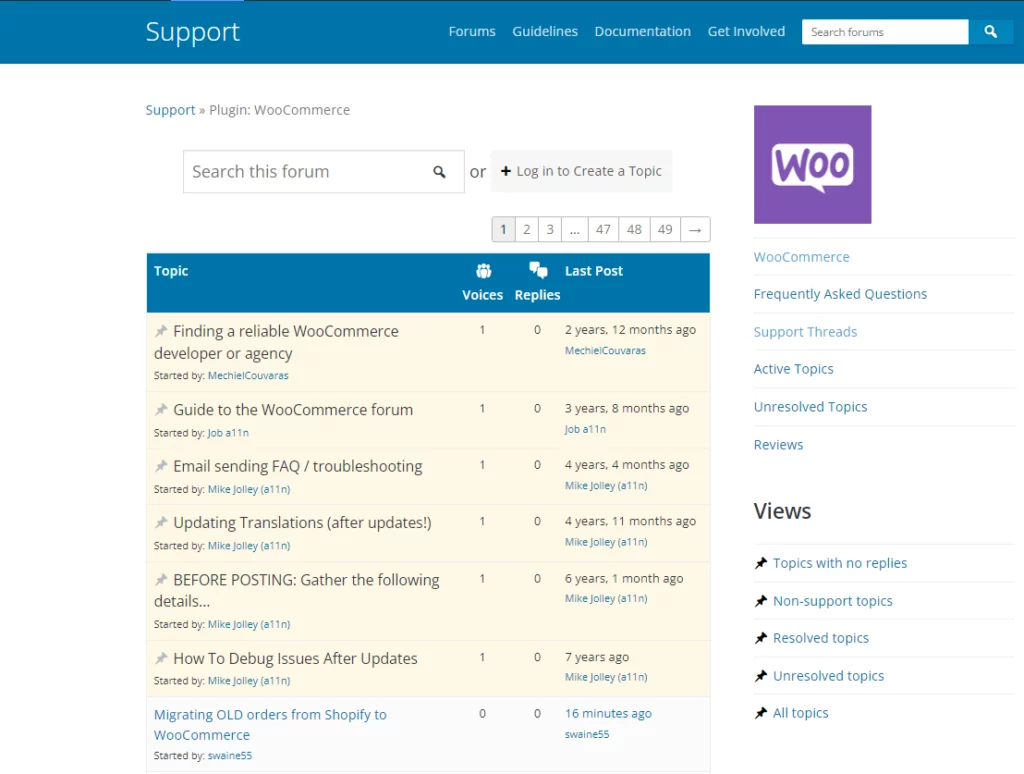 This is the official WooCommerce forum for solving WooCommerce plugin-related issues.
If you need help with your very WooCommerce plugin, this is the first place you should visit to get WooCommerce support.
Though WooCommerce is a free plugin and this support forum on WordPress.org does not guarantee you support instantly, this support forum is really an active one for its huge popularity.
This official WooCommerce support forum is usually maintained by WooCommerce source developers along with the community users.
Note that to access and gain support from this forum, you must have an account with WordPress.org. If you have an account, make sure your account is logged in. In case you do not have an account, you have to create one for free.
By the way, don't wait to get a response immediately. At times, the delay to get a response may seem frustrating enough to look for other sources for help.
2. Official WooCommerce Website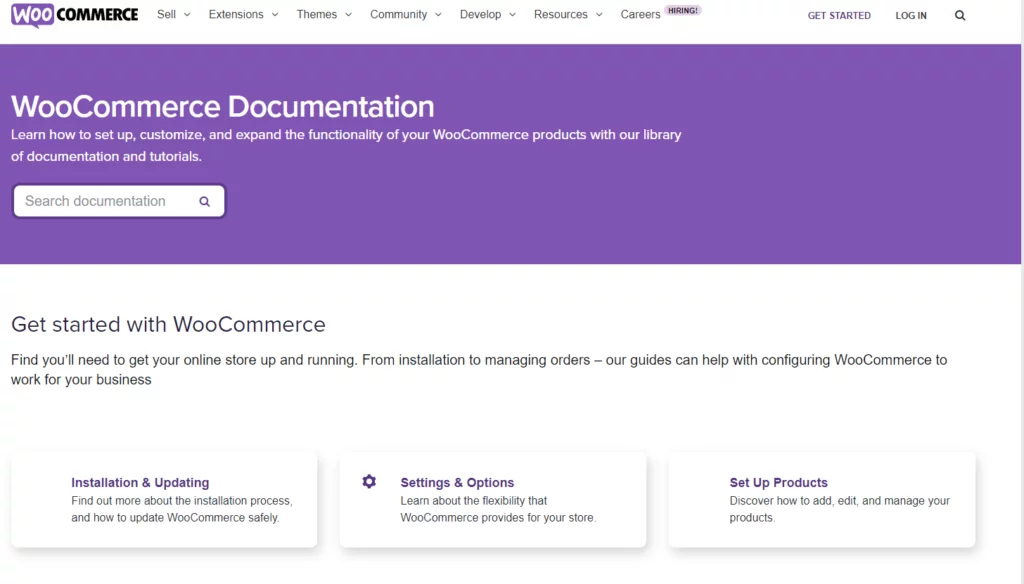 Users who only use the free WooCommerce plugin without any additional add-ons get very limited support from the official WooCommerce site.
Still, if you are good at troubleshooting, you can leverage a wide array of articles and documentation offered on the WooCommerce website. WooCommerce has a dedicated docs subdomain (docs.woocommerce.com) that contains all the documentation on WooCommerce.
This subdomain offers easy guides and useful advice on the core WooCommerce plugin and other WooCommerce add-ons (that you can purchase from the official WooCommerce site).
Apart from accessing developer documentation, the official WooCommerce website will let you view articles on WooCommerce installation and settings. Last but not least, you will be able to contact the support team regarding basic plus technical aspects and sales questions.
However, it is a must for you to be a WooCommerce customer if you want support from the website by submitting a help ticket.
Other WooCommerce Support Forums and Sites To Find Help
Reddit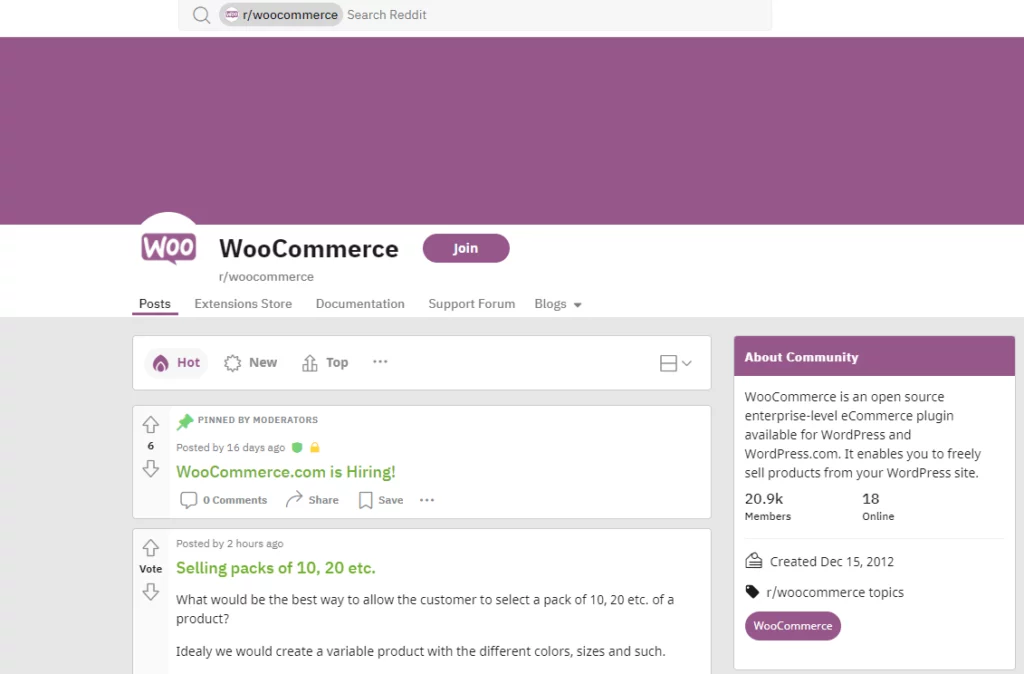 Reddit has a dedicated WooCommerce help and support thread to help WooCommerce users and store owners.
Due to its high activity level in this community, you can expect to get help for basic, intermediate, and advanced level questions.
However, this thread deals more with technical issues compared to beginner-level issues.
As the thread creators strive to keep the group from spam and irrelevant links, you can expect to get fair technical advice and unbiased opinions here from experts.
WooCommerce Slack Community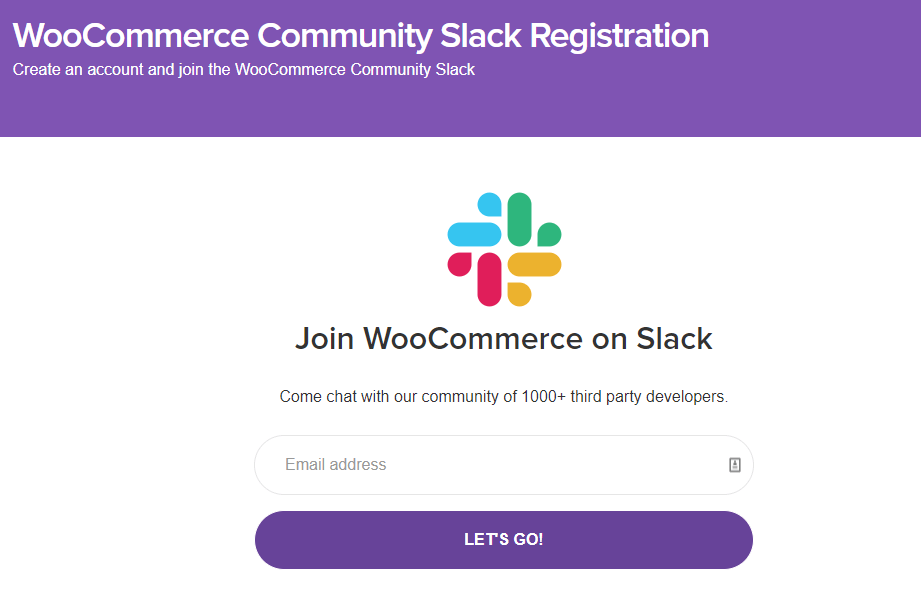 Slack has an active WooCommerce community full of developers. Though this is more suitable for developers than average users, you can still get into this platform and put your valid questions here.
Quora
Almost any topic on the earth is covered on Quora. Yes, this platform entertains WooCommerce help questions as well. If you put your questions on this platform properly, you can expect to receive a good number of responses.
But, you have to be very cautious about picking the replies as true and authentic because many users just post answers for getting links and traffic to their own website, products, and services. So, we would advise you to use it for more general WooCommerce help questions.
WPBeginner
WPBeginner website is an amazing platform for WordPress and WooCommerce newbies for getting support and help. This website features a WordPress glossary, guides, plugin and theme recommendations, and more for WooCommerce users. You can use this platform as your go-to resource.
Final Thoughts
Thanks to the internet world, there are so many WooCommerce support forums around us that offer free support for all WooCommerce users. All you need to do is to troubleshoot the problem and share it with the right channel to get support and help from expert users.
You May Also Read