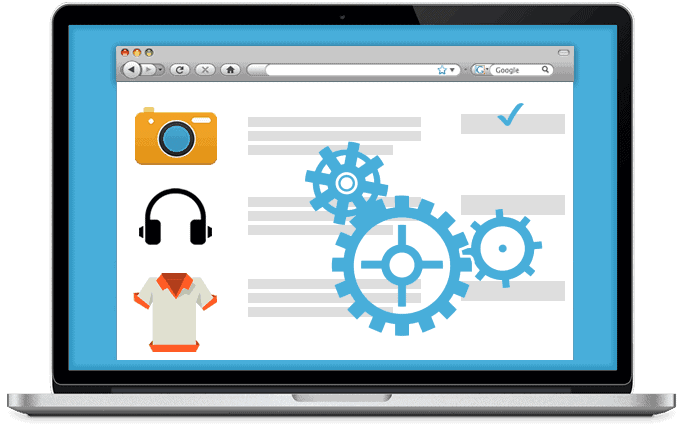 6 steps to create a Million-Dollar product feed
Creating a good product feed is of vital importance, especially for e-commerce websites. This becomes more important when one is using price comparison engines and other features of Google Shopping. A good and well-designed feed makes your products visible on such channels. This, in turn, increases the sales and customer awareness of the products.
In order to make a million-dollar product feed, follow the steps below and improve the quality of your website.
Step 1: Perform Analysis
When performing an analysis, the main questions to ask are, Who, What, Why, Where and How. If you answer each question honestly, it becomes easier to fill in the individual fields in the file. Apart from the basic questions, below are some more questions which one can use:
What is our product like?
What do we sell?
What words can describe it?
Which keywords are the clients looking for when trying to find our product online?
When will the customer receive their product?
What kinds of shipping options are offered in our store? Are they free?
What about international shipping? Are all shipping options clearly displayed and described?
Where can our products be found? In which categories specified by comparison engine systems should we place them?
How to make the product feed even better?
Do we have photographs of the desired quality?
Is all the information up to date?
Step 2: Create descriptions with customers in mind
The idea is really simple. In order to reach the customers, you will have to think like them. Hence, using the right keywords becomes an important step here. Apart from keywords, it is important to gather the knowledge the customers would need to make a purchase decision. How to do it? Use more product-oriented phrases focusing on the model, color, brand and other important features. The minimum word count in the description should be 70.
Step 3: Avoid Keyword over-saturation
Overuse of keywords can be harmful when it comes to using keywords. You should use them adequately and not overburden the description with the keywords. Google would classify you as spam if you oversaturate the keyword usage.
Step 4: Pay attention to product code
Usage of product code in the title would not be advised. However, you can use them in descriptions as a part of the product feed. Sometimes, the customers use the ISBN, SKU number to check a product. Hence, make sure you have added the right one and placed it correctly.
Step 5: Fill the feed with content
A good product feed works on content. The more content you use, the better are the chances of customers making a purchase. In addition, it will appear more in the search engines as well. Fill in the relevant attributes which inform the customers about the qualities and characteristics of a given item.
Step 6: Keep Improving
Preparing a feed once would not be enough. You will have to keep improving and changing in order for the products to rank high. Although it takes time and one has to be patient to see the result.
The WooCommerce Product Feed Pro makes your product feed smarter and effective keeping all the above attributes in mind. It makes your product visible in several search engines and price comparison sites and updates itself as per a schedule.