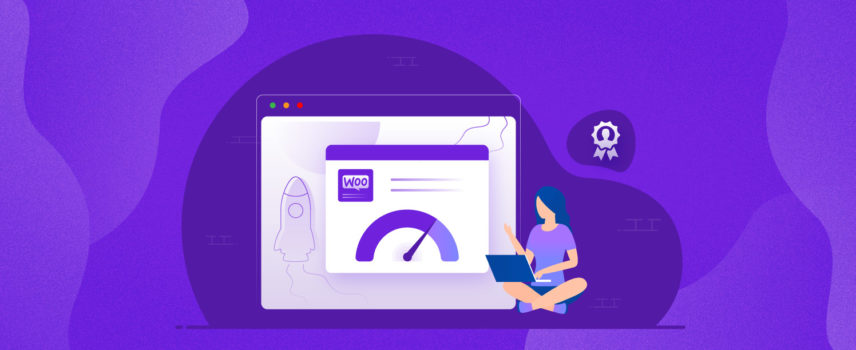 Boost your WooCommerce Sales with CTX Feed Pro
What is the most common goal that every WooCommerce store owner shares? You are right if you have thought about the revenue. Yes, most WooCommerce store owners share a common primary goal to boost up their sales.
To ensure more sales and boost revenue, most store owners are willing to adapt the best available strategy for their stores. You must have learned many techniques and applied them in your business strategy to stand out and make more sales.
Luckily, we have something for you. We will show you how you can boost your sales with CTX Feed Pro.
We are blessed with an era of technological advancement and beautiful tools. Life and lifestyles are changing very rapidly with the help of technology. Let's focus on how our shopping habits have changed over the years.
Most people have access to online shopping, and you will also find that some people prefer online shopping compared to physical shopping. It is one of the best decisions that you have made to own an online store.
We can assume that this trend of online shopping is here to stay. Now you must think of new ways to increase your WooCommerce store's sales.
WooCommerce and CTX Feed PRO
WooCommerce offers a decent starting point for business owners who want to venture into online shopping. Setting up a shop and managing it with WooCommerce is brilliantly simple for store owners.
The simplicity of WooCommerce has drawn lots of people to this solution. Apart from the flexibility of WooCommerce, it also gives you easy options to customize and extend the default feature.
CTX Feed Pro is an outstanding extension to create and manage your product feeds. Product feeds are feed files that contain essential product information to be shared on the top product promotional sites.

Marketing is one of the core things you need to engage yourself to make sure that people know about your products. The traditional ways of product marketing have changed, and newer platforms and strategies have taken their place.
Product feeds have become very important as they are required and helpful to promote your products on lots of promotional product sites. Among those promotional product sites, there are the giant networks of Google Shopping, Facebook Catalog, Instagram Shopping, Pinterest Shopping, and many other leading product promotion and price comparison sites.
The best way to promote your products on those networks is with perfectly formatted product feeds.
CTX Feed Pro is one of the leading product feed creation and management plugins for WooCommerce. It has a wide range of support for the leading product promotional channels focusing on a global and regional scale.
The pre-built templates that come with this outstanding WooCommerce extension can give you a quick start to creating a product feed for your desired channel. The rich list of features that comes with CTX Feed Pro can genuinely change the game for you. It will undoubtedly boost your WooCommerce store sales significantly.
There is a basic version of the plugin that you can have a hands-on try. It can give you a decent idea of this WooCommerce extension.
CTX Feed PRO to Boost Your Store's Sales
If you are wondering how this will work out, we will satisfy your query shortly. CTX Feed PRO can promote products on the leading marketing channels. Social media channels have lots of active users, and they have become a great place to target visitors to your store. 
It is also effortless to convert them into customers. There are many product promotions, price comparisons, and affiliate networks that you might be interested in sharing your products in. CTX Feed PRO simplifies this for you.
CTX Feed Feed PRO is an outstanding tool that will give you an exceptional product promotional experience on all of your desired channels. Promoting products in those channels requires a perfectly formatted product feed file.
With CTX Feed PRO, you will be able to do this most professionally. Do not set a limit on yourself while you can reach more and boost your sales. The out-of-the-box services of CTX Feed PRO include support for the leading product promotional sites. Let's learn about those leading channels.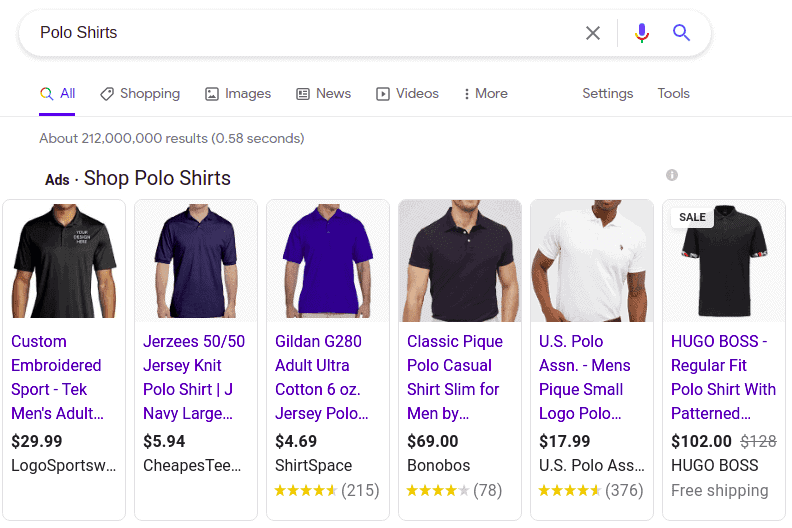 Google Shopping
The search engine giant Google offers a fantastic service for online sellers to promote their products and reach more customers. Google has the most sophisticated and intelligent online search service. They are also excellent at sharing a relevant product that matches the search terms.
You must have noticed a thousand times that Google also shows promoted products when you search apart from other search results. Yes, you can include your products to show them in the search results.
Submitting products to Google Merchant Center can appear a little tricky for you. You will have read lengthy documents and also understand the technical terms. Moreover, you will have to ensure that you have followed the correct format and syntax. 
CTX Feed PRO can help you do this in a breeze. It comes with a pre-built template for Google Shopping, so you don't have to worry about the syntax.
Facebook Catalog
You cannot escape from managing a Facebook catalog. Most of your customers are roaming on Facebook, and you need to reach them with your products. Managing a Facebook catalog is the best way to reach more customers for your products.
You will also need this catalog to run ads and promote products on Instagram shopping. It is not easy to manage the product feed manually.
You can automatically create and manage the product feed for Facebook Catalog with CTX Feed PRO. The brilliant features of this plugin will help you create a perfect connection between your Facebook Catalog and the WooCommerce store.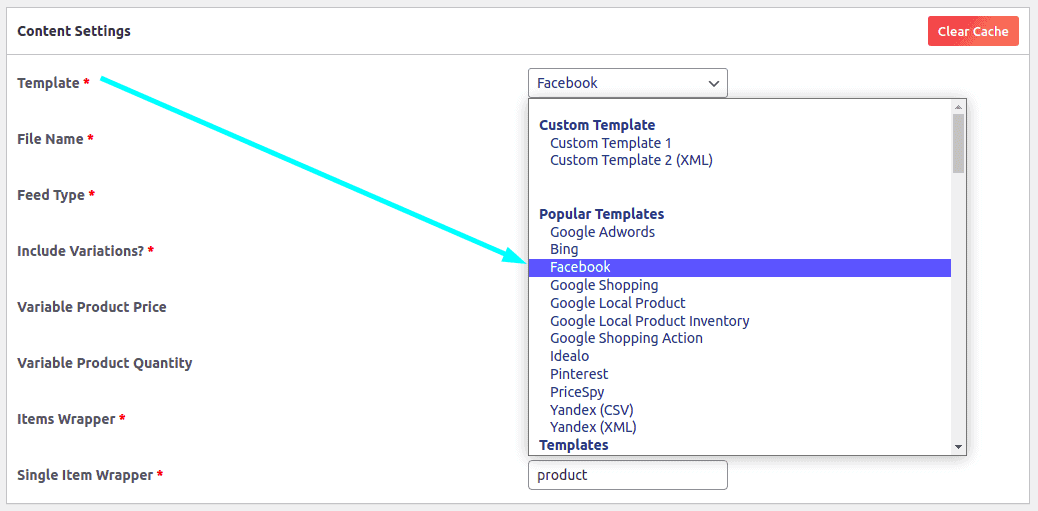 Pinterest Catalog
Among the leading social media platforms, Pinterest is also very popular. Lots of people visit this platform daily. It also helps to connect your products with potential customers. To promote your products on Pinterest, you also need to maintain a Pinterest product catalog.
Maintaining products for different channels is not only challenging, but it is very time-consuming too. On the contrary, CTX Feed PRO can be your all-in-one solution to deal with product feeds. Apart from the extended support of the leading product promotional sites, many features will make your life easy.
We have shared a few examples of the top product promotional channels. There are many other channels, and it can be a nightmare if you do not adopt the right tool. CTX Feed PRO has all the features to act as the product feed manager of your online store.
Features of CTX Feed PRO
This WooCommerce extension comes with a long list of features. You will find all the required features to manage product feeds in this plugin. Advanced features mean that you will be able to deal with a lot in simple steps.
The robust filtering options will give you the ability to include and exclude products based on many conditions. With such ease, you will find that your workflow has been simplified. Now you can achieve more with less effort and save lots of time.
Free time is a blessing for us. With your free time, you can engage yourself in something more productive and boost your WooCommerce sales.
Scheduled Updates
Keeping the product feed updated is very important because product information can change frequently. Information like the stock status changes too frequently. Additionally, new products might be added to your store.
So, if you want to reflect the changes on your store in your Facebook catalog, you must update the product feeds. CTX Feed PRO will help you maintain an updated product feed for all channels with its scheduling ability. From the Auto Feed Update Interval option, you can select your desired interval from the dropdown.

Multiple Filtering Options
Filtering products when creating the product feed is very important. First and foremost, if you have some experience creating the product feed, you should understand how they help include and exclude products with just simple conditions. The quick filtering options help to create the product feed in a short time.
As a result, you will be more productive and complete more work. The multilayered filtering options are brilliantly developed to give you the best control of your product feeds.
There is both an innovative and advanced filtering option to help you create proper feed files. A perfect feed file means that you will have a higher chance to meet more potential customers with your promotions.
On top of that, it will also reduce your advertising costs. Poorly made feed files will lead you to many issues, and it may also lack important information. The incomplete product feed will not produce good results. On the other hand, a perfect feed file will boost your store sales.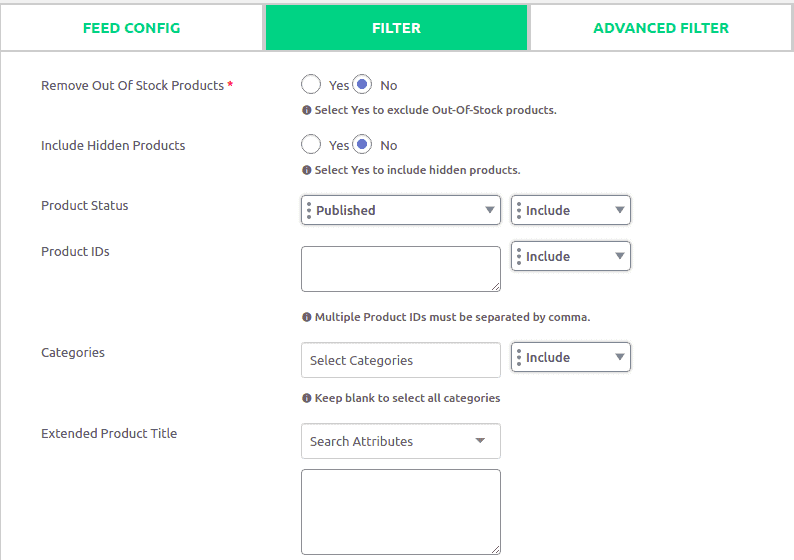 Multi-Language and Currency
Are you running a WooCommerce store with support for multiple languages and currencies? It is excellent that you have adopted this for your store. Delivering products to your customers in their local language and their currency has a higher impact on conversion.
It is more likely that when a customer can check the product in their local language and currency, there is a higher chance for them to make a purchase.
Why should you fall behind while creating a product feed for your store? CTX Feed PRO can help you create product feeds in your desired language and currency from your store. It has support for all the leading multi-language and multi-currency plugins. So, you can reach your customers with a more personalized approach by switching currency into their local currency.
Multi-Vendor
It is also common to run a multi-vendor store on WooCommerce. Creating a product feed from a multi-vendor store can be another challenge. With CTX Feed PRO, you can simply choose between vendors or include all of them while creating a product feed. As a result, you will have both the power and ease of dealing with your multi-vendor-enabled online store.
Final Thoughts
Product marketing is inevitable, and you must perform this professionally. CTX Feed PRO brings lots of significant enhancements to your workflow. It brings both quality and simplicity to your product feed creation and management.
We have highlighted some of its exceptional features. Please visit the product page and learn more about the plugin. Finally, enhance your marketing efforts and enjoy a boost in your sales.