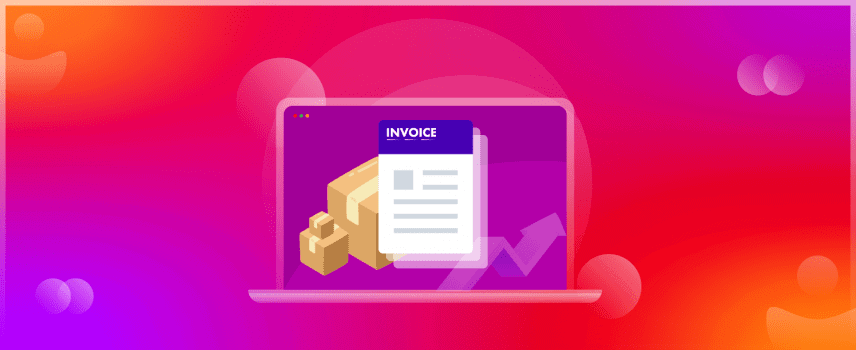 How Woocommerce PDF Invoice & Packing Slip Increase Your Ecommerce Sales
Are you enjoying the current performance of your WooCommerce store? You must keep in mind that there is always room for improvement.
As a business owner, you should always try to help your business grow with new techniques and tools. WooCommerce PDF Invoice and Packing slip can be a brilliant adaptation to your business as they will help your business grow.
PDF invoices are an essential addition to any store as they help manage the store with more professionalism. Your customers will notice your professionalism, and they will have a strong connection with your brand. Building a strong connection with your customers will generate more sales for you.
WooCommerce is a brilliant open-source platform that helps you create the most flexible and customizable eCommerce site quickly. There are lots of existing plugins and themes to choose from and get started with your online business.
By default, WooCommerce offers essential features to manage an online store out of the box. But, there are limitations when it comes to default WooCommerce. Luckily, the extensive feature of WooCommerce has tons of plugins to perform a custom job for you.
Chalan – PDF Invoice and Packing Slip for WooCommerce is a brilliant plugin to manage your PDF invoice and packing slips professionally.
What is an invoice?
We all know invoices. Most of us have handled an invoice as a buyer, if not a seller. Let's find out how Investopedia defines an Invoice.
They defined an invoice as a time-stamped commercial document. This commercial document's primary purpose is to itemize and record a transaction between the buyer and the seller.
Additionally, if goods are purchased on credit, you will find the deal's terms in the invoice. Moreover, it gives you information on the available payment methods too.
Invoice helps a business and its customers in multiple ways. First of all, this is a good record of a transaction between a buyer and a seller.
Secondly, invoice helps the internal accounting by giving more control and audits are also made accessible. Invoice keeps both parties on the safe side as it outlines the most crucial information about the transaction.
Usually, an invoice will outline the payment terms, cost per unit of the product, shipping charges, handling, and other agreed or outlined terms during the purchase/transaction.
What is the difference between PDF Invoices and Packing slips?
You may already know about this but let's clear this out for all the store owners. You may also get something new to add to your existing knowledge. Let's start with the PDF Invoice.
PDF Invoice
We have already shared the definition of Investopedia. If we further simplify it, PDF invoices are a bill or document that the sellers usually send to their customers. It holds lots of important information that can be used for future references if required.
Generally, a PDF invoice includes transaction details, seller and customer contact details, unit cost, and payment details.
With the help of Chalan – PDF Invoice and Packing Slip for WooCommerce, you can easily create brandable PDF invoices for your WooCommerce store.
Packing Slip
A packing slip is another printable sales document that usually lists all the items included in a shipment order. A packing slip does not usually contain lots of important information like a PDF invoice does.
It can only contain the order number and short contact details. In contrast, a PDF invoice contains essential information like transaction details, order date and may also include VAT details.
Differences between a packing slip and a PDF invoice
A packing slip's primary goal is to highlight the goods that a customer will receive in the shipment. On the contrary, the invoice is the proof of the transaction and a financial document of the order.
The packing slip is only applicable for physical goods. If you are selling digital goods, there is no need for a packing slip for you, but you may have an invoice for all the orders in your shop.
Additionally, the purchaser of the product, good, or service will receive an invoice, but the packing slip will go to the order recipient. If you purchase something for someone else, you will receive the PDF invoice, while the packing slip will go to the person to whom you have gifted it.
There might be other differences too. If you find something interesting, you are welcome to share it with us. Let's turn our focus on how WooCommerce PDF Invoice and Packing slip can affect your eCommerce sales.
The main benefits of PDF invoices
We are discussing the impacts of WooCommerce PDF invoice and packing slip on your WooCommerce store's total sales and how they can increase sales. Let's learn about some benefits of maintaining electronic invoicing.
First of all, a PDF invoice is a great way to keep your record as they are immune to physical damages.
Secondly, the maintenance of PDF invoices is also easy. You can easily search for them and sort them in a specific order with different terms like name, dates, etc.
Thirdly, the PDF invoices also increase the audibility of your WooCommerce store.
Moreover, it offers the flexibility to reproduce or print them as needed.
On top of that, it will offer you a way to collect data and use them for your business intelligence.
Finally, this is a reduction of paper works that helps the environment to sustain itself.
The main task of online store owners is to introduce the best ideas in their store. The PDF invoice and packing slip management are a powerful and positive change you can bring to your store. It will help your store grow with sales and trust on your customer's minds.
You can look into this data collected for the PDF invoices and create the best strategies for your store. Thus you can make a very personalized approach towards your customers. As a result, your sales are bound to increase.
Chalan – PDF Invoice & Packing Slip for WooCommerce

We are optimistic that you have understood the importance of PDF invoices and packing slips for your WooCommerce store. The next thing you will be worried about is how to properly set the PDF invoice and packing slip to focus on other essential tasks.
Chalan is the answer for you. Chalan is one of the best WooCommerce PDF invoices and packing slip management plugins ready to serve your WooCommerce store. It will automatically generate and send the invoice to your customers based on your preset order status.
There are multiple templates for you to get started. The highly customizable invoice templates are straightforward to modify. Without any technical knowledge, you will be able to create an outstanding and brandable PDF invoice and packing slip for your store.
Once you set everything, it will automatically keep doing this for you. Most importantly, you can customize the template whenever you need to.
Final Words
WooCommerce makes creating and managing an online shop very easy. You may not find everything that you desire in WooCommerce, but there is always an option. PDF invoice and packing slips will positively impact your store sales and help your business grow.
There is also a premium version with more advanced options and support like multilingual and multi-currency support. Visit this link to learn more about Chalan PRO.